Gordon Ryan takes on Felipe Pena in one of the biggest jiu-jitsu matches of all time!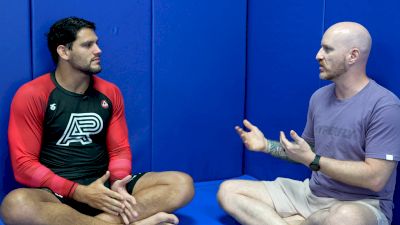 Felipe Pena's Plan to Submit Gordon Ryan | Tezos WNO: Ryan vs Pena Interview
Aug 4, 2022
WNO play-by-play commentator Hywel Teague sits down with Felipe Pena to ask the hard hitting questions ahead of the match with Gordon Ryan. How does Felipe Pena plan to win? How do Gordon's mind games affect him? What can the fans expect? All this and more.
00:35 – How Felipe Pena is "happy" to face Gordon again
01:27 – On dealing with anxiety and nerves before a match
03:12 – How all the pressure is on Gordon
04:14 – Felipe on being "100% confident" he can win the match against Gordon
06:56 – Gordon is a monster, but "I am a monster, too", says Pena
08:43 – Pena on why he thinks his jiu-jitsu is better than Gordon's
10:34 – How Pena deals with Gordon's psychological warfare and mind games
12:52 – How Felipe thinks he will submit Gordon Ryan and how the match will go
14:37 – What Pena believes is the key to victory in this no-time limit match
15:58 – What Pena thinks Gordon's strategy will be
17:12 – Felipe's thoughts on Gordon Ryan vs Pedro Marinho
19:18 – Pena's honest opinion on how he feels about Gordon as a person
21:17 – What the fans can expect from Gordon Ryan vs Felipe Pena III