Garry Tonon is a submission specialist and black belt under Tom DeBlass and Ricardo Almeida. Based in New Jersey and dividing his training between the Renzo Gracie Academy in Manhattan and his own Ocean County Jiu-Jitsu gym, Tonon is well-known for his 'take on all-comers' competitive nature. He regularly competes under many different rulesets, including IBJJF, ADCC, submission-only and more.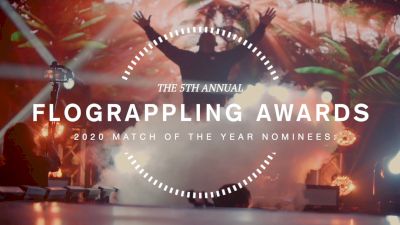 Vote NOW for 2020 Match Of The Year | FloGrappling Awards
Dec 31, 2020
Click here to cast your vote | Vote NOW for 2020 Match Grappler Of The Year FloGrappling Awards.
Ffion Davis vs Tayane Porfirio | Grapplefest
Roberto Jimenez vs Keenan Cornelius | WNO
Osvaldo Queixinho Moizinho vs AJ Agazarm | F2W
Garry Tonon vs Dante Leon | WNO
Fellipe Andrew vs Murilo Santana | IBJJF Pans
Dante Leon vs Kody Steele | WNO