Beatriz 'Bia' Mesquita is a Brazilian jiu-jitsu black belt under Leticia Ribeiro and one of the greatest competitors of all-time. She is the current WNO 135lb titleholder and has conquered nearly every major championship in jiu-jitsu.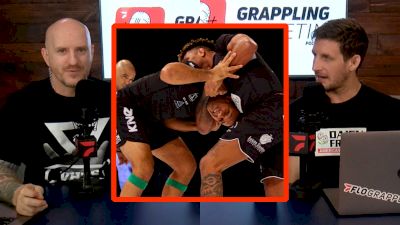 Who Shone, Who Bombed? The ADCC Names in Action at BJJ Stars 8
May 3, 2022
ADCC South American Trials winner Gutemberg Pereira showed off his no-gi skills by blowing Fellipe Andrew out of the water, submitting him in only 25 seconds with a guillotine choke.
2017 ADCC champ Beatriz Mesquita looked solid in her return to no-gi with a submission win against Julie Boscher. Mesquita used an armbar from top position to finish the match.
Felipe Pena struggled against South American Trials winner Henrique Ceconi, unable to get any offense going against his elusive opponent and winning by two penalty points.
Fabricio Andrey won a 0-0 match against the cagey Alex Sodre but came close to ending it via a spectacular jumping armbar.
The introduction of ADCC-rules matches to BJJ Stars was the perfect way of taking the recent South American Trials winners and getting them further experience under the ruleset against tough opponents. Pereira and Andrey passed with flying colors, and while Ceconi lost to Pena he made the former ADCC champ look very pedestrian. If Felipe Pena hopes to perform in the +99kg division in September he's going to have to step up his game.