Cole Abate (born November 16, 2004) is a Brazilian jiu-jitsu gi and no-gi competitor based out of Costa Mesa, CA. He trains under Gui Mendes and represents the Art Of Jiu-Jitsu team. In 2021 he won the ADCC 1st North American Trials at the age of 16.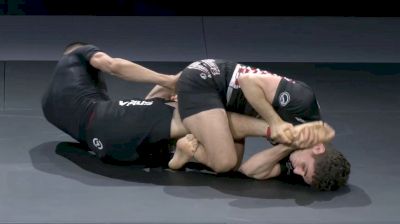 The 12 Fastest WNO Submissions of 2021
Jan 7, 2022
These were the fastest subs we saw in 2021 at Who's Number One.
The fastest 12 submissions seen at WNO in 2021:
Haisam Rida vs Miha Perhavec Armbar 0:36
Amanda Alequin vs Jessa Khan Toe Hold 0:43
Craig Jones vs Luiz Panza Inside Heel Hook 0:46
Mikey Musumeci vs Richard Alarcon "Mikey Lock" 0:57
Mikey Musumeci vs Lucas Pinheiro Inside Heel Hook 1:26
Tammi Musumeci vs Danielle Kelly Twisting Arm Lock 1:43
Joshua Cisneros vs Damien Anderson Armbar 1:51
Jacob Couch vs Roberto Jimenez Inside Heel Hook 1:54
Cole Abate vs Ned Johnson Ankle lock 2:43
Micael Galvao vs Jacob Couch Armbar 2:52
Danielle Kelly vs Jessie Crane Kneebar 3:00
Craig Jones vs Ronaldo Junior Inside Heel Hook 4:15