Servio Tulio is a jiu-jitsu black belt representing Gracie Barra. A teammate and training partner of Felipe Pena, Tulio is an ADCC veteran and along with Romulo Barral is the co-founder of Everyday Porrada.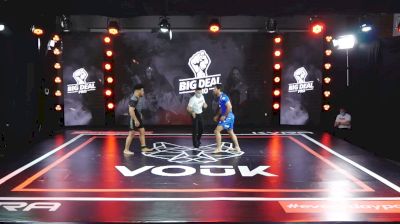 Bahiense-Tulio Light Up Big Deal Pro
Jul 13, 2021
One of the most entertaining and interesting matches was a no-gi encounter between Isaque Bahiense of Alliance / Dream Art and Servio Tulio of Gracie Barra. Tulio's strategy seemed mostly centered on attacking the legs of Bahiense, who countered with estima locks, and well-timed near-guard passes.
The final score doesn't reflect the amount of action that took place and both men were good at not allowing their opponent to put up points. Bahiense is one of the best no-gi grapplers in his weight class out of Brazil– technically he may still lag behind some of the best based out of North America, but his combination of fight IQ, athleticism and experience would make him a tough opponent for anybody.