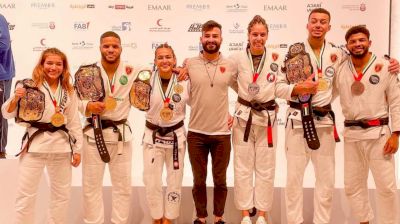 Dream Art: The Powerhouse Team That Could Dominate 2021 IBJJF Worlds
Nov 24, 2021
Dream Art, the breakaway team that recently split from Alliance, were the number one team at the 2021 Abu Dhabi World Pro Jiu-Jitsu Championships (ADWPJJC).
They claimed six medals at black belt, with four golds, one silver and a bronze.
We've got the list of Dream Art athletes who will compete at the 2021 IBJJF World Championships, and they could feasibly win the team trophy in their first year as an independent team.
Brown:
Jhonathan Pessanha
Rui Alves
Black:
Izadora Cristina Silva
Beatriz Mesquita
Anna Rodrigues
Yara Soares
Meyram Maquine
Lucas Carvalho
Isaque Bahiense
Mauricio Oliveira
Alex Munis
Erich Munis
Patrick Gaudio
Anderson Munis
Nicholas Meregali