2019 Jiu-Jitsu in MMA Ranking
FloGrappling Jiu-Jitsu in MMA Ranking
Rodolfo Vieira's UFC debut had a powerful affect on his position in the Jiu-Jitsu in MMA Ranking.
Already ranked no.1, the 2015 ADCC champion four-time IBJJF World champion stormed to victory at UFC Fight Night 156 with a submission win over Oskar Piechota of Poland.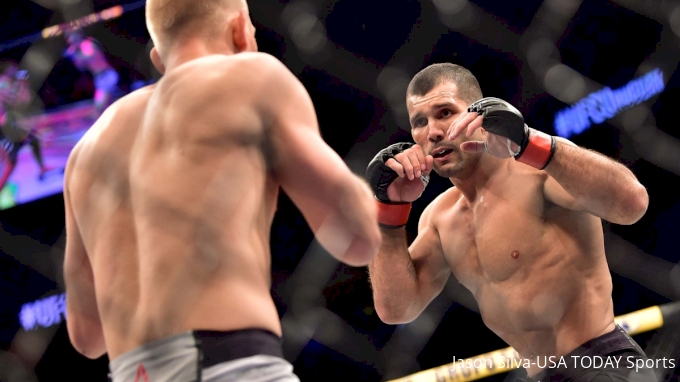 Vieira moved to a perfect 6-0 by way of an arm-triangle choke, one of his specialities. Five of his six wins have been via submission, and only two of those fights made it out of the first round.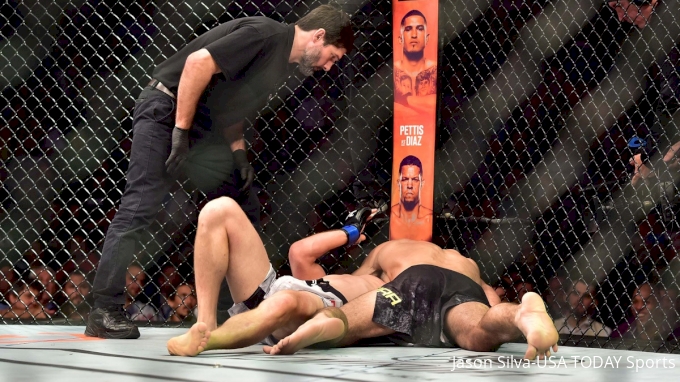 Vieira has topped our MMA rankings since we unveiled them in June. His most recent win gives him an even greater lead, as his points go from 23.20 to 25. Nearly seven points ahead of Mackenzie Dern (who just booked an MMA fight for October), Vieira looks untouchable in his position and if his performances continue like this, then he may stay there unchallenged.
Another update to the ranking was that of Gilbert Burns, aka "Durinho". Winner via unanimous decision versus Alexey Kunchenko on the same UFC event as Vieira, his points drop from 8.44 to 8, which places him tied with Neiman Gracie.
How does Durinho drop after a win? Remember that our ranking is meant to reflect jiu-jitsu in MMA, so a win via decision will see his point value go down whereas a win via submission would have seen him pass Demian Maia and Ary Farias and place him at no.11.
---
Who is ranked, and why
First off, to explain how we decided who should be ranked. You won't see names like Brian Ortega or Charles Oliveira even though they are submission machines, because they are not "jiu-jitsu" guys... they are MMA guys who are good at jiu-jitsu. This keeps the ranking focused on names from the world of grappling who crossed over into MMA.
How did you calculate the ranking?
It's not just about the wins or losses– the ranking is designed so that it rewards grappling performance.
To rank the athletes we created a series of formulas that assign them scores. We calculated a "jiu-jitsu score" that reflects their titles and achievements in grappling (ADCC titles, World titles, etc).
This score is then adjusted based on their MMA win-loss record, with a focus on submission finishes. We looked at their overall submission rate– which we consider to be a strong indicator of their success in the ring. This percentage was based on their total number of fights– not just in the fights that they won.
How can fighters improve their ranking?
Their point score will go up and down every time they have a fight– if they finish fights via submission, their score will increase. If they fight and lose, their score will go down. If they continue to win grappling titles at the same time, then likewise their overall score will go up.
Unlock this ranking, live events, and more with a subscription!
Get Started
Already a subscriber? Log In