Minotauro Says He Will Return To Jiu-Jitsu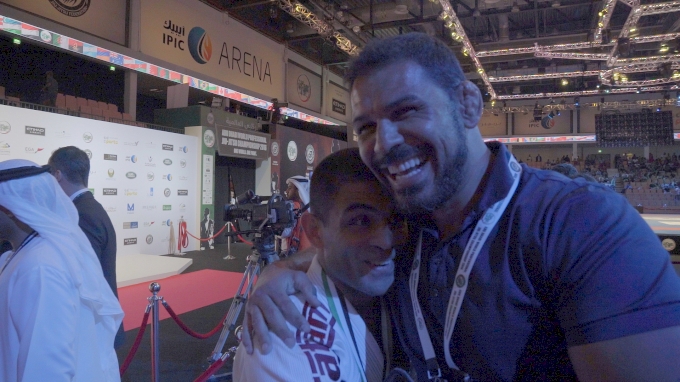 Create a free account to unlock this video!
Get Started
Already a subscriber? Log In
UFC and PRIDE legend Antonio Rodrigo 'Minotauro' Nogueira was on hand at the 2016 Abu Dhabi World Professional Jiu-Jitsu Championships last weekend and while he was handing out medals and taking pictures mostly, he may have also had something else on his agenda.

When FloGrappling asked him about a possible return to Jiu-Jitsu competition he had this to say:


I will. I will. For sure. I was just invited here. We're thinking about doing it next year. Maybe the next one.
The Abu Dhabi World Pro featured LEGENDS fights for the first time headlined by some of BJJ's most distinguished stars, like Rodrigo 'Comprido' Medeiros,
Vitor Shaolin Ribeiro
, Alexandre 'Soca',
Robson Moura
and others. With the recent implementation of these it's likely we could see Minotauro featured in the Legends division at next year's tournament.
Who else would you like to see in the Legends division?