Dillon Danis On Conor McGregor's Jiu-Jitsu Ahead of UFC 202: 'He's Amazing On The Ground'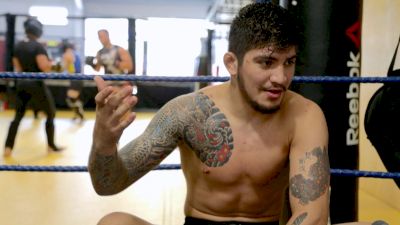 Dillon Danis is in Dublin, Ireland training with UFC star Conor McGregor for the upcoming rematch with Nate Diaz.

Danis, a jiu-jitsu black belt under Marcelo Garcia, flew in from New York to join the Irishman's camp for UFC 202. He's an expert in both gi and no-gi grappling, and has been training and sparring with McGregor and his team at SBG Ireland.

Video by Andrew McGahon, follow him on Twitter

In this interview, Dillon Danis discusses the following:
• His respect for Conor as an athlete, competitor and professional
• Why people shouldn't doubt his grappling for MMA credentials
• How one submission loss doesn't means McGregor's jiu-jitsu sucks
• McGregor's attitude and behavior inside the gym.

Danis will compete on July 9 in Buenos Aires, Argentina on the Copa Podio 2016 Middleweight Grand Prix. Watch it exclusively on FloGrappling.



Watch Dillon Danis in action from the Copa Podio Lightweight GP earlier this year