Brown Belt Micael Galvao Taps Black Belt in 55 Seconds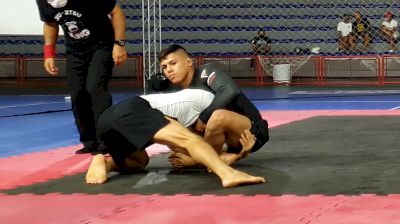 You may have heard of Micael Galvao, the teenage brown belt phenom from Brazil who's been tearing up the comp scene since he was a juvenile. He tapped out his first black belt in a match when he was a blue belt, and he did the same thing over the weekend at the event King BJJ.
Galvao needed only 55 seconds to choke Gustavo Telles, a gold medalist at the South American No-Gi Championship. Take a look at the video below and see for yourself, this kid is special.