Triple Organ Transplant for Jiu-Jitsu Black Belt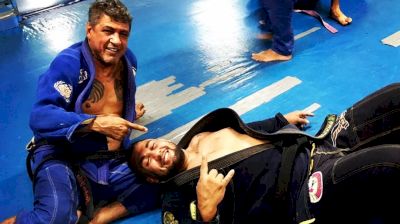 Victor Honorio is an ultra-heavyweight black belt from GF Team known as one of the strongest and most athletic big men in jiu-jitsu. His father Jose Honorio Filho is also a black belt who owns a well-known gym in Rio de Janeiro called CT Honorio.
Victor's father, who is 56 years old, recently underwent an astonishing triple organ transplant, receiving a new heart, liver and kidneys all in one operation. This is the first time such a procedure has been done in Brazil, marking a historic moment for medical treatment in the South American country. The operation involved over 20 doctors and over seven surgeons working simultaneously, and the procedure took 11 hours to complete.