Grappling By The Numbers
By The Numbers: Abundant Submissions In Female Divisions At No-Gi Worlds
By The Numbers: Abundant Submissions In Female Divisions At No-Gi Worlds
Brown and black belt women finished more than half of their matches with submissions
Dec 14, 2022
by Beatrice Jin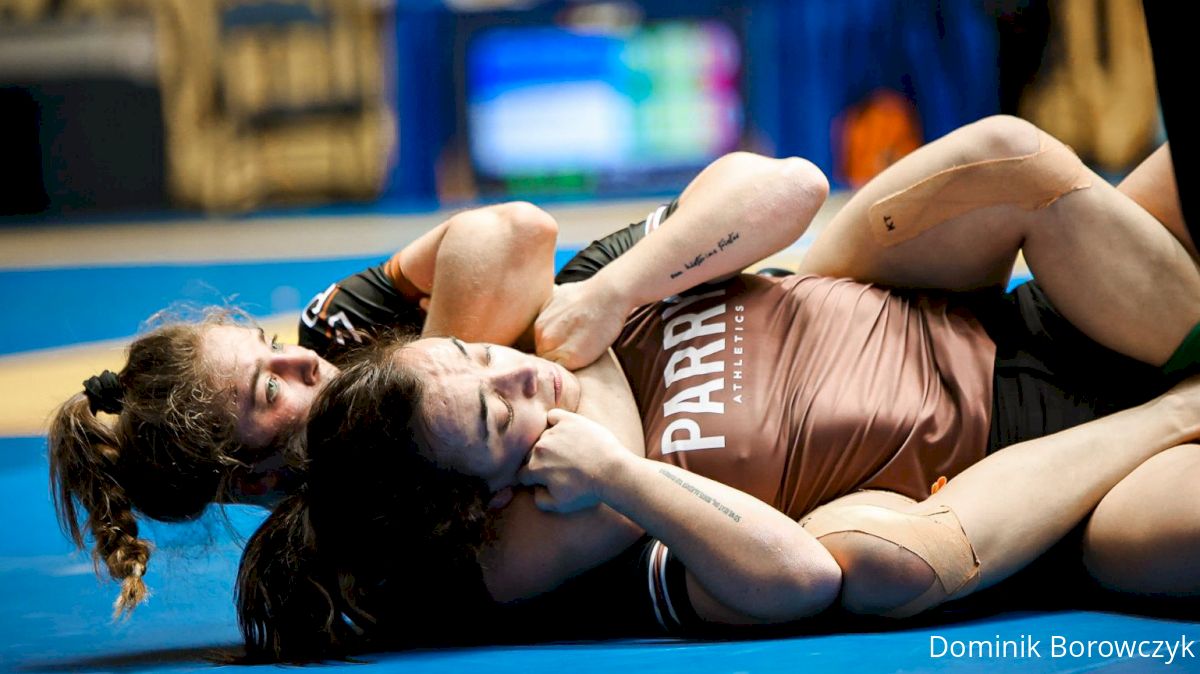 Some of the most talented female grapplers in the world took the mats at the 2022 IBJJF No-Gi World Championships last week. The top brown and black belts came to put on a show; they finished 54-percent of 106 matches by submission. In 13 of 18 divisions, more than half of all matches ended in submission.
Overall, there was a fairly even split between upper body and lower body joint locks, with the armbar and inside heel hook being the preferred submission in each respective category. The rear naked choke remained king; it accounted for a quarter of all submissions. There were two significant divergences from No-Gi Pans this October: there were no guillotines or arm triangles completed at Pans, yet at Worlds there were a total of ten.
Athletes with high submission rates
Elisabeth Clay, the black belt middle weight and open class champion, secured five submissions (two inside heel hooks, one outside heel hook, an armbar, and a kimura) on her way to double gold. The only opponent she didn't submit was Amy Campo in the absolute finals, where she won 2-0.
Also with five submissions, Giovanna Jara, the brown belt heavyweight and open class champion, walked away with two toeholds, two rear naked chokes, and an arm triangle.
Black belt lightweight champ Brianna Ste-Marie went three for three on headlocks (guillotine, d'arce, arm triangle). She finished each of them immediately off of a guard pass.
In the brown belt light feather division, Ana Garcia took home three submissions in three matches, a rear naked choke, guillotine, and armbar.
Alex Nguyen and Andressa Cintra both went two for two on submissions. Nguyen used an inside heel hook and rear naked choke to win the black belt light feather title. Cintra clinched the black belt heavyweight title with an inside heel hook and kneebar.