Mikey Musumeci To Defend ONE Title In Organization's First US-Based Event
Mikey Musumeci To Defend ONE Title In Organization's First US-Based Event
The American jiu-jitsu star will face Yemen's first no-gi world champ, Osa Almarwai, for the ONE Championship grappling title in Denver, CO on May 5.
Feb 15, 2023
by Mariana Viana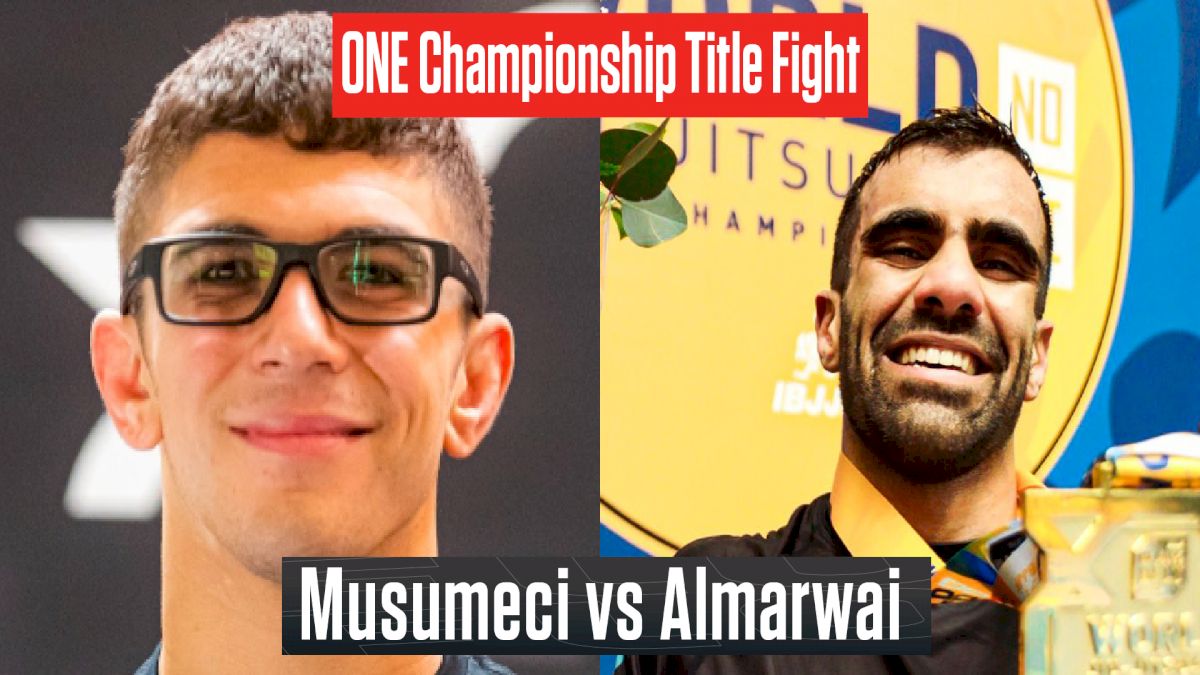 Mikey Musumeci is set to defend his ONE Championship grappling title on May 5, when the Singapore-based promotion holds its first event in the United States.
The match will appear on the main card of ONE on Prime Video 10: Johnson vs Moraes III in Denver, CO.
Musumeci will try to defend his ONE Flyweight Submission Grappling World Title for the third time, this time against Osamah Almarwai, the 2022 IBJJF roosterweight No-Gi World Champion.
Widely regarded as one of the top pound-for-pound grapplers in the world, Musumeci is undefeated across three submission grappling bouts at ONE Championship. The American black belt made his ONE debut in April 2022 with a remarkable submission victory over Japanese MMA and BJJ legend Masakazu Imanari. In September, he secured another title after a dominant performance against, Cleber Sousa. Most recently, Musumeci successfully defended his belt in a brutal, leg-breaking showdown with Combat Sambo World Champion, Gantumur Bayanduuren.
Musumeci will now face Almarwai, of Yemen, a jiu-jitsu black belt who trains at Atos Jiu-Jitsu Academy in San Diego under the guidance of André Galvão.
"I have never competed with Osa before," Musumeci said. "I don't like to focus on my opponent, only my own self improvement, so I have not been training differently. My main goal is to just keep getting my jiu-jitsu better and better. I expect this to be a super exciting and tough match. Osa is a finisher and always attacks submissions, so it will be a super fun match to exchange jiu-jitsu with him."
After winning the IBJJF No-Gi World Championship as a brown belt, Almarwai recieved his black belt from Galvao in early 2022. As a black belt, Almarwai quickly stood out as one of the world's top competitors in the roosterweight division, racking up gold medals against elite opponents at the IBJJF No-Gi American Nationals and Pan American Championships. At the end of 2022, he became the IBJJF No-Gi World Champion.
"It will definitely be a tough match, as Mikey is currently one of the best grapplers in the world," Almarwai said. "However, I'm very confident going into this match, especially since I had a great performance last year. I'm very excited to have this match against him to test myself. It will be interesting to see how my fighting style does against his."