2023 Tezos FloGrappling IBJJF Grand Prix Series
Grappling Bulletin: Who Can Stop Tainan Dalpra?
Grappling Bulletin: Who Can Stop Tainan Dalpra?
Plus, more results from the Tezos FloGrappling IBJJF GP, Gabriel Sousa defeats Gianni Grippo, and the films coming to FloGrappling in March.
Mar 6, 2023
by Corey Stockton
Tainan Dalpra looked flawless in his 30-minute superfight against Isaque Bahiense at the Tezos FloGrappling IBJJF GP, tallying 19 points and more than a dozen advantages, and certifying yet again that he is at the top of the middleweight division and the pound-for-pound charts.
But what's next for the 22-year old from Art Of Jiu-Jitsu?
---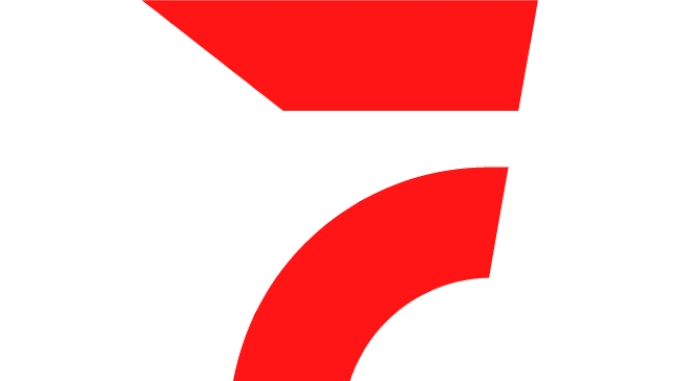 Tune into the Grappling Bulletin Podcast every Monday. Today's show, Season 2 Episode 7, airs at 4:30 p.m. ET. Watch it on FloGrappling.com or the app, or catch it LIVE on YouTube.
---
The 30-minute bout against Bahiense was a new test for Dalpra, who has flourished in the IBJJF ruleset, but hasn't deviated much from it. In his black belt career, Dalpra is now undefeated at 55-0 in IBJJF competition; he's 58-1 overall.
Throughout his time at black belt, Dalpra has been most impressive in his passing game, utilizing mid-range movement passing to overwhelm his opponents with beauty and precision. From past the guard, Dalpra has made it clear, he's a finisher. He boasts a 75% submission rate, most of which have come from back control.
Dalpra spent most of the 30-minute match against Bahiense in side control, apparently looking for an entry to Bahiense's back, but Bahiense refused to concede it. Instead, Dalpra showed his immense control game, dropping pressure in side control for the duration of the bout.
But Tainan, who has seldom been challenged in his career, has again made it clear that he is at the top of the heap. So what's next?
Dalpra said in his post-match interview that he wants to hold off before entering absolute divisions and no-gi competition. Instead, he said he'll continue working to dominate the middleweight division, chasing to break the record number of world titles set by Marcelo Garcia (5).
Meanwhile, the middleweight division at IBJJF majors seems to be getting thinner and thinner, likely due to athletes flocking away from competition against Dalpra.
Some are still chasing him down. Espen Mathiesen moved into the middleweight division seeking a bout with Dalpra at Euros, but was disqualified before the match could happen.
Of course, a few truly suitable opponents come to mind.
Tainan's sole loss came to Mica Galvao via decision at EUG in 2021. Galvao was a brown belt at the time. Since then, Galvao has won a black belt world title, while Dalpra has won two. It's a match both athletes must want — and one that fans are clamoring for.
Dalpra would also be well-suited for a match against Tye or Kade Ruotolo, two athletes who rarely compete in the gi, but who always take their divisions by storm when they enter. They're unpredictable, unorthodox, and could test the middleweight kingpin who is rarely tested.
Dalpra is a truly dominant competitor. His game is prime for admiration, for study. He's prime for a new challenge.
---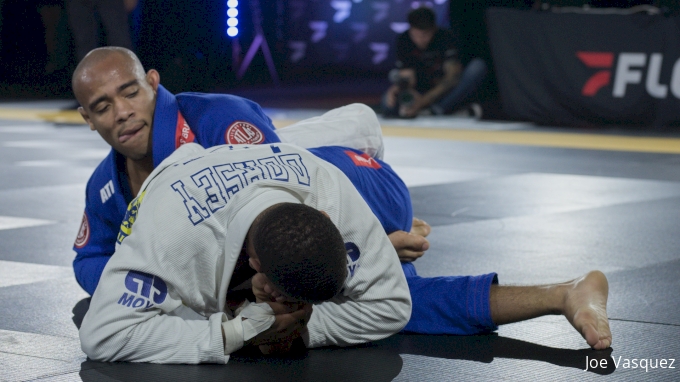 Johnatha Alves beats Dorsey, Murasaki for lightweight GP title
Johnatha Alves was the favorite coming into the Tezos FloGrappling IBJJF lightweight GP. And the three-time Pans champ held true to that role. Alves outscored rookie Elijah Dorsey in the opening round, remaining calm through a barrage of threats from Dorsey, then dropping heavy passing pressure to tally up 15 points.
In the final, Alves met rival Andy Murasaki, against whom he was 3-0 entering the match. Murasaki offered his best challenge to Alves to date, sending the match to decision in a match which devolved into 50-50. Alves emerged victorious via split decision.
Alves has had his ups and downs as a black belt. At his first world championships in 2021, he suffered a hand injury which took him out of competition. In 2022, he lost a close match to Tye Ruotolo.
But Alves is already registered for Pans, where he will chase his fourth title, and will be a front-runner for a world title again this year.
In his post-match interview, Alves said that his superfight against Roosevelt Sousa last year inspired him to enter more absolute divisions. Could Pans be his first attempt?
---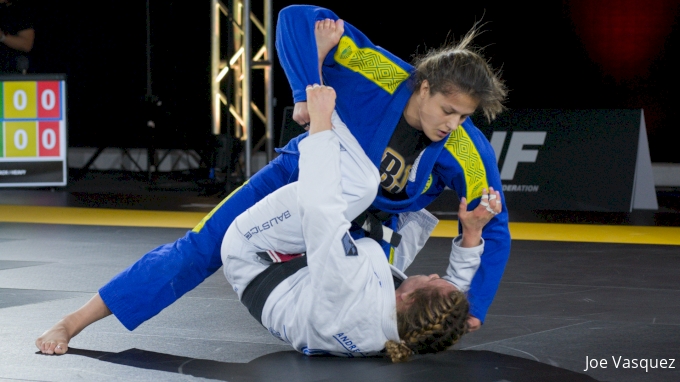 Nathiely de Jesus outstanding in return to competition
Five-time IBJJF world champion Nathiely De Jesus made her long-awaited return to competition at the Tezos FloGrappling IBJJF GP, winning the heavyweight title and taking home a $10,000 prize.
De Jesus defeated three-time world champ Andressa Cintra, then outscored five-time world champ Ana Carolina Vieira to take the throne.
The well-known guard player de Jesus stood out in her passing game, which she used to lock up both of her victories.
De Jesus had been away from IBJJF major competition since 2019, when she won double gold. She took a hiatus for the birth of her child, but said in her post-match interview that this event signaled her return.
That's a huge development for the IBJJF's female super heavyweight and absolute divisions, recently dominated by Gabi Pessanha and Yara Soares. De Jesus joins Tayane Porfirio, another world champ who also plans to return to competition after a long layoff.
---
Unlock this video, live events, and more with a subscription! Get Started

Already a subscriber? Log In

Sousa defeats Grippo, defends title at Toro Cup
Gabriel Sousa retained his lightweight title at Toro Cup, defeating multiple-time IBJJF no-gi world champion Gianni Grippo in overtime via sudden victory.
Sousa passed Grippo's guard in the opening period of the match before points were in play. He spent the points period trying to pass Grippo's guard again, but failing to complete his attacks. In overtime — where the first to score would win — Sousa blitzed around Grippo's guard, settling in to complete his third consecutive Toro Cup lightweight title defense.
---
What to watch this week
The films & original series team at FloGrappling is working hard to give you behind the scenes access to all of the biggest moments in the grappling world. This month, we're dropping two huge projects and much more. More news: every film and original series is now available to watch on FloGrappling for free, no subscription required.
Take a look at what's coming (and what's already here).
The Ups & Downs Of The Manaus Boys
Follow Mica Galvao, Diogo Reis and Fabricio Andrey through the greuling ADCC trials process and the historic 2022 ADCC World Championships. See the training, the friendships, the wins, the losses and the legendary instruction of coach Melqui Galvao like never before. The film premieres this Wednesday, March 8.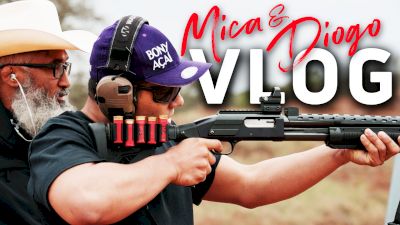 ATX Vlog: Mica Galvao and Diogo Reis Hit The Range With Sheepdog Response
You don't have to wait for the film to drop to get a glimpse into the lives of Mica and Diogo. They came to Austin, TX to visit FloSports HQ and to take a shooting class at Sheepdog Response.
Daisy Fresh Season 3
The third season of Daisy Fresh: An American Jiu-Jitsu Story premieres on FloGrappling on March 29. Season 3 features 10 episodes, following the lives of well-known characters such as Jacob Couch, Andrew Wiltse, Mikey Musumeci, Heath Pedigo, Jacob "Spatch" Brooks, Dante Leon, plus newcomers to the Pedigo Submission Fighting crew including Rosa Walsh, Michael Pixley and many more. Watch the season 3 premiere later this month.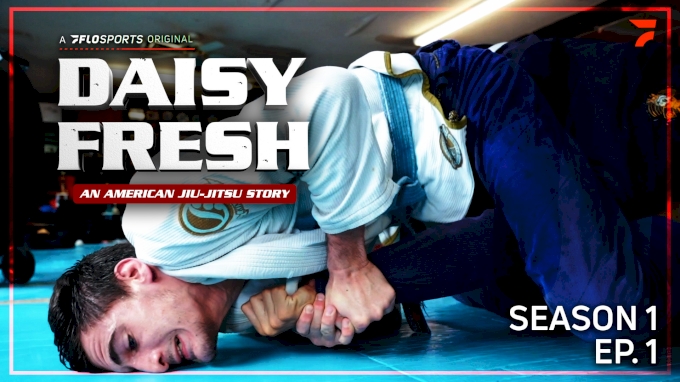 Daisy Fresh unlocked
In preparation for season 3 of Daisy Fresh, FoGrappling is re-featuring the first two seasons of Daisy Fresh all this month. Revisit all the action from season one, now available on FloGrappling for free.
Fix My Game: Pressure Passing & Cross Chokes With Roger Gracie
In case you missed it: last week we released the latest episode of Fix My Game, and it was a doozy.
I had the pleasure (using that term loosely) of rolling with the greatest of all time. He threw me, he crushed me, he submitted me at will, and he talked so much trash while doing it.
But there was a pot of gold at the end of that heavy, heavy rainbow.
Roger gave me three tips that have made me tangibly better at jiu-jitsu.
And those lessons are available to you. Catch the cross choke details, the pressure passing details, and much more from Roger Gracie himself. And stay tuned, there's more to come from our visit to Roger's academy later this month.
Early contender for match of the year: Janaina Lebre vs Tata Ribeiro
FloGrappling IBJJF lightweight GP champion Janaina Lebre and Pans, Euros, Brasileiros champ Nathalie Ribeiro took exactly three seconds to go from zero to 100 in their firefight match at last weekend's grand prix.
The match had everything: dynamic submission attempts, huge momentum swings, heavy pressure, wild passing. It's ten minutes of energy.
---
Upcoming events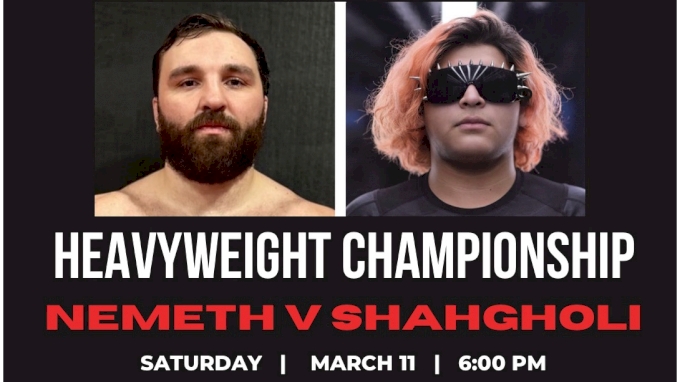 SOGI: Winter Warz
March 11 | Hauppauge, NY
Pat Shagholi and Alex Nemeth square off in a heavyweight title bout in the main event. SOGI lightweight champ Keith Krikorian vs takes on SOGI welterweight and absolute champ Andrew Solano. Plus, an eight-man middleweight bracket featuring Enrique Galarza, Chris Wojcik, Qentin Rozenweig, Luis Cabrera and more.
Subversion Equinox
March 18 | Sydney, Australia
ADCC veterans Ash Williams and Jeremy Skinner show down in the main event, plus matches including Josh Saunders, Ariel Tabek, Murilo Amaral and many more.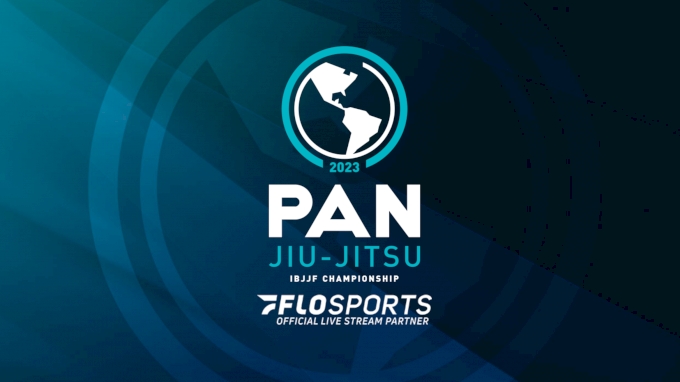 2023 IBJJF Pan Championships
March 21-26 | Kissimmee, FL
Registration is at more than 80% capacity, and the black belt divisions are beginning to fill for one of the four major IBJJF events of the year.
One division worth highlighting: light featherweight, which currently includesDiogo Reis, Malachi Edmond, Diego Pato, Meyram Alves, and Cleber de Sousa. The deadline to register is March 12.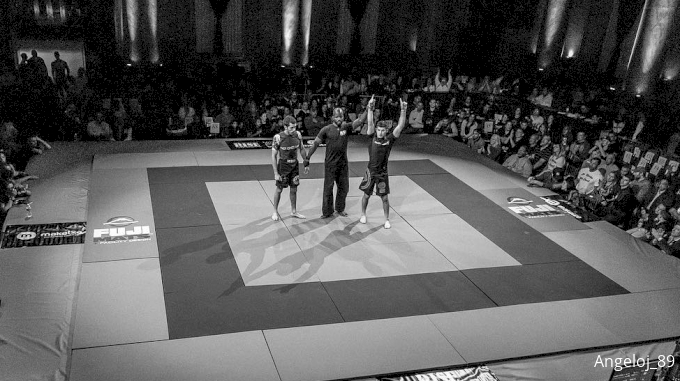 Rise Invitation 11
April 1 | Rockville Center, NY
A women's 135 lb bracket for $2,500, featuring Trinity Pun, Sijara Eubanks, Nicole Mathew, Beatrice Jin and more. Plus, a rematch from the Rise 10 semifinal between Andrew DeGraff and Matteo Maldonado, and more superfights featuring East Coast talents.
Midwest Finishers 13
April 1 | Lombard, IL
The men's 155 lb belt and the women's 125 lb Belt are back up for grabs. Competitors still to be announced.
Finishers Sub Only Survivor Series III
April 16 | Bethlehem, PA
A team tournament with a max athlete weight limit of 170. Quintet style (the winning athlete stays in until defeated). Athletes and teams still to be announced.
Emerald City Invitational
April 29 | Cicero, NY
EBI-rules brackets in the men's and women's 135 lb divisions. Up to 32 men will compete for $2,000 (31 of them have already been announced). And up to 16 women will compete for $2,000 (13 announced).