Elisabeth Clay Wins Polaris 66kg Grand Prix, Continuing Her Meteoric Rise
Elisabeth Clay Wins Polaris 66kg Grand Prix, Continuing Her Meteoric Rise
The four-time IBJJF world champ landed submissions against Ffion Davies and Joanna Dineva before defeating long-time rival Amy Campo in the final for $20k.
Mar 13, 2023
by Beatrice Jin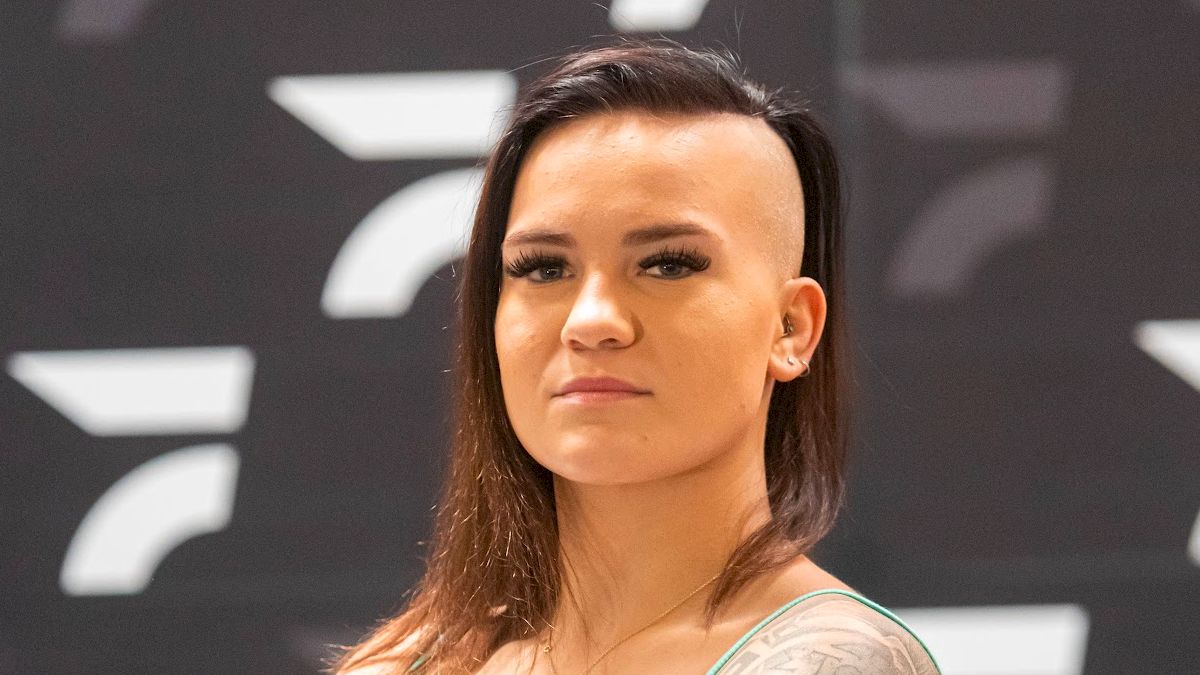 This Saturday Elisabeth Clay defeated the two female 2022 ADCC champions on her way to winning Polaris Professional's 66kg Grand Prix and $20,000. Eight elite women competed in Doncaster, England including Ffion Davies, Amy Campo, Brianna Ste-Marie, Giovanna Jara, and Maggie Grindatti, all with world champion level accolades.
Most notably, Elisabeth Clay defeated the 2022 +60kg ADCC champion Amy Campo, long time rival, in their fifth head-to-head at black belt. After chaining back-to-back attacks on the legs and wrestling up, Clay solidified a sweep in the last minutes of the match, securing a points victory.
Campo had previously bested Clay in their first three black belt bouts — by points in West Coast Trials, IBJJF American Nationals, and ADCC. Last December, Clay finally clinched a 2-0 victory at IBJJF No-Gi Worlds against Campo, and repeated with a winning performance this Saturday.
"I don't think it could have gone better, according to plan, other than me getting the submission," Clay said in a post-match interview. She also discussed having patience to chase the submission and sweep when the time was right, and to only come up when she knew she would be in a good position.
Clay also submitted 2022 -60kg ADCC champion Ffion Davies by toehold at Polaris, staving off heavy passing attempts with a false reap. In her opening bout, she submitted Joanna Dineva from Bulgaria by rear triangle armbar, after a long sequence of submission attempts.
The Grand Prix performance may demonstrate that Clay has ascended to yet another level. She has won double gold in multiple IBJJF major tournaments, including IBJJF No-Gi Worlds in 2022 and IBJJF Nogi Pans in 2021 and 2022. Throughout her colored belt career she collected no less than six IBJJF major double golds, taking out opponents much bigger than herself.
Clay, only 22 years old, looks to continue her momentum toward the top and establish her dominance as a submission hunter. Of her 52 pro-level wins, she has earned 43 (83 percent) via submissions. More than half of those submissions were leglocks.
Other Polaris matches had no shortage of action. In the semifinals, Amy Campo submitted IBJJF lightweight world champion Brianna Ste-Marie by rear naked choke in the last seconds of a high-intensity, scramble-filled match. Brianna Ste-Marie herself also collected an armbar after a dominant display against Maggie Grindatti.