2023 Pan Jiu Jitsu IBJJF Championship
Gustavo Batista Will Have To Stave Off The New Generation At Pans
Gustavo Batista Will Have To Stave Off The New Generation At Pans
The two-time IBJJF world champ Gustavo Batista will be the most seasoned and decorated veteran in a division full of young talents at the 2023 IBJJF Pans.
Mar 15, 2023
by Carlos Arthur Jr.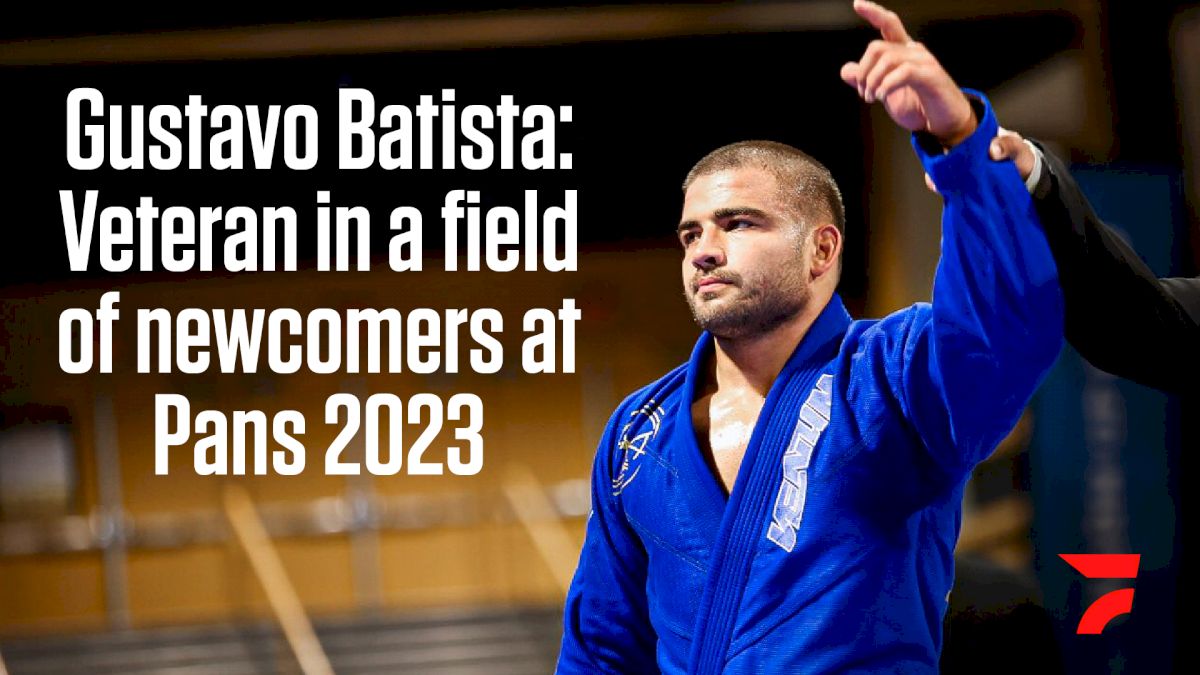 Atos black belt Gustavo Batista is set for his first competition of the 2023 season, the IBJJF Pans. It will be his first time on the competition mats since June 2022, when he took bronze at Worlds. With two world titles in his career (closing out the medium heavyweight division twice with teammate Lucas Hulk) and countless elite-level gold medals decorating his mantle, Batista figures as the most decorated veteran in the 31-deep medium-heavy division coming to Pans, and one of the favorites for the title.
But his path won't be easy. The medium heavyweight division is stacked with newcomers looking to take the division by storm, including Uanderson Ferreira, Francisco Lo, Jansen Gomes, Elder Cruz, and Mauricio Oliveira.
Batista, who has been away from competition for nine months, said his time away has given him the opportunity to adjust his game, physically and technically. He added that competing less frequently has been a new way to approach high level of competition. In his early years, competing every weekend was as normal as training every Monday morning. Nowadays, with all the experience he has gathered through the years, Batista is relying on the mileage he's earned at black belt to help him stave off the hungry newcomers.
"Experience sure will help me," Batista said. "I'm a more mature competitor because I've competed against the toughest opponents in the black belt division. I've won many titles, but that's in the past. "
A new generation of athletes bring new style of jiu-jitsu, offering new challenges to the Atos veteran. But Batista has developed his game through the years, amplifying his submission rate in his last two entries at Pans, where he was victorious in both 2020 and 2021. His absurd pressure game and modern guard style make him a force for any opponent.
"I see the competition as a dispute between my jiu-jitsu and my opponent's jiu-jitsu, so at the time of the fight, it doesn't matter if it's a more experienced opponent or a younger one," Batista said. "Testing myself against my opponents is what motivates me and this takes the pressure off me."
Young black belts often compete every weekend in order to maintain competition timing, but Batista said that part of his career is over. Batista said taking time off in between important tournaments give him space to adjust and focus his efforts, looking for tournaments that make more sense to him in this new chapter of his career.
"I had this phase of competing a lot, every weekend. Now I focus more on the quality of my preparation and only compete in events that make me motivated to fight. I like to fight hard and that's why I'm going to fight this Pan. There are a lot of tough guys in this category, I believe it's the most disputed division in the championship and that's why I'm in."