2023 Pan Jiu Jitsu IBJJF Championship
4 Future Stars In The Pans Purple Belt Lightweight Division
4 Future Stars In The Pans Purple Belt Lightweight Division
Four of the 24 women registered for purple belt lightweight at Pans have had monumental blue belt careers, and show all signs of powerhouse runs to the top.
Mar 17, 2023
by Beatrice Jin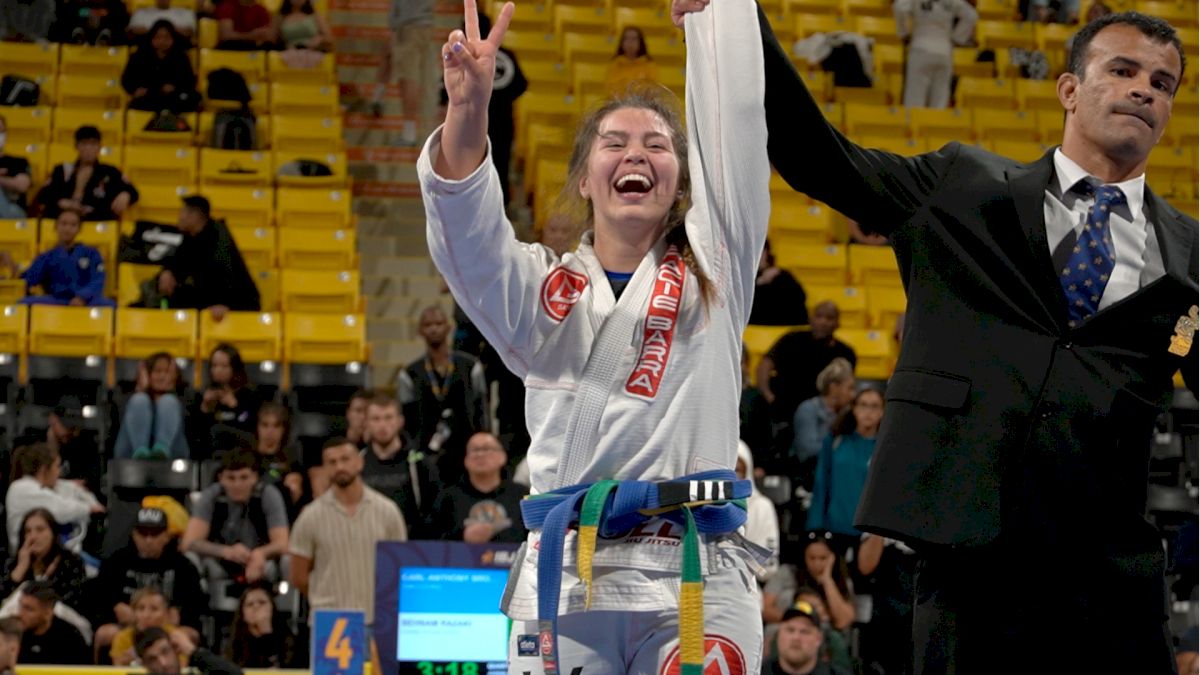 One of the deepest women's divisions of the tournament, the female purple belt lightweight category coming to Pans is loaded with some of the top rising prospects in jiu-jitsu.
Twenty-four athletes are signed up in the lightweight category, and four of them stand out among the pack: Keanna Klay, Iris Feliz, Karina Lagrana, and Emily Martins. All of them are younger than 20 years of age, and each has gained notable momentum at blue belt and their early purple belt years.
None of these four women have previously crossed paths at a major IBJJF event in their adult competition careers. This year's bracket has potential to see the four clash for the first time.
One of the youngest, Keanna Klay of Gracie Barra Georgia, is 18 years old and a blue belt middle weight Pans, No-Gi Pans, World, and No-Gi World champion. She shows no sign of slowing down at purple belt – last week she won the IBJJF Los Angeles Open at lightweight. Klay's strong closed guard led to several victories, many by armbar.
Iris Feliz, 19, also has a massively successful track record at blue belt, where she became the middleweight 2021 No-Gi Worlds champion. At purple belt, she moved down to the lightweight division and won No-Gi Pans in 2022, using explosive wrestling and passing to dominate on top.
Karina Lagrana, 19, also won Pans and Worlds in 2021 as a lightweight blue belt, and carried her momentum into her first year at purple belt, where she won Pans in 2022 and took bronze at Worlds. Lagrana, training out of Crazy 88, starts with a high pace looking for submissions. Her most successful attack has been the triangle from guard.
Emily Martins of American Top Team, 18, saw major success in her juvenile years, winning Worlds and No-Gi Worlds in 2021. Last December at No-Gi Worlds, she entered the purple belt lightweight division as a bottom seed, but took out four women to win gold. Martins has relied on her crafty single-leg-X guard pull and tactical passing to win her recent matches.
Each of these young stars bring their own styles to winning: traditional closed guard, explosive wrestling and cartwheels, flying kneecuts and triangles, open guard and pressure passing. They'll take the mats on Thursday, March 23, to put their styles to the test against the most dangerous colleagues in this ferocious purple belt division.