2023 Pan Jiu Jitsu IBJJF Championship
3 Of The World's Best Light Featherweights Vying For Pans Title
3 Of The World's Best Light Featherweights Vying For Pans Title
Diego Pato, Diogo Reis and Malachi Edmond all have a shot at the Pans light featherweight title. Catch them at the 2023 IBJJF Pans in Kissimmee, FL.
Mar 21, 2023
by Liam Stein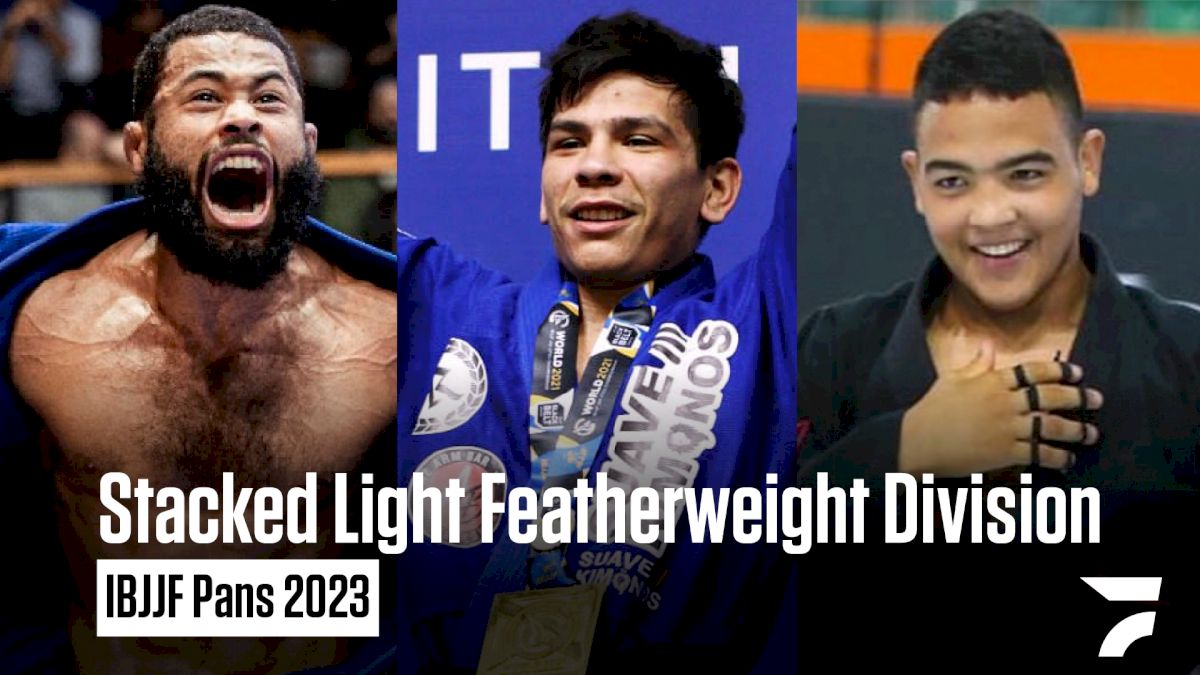 The 2023 Pan Championships are shaping up to be a thrilling showcase of talent, with some of the most skilled competitors from around the globe coming together to battle it out in the black belt division. It's the deepest Pans in history, with some the largest divisions we've ever seen at Pans. Among the light-featherweight contenders are three of the best in the world, including an IBJJF World Champion, looking to stave off hungry challengers.
The 2021 IBJJF Pan and World Champion Diego "Pato" Oliveira, is among the favorites to come out on top of the light-featherweight division. Pato recently moved to Art Of Jiu-Jitsu, where he's been honing his fiery passing game and his submission-heavy guard.
The top seed won an IBJJF Worlds silver medal in 2022 and recently took silver at the 2023 Euros in a 2021 World Championship final rematch. In the final, he could be in for a rubber match against the athlete he defeated at Worlds then lost to at Euros, Malachi Edmond.
Opening the year with a gold medal at Euros, Edmond defeated Pato in the finals 4-2 on the strength of two sweeps. The 2021 light-featherweight World silver medalist, Edmond, has yet to reach the podium at Pans as a black belt and looks to do so this year with gold in mind.
A product of Team Lloyd Irvin, Edmond seems to have hit his stride. A victory at Pans on the heels of his Euros outing would compound his status as the top light featherweight in the world.
Fresh off of a double gold finish in Curitiba, the Baby Shark is looking to capture his first black belt Pans title after falling in 2022 to Meyram Alves. The 2022 Brasilero light featherweight Worlds bronze medalist, Reis will look to follow up on a breakthrough 2022 no-gi season — where he won ADCC — with a corresponding gi season. He was sidelined for Euros, but will be considered a podium contender at Pans, Brasileiros and Worlds. It's likely he'll meet Edmond in the semifinals, unless one of the division's new talents has something to say.
The Dark Horses
Also looking to lay claim to gold in the light-featherweight division at Pans are black belt rookies and veterans alike.
Cleber Sousa won Pans in 2019, and in 2022 he earned bronze and silver at Worlds and Brasilero, respectively. Rookie black belts Reon Niwa, Zach Kaina-Kokobun, and Mario Alvarado performed impressively throughout the 2022 brown belt season and will look to add a new layer of talent to the loaded light-featherweight division. Strong outings at Pans for any of the newcomers would make this already contentious divisions further up for grabs.