2023 Pan Jiu Jitsu IBJJF Championship
Rookies, Recruits, and Veterans: AOJ's Black Belt Pans Squad
Rookies, Recruits, and Veterans: AOJ's Black Belt Pans Squad
The team coached by Gui Mendes is the deepest it's ever been, and features homegrown veterans & rookies, as well as a contingent of world champion recruits.
Mar 21, 2023
by Erica Zendell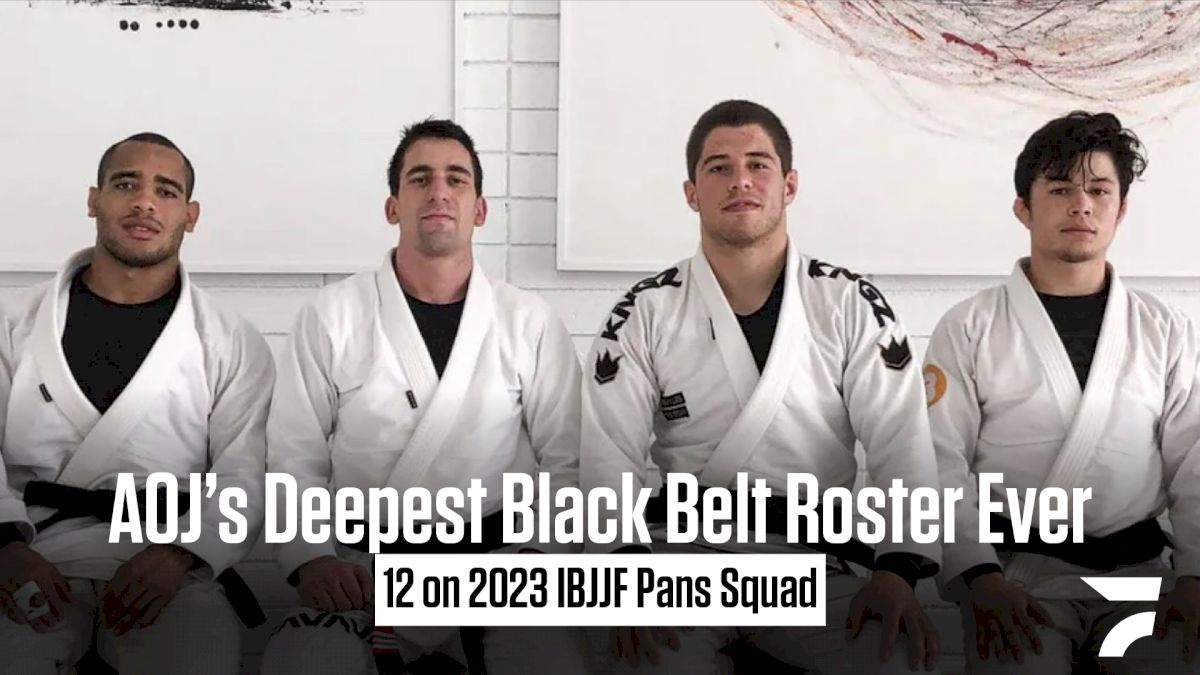 Art Of Jiu-Jitsu has one of the strongest competition teams in gi jiu-jitsu, and this year's team at Pans is one of their largest yet. While AOJ has been deep for years at the colored belt ranks, its black belt squad is now formidable across several weight categories. AOJ's black belt Pans squad features homegrown rookie talent, established veterans in the AOJ backbone, and a few new recruits hopeful to contribute to the Costa Mesa team's success.
Rookie Black Belt Debuts
Reon and Hiryu Niwa:
The Niwa Brothers closed out the light-featherweight division at No-Gi Worlds. Pans will be their first major gi tournament at black belt, with Reon competing in the light featherweight division and Hiryu competing in the roosterweight division. With two AOJ athletes registered in the roosterweight division, Hiryu could encounter teammate Thalison Soares in a final.
Zach Kaina:
Kaina's five-match tear to gold at No-Gi Worlds was the shining achievement of his brown belt career. As in the roosterweight division, the light featherweight division has three athletes registered from AOJ, and as Kaina makes his major debut in the black belt division, he could run into his own teammates in the process (Reon Niwa in a quarterfinal, or Diego Pato in a final). Other possible challenging matchups would include Malachi Edmond in the quarterfinals or "Baby Shark" Diogo Reis in the semi-finals.
---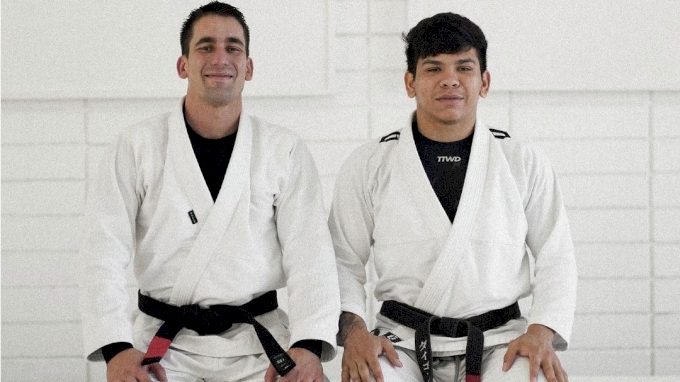 New Arrivals to AOJ in Their First Full Gi Season
Formerly of team Cicero Costha, the 2022 roosterweight world champ is set to continue his momentum from his win at the 2023 European Championships. After a narrow loss in the Pan final to Bebeto Oliveira in 2022, Soares is set to upgrade his 2022 Pan silver medal to gold. His most likely challenges are likely to lie in the roosterweight semifinal, with potential matchups against "Giant Slayer'' Estevan Martinez and rookie Black Belt Corey Walker, whom Soares last faced and defeated by points in the 2017 Worlds semifinal.
Soares officially moved to AOJ last year after Pans 2022, before Worlds. He earned his black belt world title and his 2023 IBJJF European title under the AOJ flag.
Diego "Pato" Batista:
Previously competing under Dream Art, Pato announced a team switch to AOJ in February 2023. After prioritizing no-gi competition in 2022 with a third-place finish in the -66kg division at ADCC, Pato is back in the gi and coming in hot in 2023. The finals could yield another chapter in the rivalry saga between Pato and Malachi Edmond. Pato submitted Edmond in the finals for his first world title in 2021. Edmond narrowly defeated Pato at the 2023 European Championships in January.
After joining AOJ in August 2022, two-time Abu Dhabi World Pro champion Pablo Lavaselli could have a his big breakout performance in Pans 2023. Lavaselli comes into Pans with momentum off of a dominant weekend at the Los Angeles Open, including wins over Atos black belts João Mendes and Daniel Sathler. His biggest challenges could lie in possible matchups against Carlos Henrique in the quarterfinals or Shane Jamil-Hill Taylor in the semifinals. Lavaselli will join his teammate Johnatha Alves — a three-time Pans champ — in the lightweight division.
The longtime Unity Lightweight is now an AOJ featherweight, which poses a new set of matchups and challenges. Watch for a potential semifinal against Larissa Campos and prepare for a clash of styles if Ciccarelli finds herself against reigning champ of the division, Ana Rodrigues, in the finals.
Maryanna Santos Cardoso:
Another crossover from Unity Jiu-Jitsu, Cardoso's first round against Ingridd Alves is an opportunity to avenge her loss against Alves in the gi–the two last faced in the 2nd ADCC South American Trials.
Formerly based in Houston, Texas at Gracie Barra Westchase, Vaisman joined AOJ in August 2022.
After receiving his black belt in July 2021, Jordan took bronze in the light featherweight division in his first Pans two months later in September 2021. With more experience under his belt and now representing AOJ, Vaisman looks to improve his place on the podium, this time in the roosterweight division.
With roosterweight as one of AOJ's densest divisions coming into Pans 2023, Vaisman could face off against teammate Hiryu Niwa in the Roosterweight semifinals or Thalison Soares in the finals.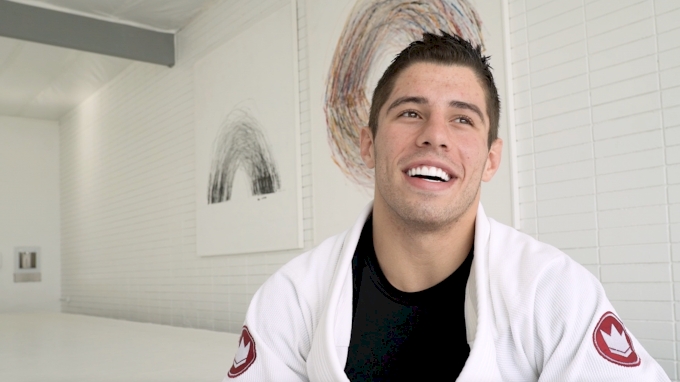 Homegrown Standbys
2023 marks Johnatha Alves' run at his fourth consecutive Pans title in the lightweight division. Short of facing his own teammate, Lavaselli, the most-intriguing challenge in a finals for Alves might be in Shane Jamil-Hill Taylor, who has bumped up a weight class from featherweight to lightweight and whose lasso guard could shake up the division. Alves has teased that he will look to take on the absolute division at Pans in 2023 and beyond.
Rodrigues has a steady 2-0 record against Clay Mayfield, his first-round matchup in Pan 2023. Assuming Rodrigues advances and improves his record against Clay Mayfield to 3-0, he could encounter a stream of interesting matchups on his road to the finals. Exciting potential opponents include Uanderson Ferreira as a second round, Ronaldo Junior in the quarterfinal, and Jansen Gomes in a semifinal.
After winning Pans 2022 at light featherweight, Khan will return to roosterweight for Pan 2023. She'll have no shortage of rematch opportunities against challenging opponents. Her semifinal is likely to pit her against Jessica Caroline, to whom Khan narrowly lost 2-0 at the 2023 European Championship. A final berth could pit her against either Brenda Larissa or Lavinia Barbosa, both of whom she last met in 2021.
After a dominant performance at the IBJJF Grand Prix against Isaque Bahiense, the question continues: who can stop Tainan Dalpra? One possible contender is Rolando Samson, who recently clinched a hard-fought win over AOJ's Johnatha Alves in the Los Angeles Open and whom Dalpra could face in a semifinal. An Atos black belt since 2017 competing in his first Pan Ams since 2018, Samson has some serious tenure at black belt, a desire to come back strong off after his competitive hiatus, and an eagerness to challenge himself against Dalpra, all of which could make Dalpra vs Samson the most exciting potential matchup of Pans 2023.
As it stands, Dalpra is 55-0 in IBJJF competition since earning his black belt in October 2020. In that time, he's maintained a 72-percent submission rate, and has collected two world titles, two Pans titles and two European titles.
---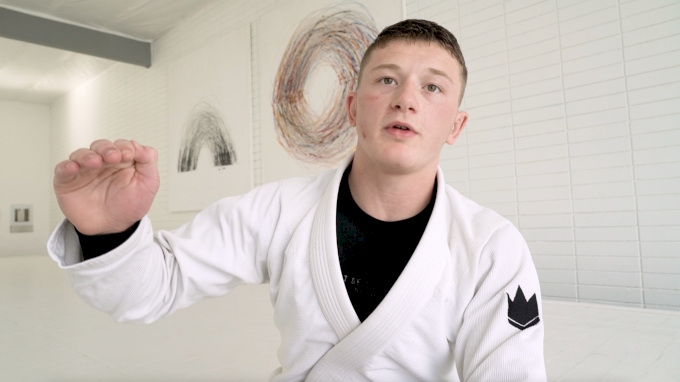 Bonus: Brown Belt Standouts
After winning the 2023 European Championships at purple belt in dominant fashion and being promoted on the podium, Abate goes into Pans ready to shake up the Lightweight division at Brown Belt.
Shelby Murphey:
Murphey's performance in the roosterweight division has been impeccable at the colored belts so far; she won both Pans and Worlds at blue belt in 2021 and won both majors again at purple belt in 2022. After strong performances in both Tampa and Los Angeles Opens, Shelby looks to continue the gold medal path in her first Major at Brown Belt at Pans 2023.