Grappling Great Kron Gracie Returns To MMA Competition This Weekend
Grappling Great Kron Gracie Returns To MMA Competition This Weekend
After over three years away from MMA competition, ADCC world champion Kron Gracie looks to continue to rekindle his UFC run
May 5, 2023
by Joe Gilpin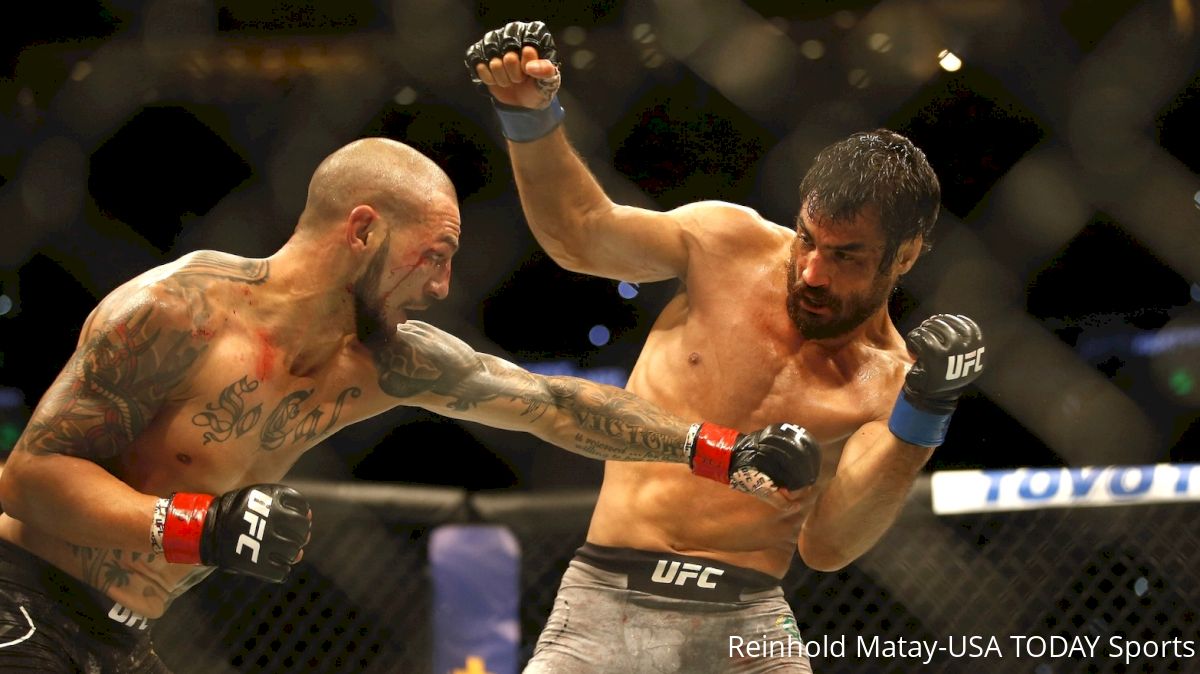 The crown prince of jiu-jitsu returns to mixed martial arts as Kron Gracie fights Charles "Air" Jourdain this weekend at UFC 288: Sterling vs. Cejudo.
Watch One Of Kron's Classic Grappling Matches To Get Ready For The Fight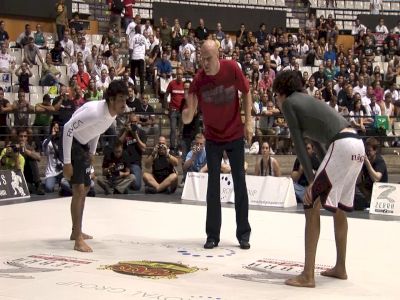 Unlock this video, live events, and more with a subscription!
Get Started
Already a subscriber? Log In
The 2013 ADCC World Champion and son of Rickson Gracie has been away from fighting since a unanimous decision loss to Cub Swanson in October of 2019, his first loss in MMA competition (now 5-1-0). Before then, Kron had built an undefeated 5-0 record and now faces a durable and explosive Canadian striker in Jourdan (13-6-1).
Kron's single UFC bout before the Swanson fight was a first-round rear naked choke on Alex Caceres, who's currently ranked fifteenth in the featherweight division by the UFC. Kron's sophomore outing saw him face a much more veteran fighter in Swanson, who was able to counterstrike against Gracie's pressure en route to a Fight of the Night unanimous decision victory (30x27 on all cards).
Jourdain will look to employ a similar gameplan, striking as he cedes ground to the stubbornly forward Kron. Unlike Cub, though, Jourdain suffers defending takedowns, only staying up against 48% of attempts thus far in his UFC career. Part of this is his background in striking, but this can also be attributed to Jourdain's wide-open style. He lands nearly 6 significant strikes a minute, while absorbing nearly 5. Both figures place him near the top in his division, so don't expect much waiting around with Jourdain in the cage.
Could We See This Same Finish At UFC 288?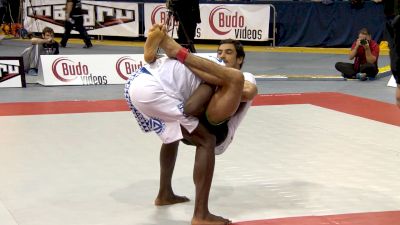 Unlock this video, live events, and more with a subscription!
Get Started
Already a subscriber? Log In
You can never quite predict Kron, but any time spent on the ground in this fight is ample opportunity to finish. Charles was submitted once before already in UFC competition, when Julian Erosa d'arced him during an attempted stand up against the cage. With Jourdain coming off of two spirited losses, this fight on the main card of a pay-per-view can help relaunch him by reintroducing him to fans with a big finish.
The x-factor for Kron is the time off, and if he is going to have built up rust or developed his skills in his absence. It will be 1302 days in between fights for Kron, who was building his gym in Montana during the pandemic. Now he says he is prepared to compete, so we will see how the son of Rickson navigates this younger group of fighters. Does he have the camp necessary to be ready? What will the non-grappling elements look like, to compliment his elite submission skills?
Without more polished striking or forceful wrestling, it will be a very tough task for Gracie to have repeated success in this fight. The odds ultimately reflect this, making Gracie the +165 underdog to Jourdain's -200 favorite, but with two action fighters set to meet the UFC has tabbed this fight to kick off the main card. Tune in this Saturday to UFC 288: Sterling vs. Cejudo to see how Kron Gracie does.