2023 World Jiu-Jitsu IBJJF Championship
Giovanna Jara Will Not Compete At Worlds, Instead Receives Her Black Belt
Giovanna Jara Will Not Compete At Worlds, Instead Receives Her Black Belt
The brown belt Pans, Euros and Brasileiro champ was severely injured during Worlds camp, and received a surprise promotion from her mother.
May 25, 2023
by Mayara Munhos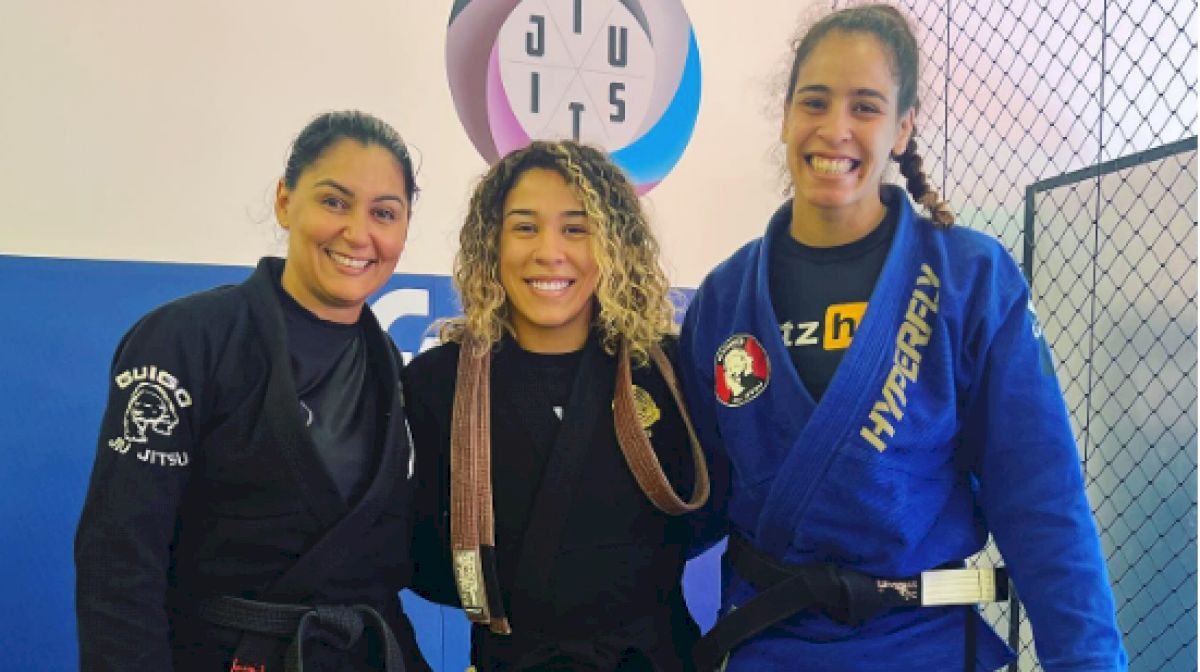 Giovanna Jara was working toward yet another Grand Slam title this year when she suffered an injury after a training accident during preparation for Worlds. During a competition class while working for a takedown she broke her tibia and fibula.
Two days later, she underwent successful surgery and returned home the next day.
The injury and following surgery were one month before the 2023 IBJJF World Championships, where Jara was registered in the brown belt heavyweight division. She was looking forward to another world title and another Grand Slam, a feat she already accomplished at blue belt and purple belt.
The injury was a drastic change in her plans, but she has already started the next chapter of her career. Five days after surgery, while on crutches Jara received her black belt from her mother last Thursday.
"My belt promotion was a surprise,"Jara in an exclusive interview with FloGrappling. "My mother came to my house to take care of me because of my surgery. Our plan was to be promoted to black belt on the podium at the Worlds."
"I was called to take a few pictures on Fratres, and my mother promoted me to black belt. Both she and my father are black belts. It was super significant to me because she never had the opportunity to watch me getting promoted before," she said.
Jara is now awaiting her return to the mat to make her long-anticipated black belt debut. She was told by doctors that she would be eligible to return in three months.
"I feel like I'm recovering fast, and I have the most talented professionals by my side," she said.
During her colored belt career, Jara stood out in the jiu-jitsu competition scene. She won double gold at all IBJJF Major tournaments from blue belt to brown belt, except the Worlds as a brown belt.
Her no-gi career is equally impressive. In addition to her brown belt gold in CBJJ Brazilian Nationals no-gi, she also won the ADCC Brazil Trials to qualify for the 2022 ADCC World Championships. Add to that: 2022 No-Gi Pans and No-Gi Worlds double golds.
"My colored belt career was fast-paced. I feel like a differentiated athlete. I always fight forward and my mindset favors me. I had planned to complete the Grand Slam in the brown belt as well, but I'll leave it to the black belt," she said.