IBJJF
Tracking The 2022 Brown Belt Champs Heading Into 2023 IBJJF Worlds
Tracking The 2022 Brown Belt Champs Heading Into 2023 IBJJF Worlds
Before IBJJF Worlds 2023 kicks off, get up to speed with the 2022 brown belt world champions and how they factor into their divisions in their debut.
May 26, 2023
by Joe Gilpin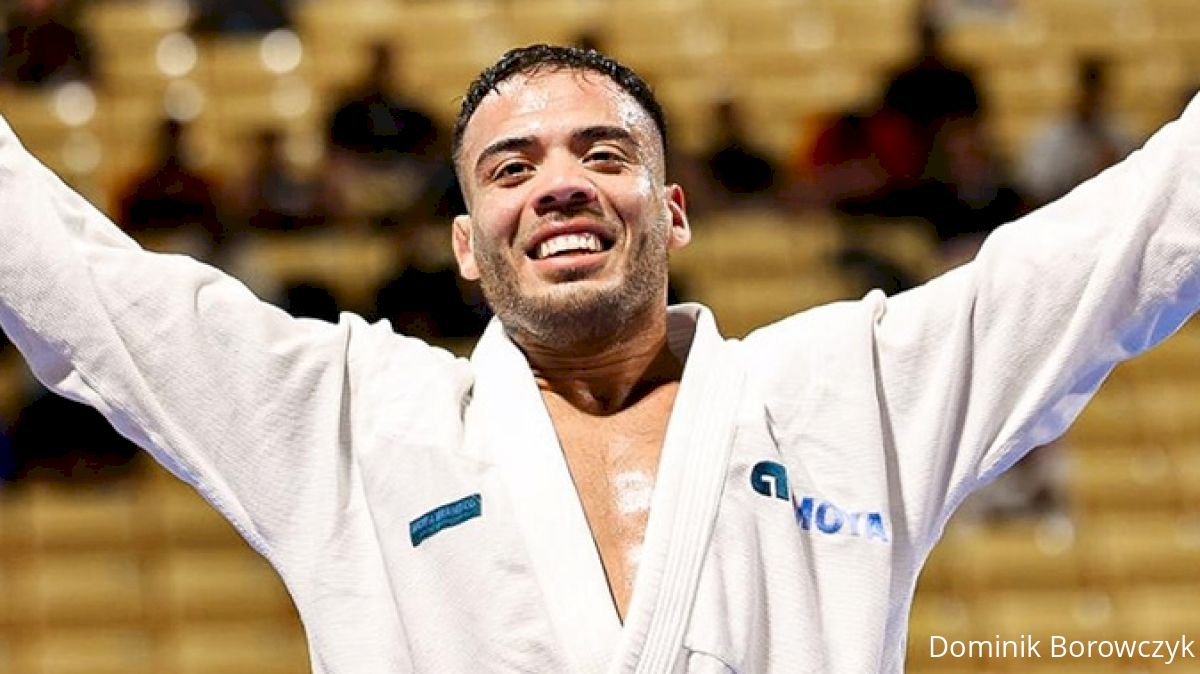 Every year, we see young athletes emerge and stamp themselves as a competitor to watch by winning the brown belt IBJJF World Championships. In 2022, we saw another incredibly skilled class of athletes in the men's and women's divisions rise to the top of the colored belt ladder. Let's see where they all are before the 2023 Worlds. Who will be making their black belt Worlds debut? How has their 2022-2023 season unfolded?
Men's Divisions
Roosterweight - Cory Walker was awarded his black belt shortly after winning worlds and since has competed reasonably well, winning the Houston Open and DC Open, as well as a silver medal in the Orlando Open.
Light-Featherweight - Thalys Pontes, a black belt under Cicero Costha and Bruno Bastos, is currently entered in Worlds but hasn't competed regularly since last year at Worlds. He aims to make his first big splash at black belt in his Worlds bracket.
Check Out Thalys's Devastating Leg Lock Win In The 2022 Finals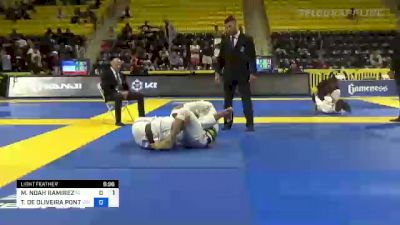 Unlock this video, live events, and more with a subscription!
Get Started
Already a subscriber? Log In
Featherweight - Daniel Sathler, the Atos rep, has had one of the most active competition schedules of anyone on the list, with half a dozen IBJJF opens including wins at the Houston open, New Haven open, and San Diego open.
LIghtweight - Carlos Henrique was awarded his black belt under Isaque Bahiense and since has seen solid success, highlighted by a silver medal performance at IBJJF No-Gi Worlds. With more open medals to his name, Carlos is building towards a solid showing in the Pyramid.
Heavyweight - The CheckMat rising star Elder Cruz won his division last year, and continues to impress — though he has yet to medal at a major black belt tournament. Still, with an ADCC World Championship appearance, EBI Absolute experience, and many IBJJF Opens, he comes into this tournament as one of the most experienced debutants. Of note, Cruz enters this year down a weight class, at medium-heavyweight.
Relive Elder Cruz vs Caio Vinicius In This Razor Close Brown Belt Heavyweight Final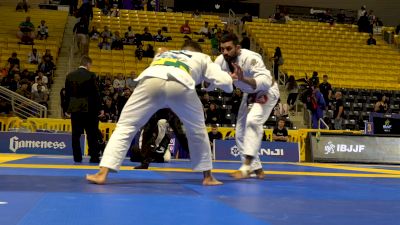 Unlock this video, live events, and more with a subscription!
Get Started
Already a subscriber? Log In
Ultra-Heavyweight - Kjetil Lydvo of Frontline Academy is the only brown belt champion from last year to medal at a major IBJJF tournament in 2023, placing second at Europeans. As we look ahead, this will set him apart as one of the people on this list most likely to go deep in his bracket.
Absolute - Caio Vinicius, now a black belt under Felipe Pena, won the absolute after a silver medal finish in his weight class. Since then, he has continued his successful path - including a more absolute medals in opens - but hasn't broken through onto big podiums yet. He is entered this year in the heavyweight division.
Women's Divisions
Roosterweight - Giulia Gregorut of Alliance has made an immediate splash in her first year with the black belt, placing second at No-Gi Worlds and third at Brasileiros. Giulia will look to convert this success into a podium finish in an always tough roosterweight.
See Giulia Turn It Up In Black Belt Action At Brasileiros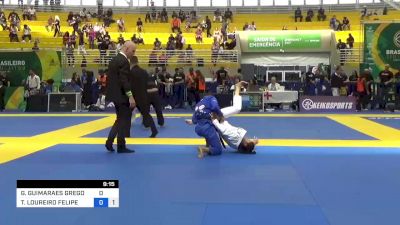 Unlock this video, live events, and more with a subscription!
Get Started
Already a subscriber? Log In
Light-Featherweight - Brenda Wunner, from Form BJJ in Baltimore, has stayed busy and seen good success in his first year, with three IBJJF Open golds.
Featherweight - Maria Claudia, now a black belt from Infight JJ, has stayed busy with the ADP circuit, including a London Grand Slam gold, and medaled at Brasileiros: bronze in her weight class.
Lightweight - Julia Alves of GFTeam broke through to win brown belt worlds and has been very active on in AJP tournaments, and made the finals at the ADCC South American trials. She is still seeking her black belt major podium in California.
Medium-Heavyweight - Aurelie Le Vern has had an impressive year under Six Blades Jiu-Jitsu, including a Pan American bronze medal. The Ribeiro black belt will look to convert that into Worlds success following an impressive finish to her colored belt career.
Heavyweight - Tamiris Silva, one of the two female Dream Art champions on the list, was able to win her division and has since kept her momentum. She is the ONLY athlete on the list to win an IBJJF major, getting gold at Brasileiros with a bronze in absolute, as well as a bronze medal in her weight at Pans. Can she continue this impressive run?
Can Tamiris Keep Her Winning Ways Going?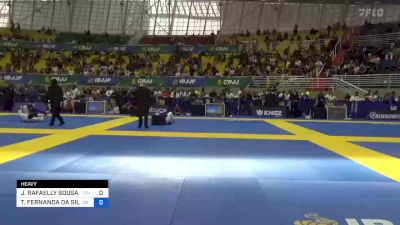 Unlock this video, live events, and more with a subscription!
Get Started
Already a subscriber? Log In
Absolute - Larissa Martins, the Dream Art representative, has been competing well but continues to face tough competition in the lightweight division. This is one of the deepest in women's BJJ and making the podium will be a huge feat. Having climbed the mountain in 2022, she's a contender to do so but will need an incredible performance.
Unfortunately, several champions from 2022 will not be making the trip, due to injury or other circumstances preventing their appearance. On the men's side, that includes middleweight champion Arley Pacheco, middle-heavyweight champion Rui Alves, and super-heavyweight champion Steffen Banta. For the female competitors, middleweight champion Amanda Hening and super-heavyweight champion Mikaela Barros won't be in the brackets.
How will the 2023 Worlds go for these young athletes? Do they have the spark and the skill to hang with the best on Earth? Tune in June 1-4 to watch the all action from the IBJJF World Championships live exclusively on FloGrappling.