Nicholas Meregali and Victor Hugo Are Already Talking About A Super Fight
Nicholas Meregali and Victor Hugo Are Already Talking About A Super Fight
Victor Hugo and Nicholas Meregali are already talking about a potential super fight in the gi between IBJJF Open Class World Champions
Jun 6, 2023
by Joe Gilpin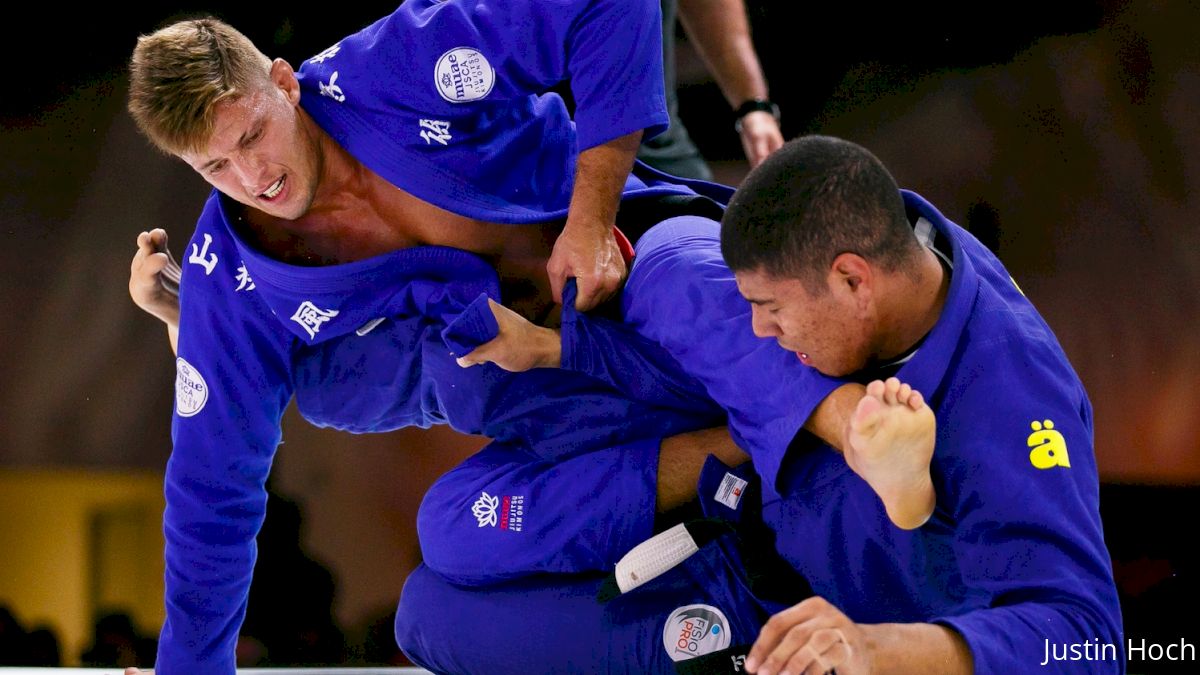 Victor Hugo and Nicholas Meregali are already talking about a potential super fight in the gi, setting up a future clash between the two most recent black belt men's open class world champions. Nicholas Meregali, after winning in 2022, offered an open callout for a $20,000 match with whoever won the absolute world title in 2023 - and after Hugo's double gold performance, he isn't backing down.
See Nicholas's Original Call Out From Tezos WNO: Meregali vs Marinho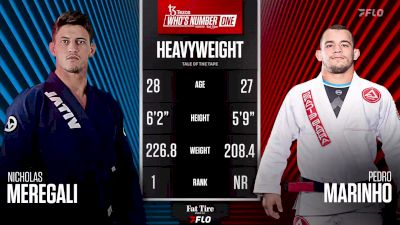 Unlock this video, live events, and more with a subscription!
Get Started
Already a subscriber? Log In
After his submission victory on May 18, Nicholas took to the microphone and challenged the field;
"We have a random tournament happening in two weeks, and apparently we're gonna have a new open class champion. I'm betting right now $20,000 to fight against the next open class champion here at Who's Number One Stage. So, when you win your tournament against your random fighters, come over here and we can figure who is the king of the gi."
Victor Hugo Wins Absolute, Accepts The Challenge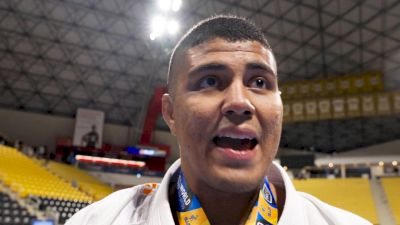 With two submissions in two Worlds finals in 2023, Victor left no doubt that he was the best black belt in the World Championships. After his incredible performance, he had this to say about the potential match:
"He was talking two weeks ago, I heard an interview two weeks ago and he was talking. He can talk now because he won. Now, I'm here. Let's make it happen, I think it's the perfect time. I've proved it. I think it's a match that's going to elevate the level of jiu-jitsu. I was able to display great jiu-jitsu here, and he displayed great jiu-jitsu in his last edition. I think we got to push those big matches, I think that's going to elevate our sport to the next level. I'm here, let's make it happen."
Nicholas Responds After Worlds On Instagram
After watching the Open Class yesterday I realized that there's no reason not to give Vitor Hugo a chance to fight the BEST GI FIGHTER IN THE WORLD 😎 He had an incredible performance at his weight division and open class, and he beat Kaynan in a very dominant performance, even though he only won 1-0 advantage. I fought Erich exactly 2 months ago, so even if he wins the open class we don't need to compete again so soon, because nothing has changed since then 😉 I'll find out how to make Meregali vs Hugo in a professional organization, maybe in July or later September. I'm happy and excited for having another GI opponent in line ❤️🥋
With both titanic champions on board for the match to determine the best men's gi grappler on the planet, is it just a matter of time until they meet on the mats?