Brazilian Jiu-Jitsu
Elon & Zuckerberg Train With World Class Grapplers After Teasing MMA Match
Elon & Zuckerberg Train With World Class Grapplers After Teasing MMA Match
Social media moguls Mark Zuckerberg and Elon Musk have aligned themselves with world class grapplers after teasing an MMA match in a social media exchange.
Jul 6, 2023
by Corey Stockton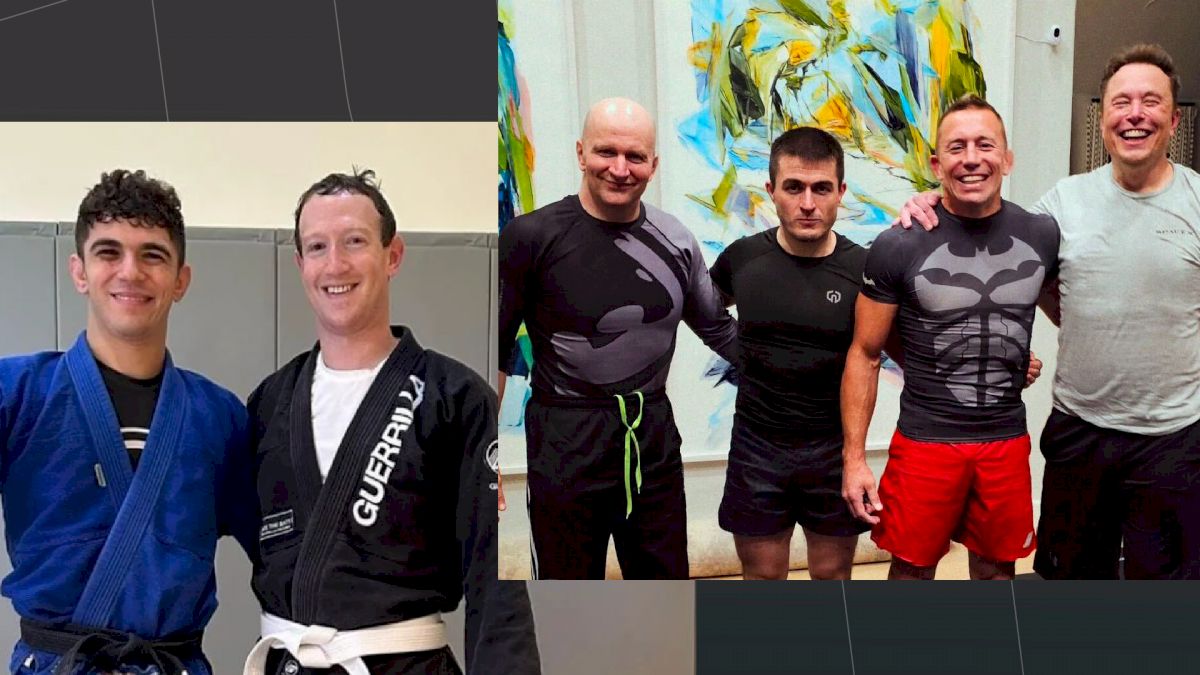 Elon Musk and Mark Zuckerberg, billionaires at the top of rivaling social media empires, tossed around the idea of a cage match late last month, a few weeks before Zuckerberg's company, Meta, launched it's newest platform, Threads, an apparent rival to Musk's newly-acquired platform, Twitter.
Replying to news that Zuckerberg and Meta were developing a Twitter competitor, Musk tweeted:
I'm up for a cage match if he is lol

— Elon Musk (@elonmusk) June 21, 2023
Zuckerberg, in turn, took to his Instagram story with a screenshot of the tweet, over which he wrote "Send me location."
Zuckerberg, a white belt in jiu-jitsu, recently entered into his first grappling tournament, where he earned gold and silver medals in gi and no-gi divisions, with the guidance of legendary coach Dave Camarillo.
More recently, he posted a video to his Instagram feed training jiu-jitsu and MMA with multiple-time IBJJF world champion Mikey Musumeci.
Musk, for his part, has perviously detailed training in several martial arts, including jiu-jitsu.
Earlier this week, he was pictured alongside former UFC champion Georges St-Pierre, iconic grappling coach John Danaher, and black belt podcaster Lex Friedman after a training session at New Wave Jiu-Jitsu.
According to UFC president Dana White, both billionaires have spoken the UFC expressing interest in the match.
Meanwhile, the Italian Ministry of Culture has allegedly offered Musk and Zuckerberg an opportunity to fight at the Colosseum.
Yes, that Colosseum.