MMA Stars Grappling On The World Stage
Musumeci, Ruotolo Win At ONE Championship, Buchecha Loses In MMA Fight
Musumeci, Ruotolo Win At ONE Championship, Buchecha Loses In MMA Fight
In a night packed with martial arts, Mikey Musumeci and Tye Ruotolo emerged victorious in submission grappling action.
Aug 5, 2023
by Joe Gilpin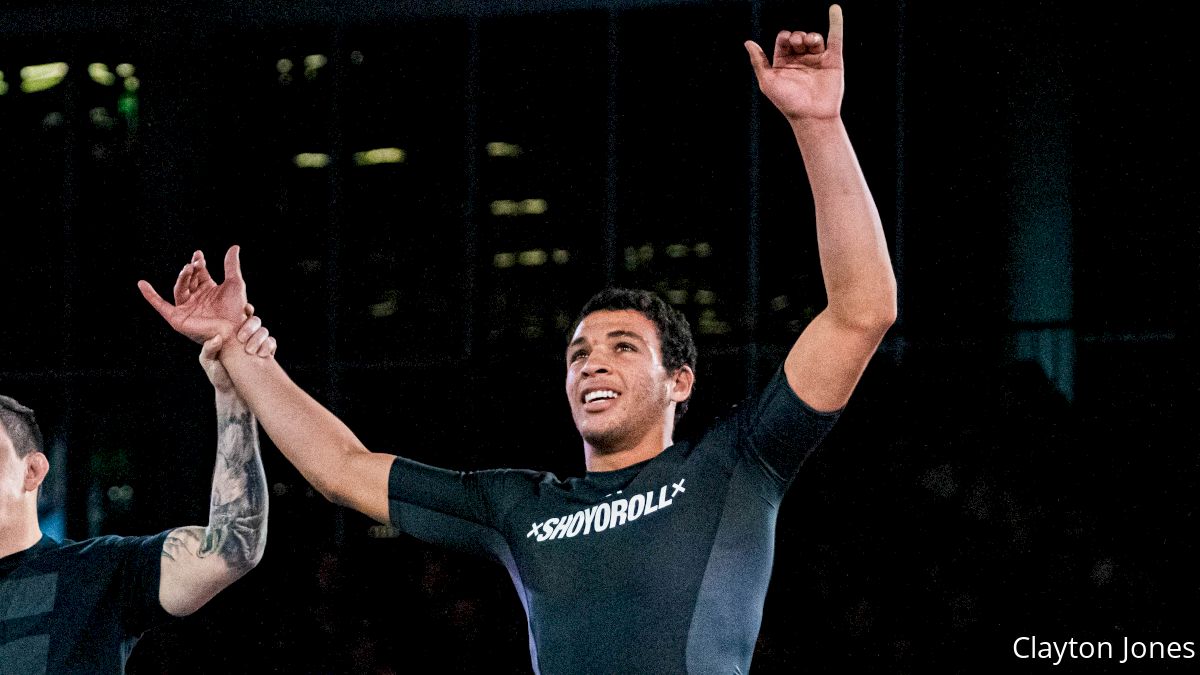 Mikey Musumeci defeated Jarred Brooks by triangle armbar to retain his flyweight submission grappling championship. Musumeci was largely dominant throughout the contest from guard, finally locking up the triangle armbar from an overhook in closed guard. Mikey was able to navigate his way to Brooks's back halfway through the contest, the referee stood them up.
Marcus "Buchecha" Almeida lost a back-and-forth war of an MMA bout to Oumar "Reug Reug" Kane by decision, in one of the best heavyweight fights of the year. Buchecha had to battle through powerful striking and repeated fouls (including a yellow card for grabbing shorts) to score his own takedowns, submission attempts, and damaging blows. Both fighters were heavily fatigued by the end of the bout, after many attempts to finish the fight in both directions.
Tye Ruotolo defeated Dagi Arslanaliev with a rear naked choke in a 185lb grappling super fight. There was some confusion around the finish, with Tye locking in a heel hook, Dagi apparently tapping, but after Tye let go he protested the finish. The fight restarted immediately, Tye jumped on the back and locked up the strangle to win the match - along with a $50,000 bonus for the submission.