2023 The IBJJF Crown Presented by FloGrappling
Diego Pato Is 3rd World Champion Announced To IBJJF's The Crown In November
Diego Pato Is 3rd World Champion Announced To IBJJF's The Crown In November
The 2022 world champ is the third athlete invited to the IBJJF's premiere event, The Crown, on Nov. 19 at the Walter Pyramid. He'll compete at featherweight
Sep 20, 2023
by Corey Stockton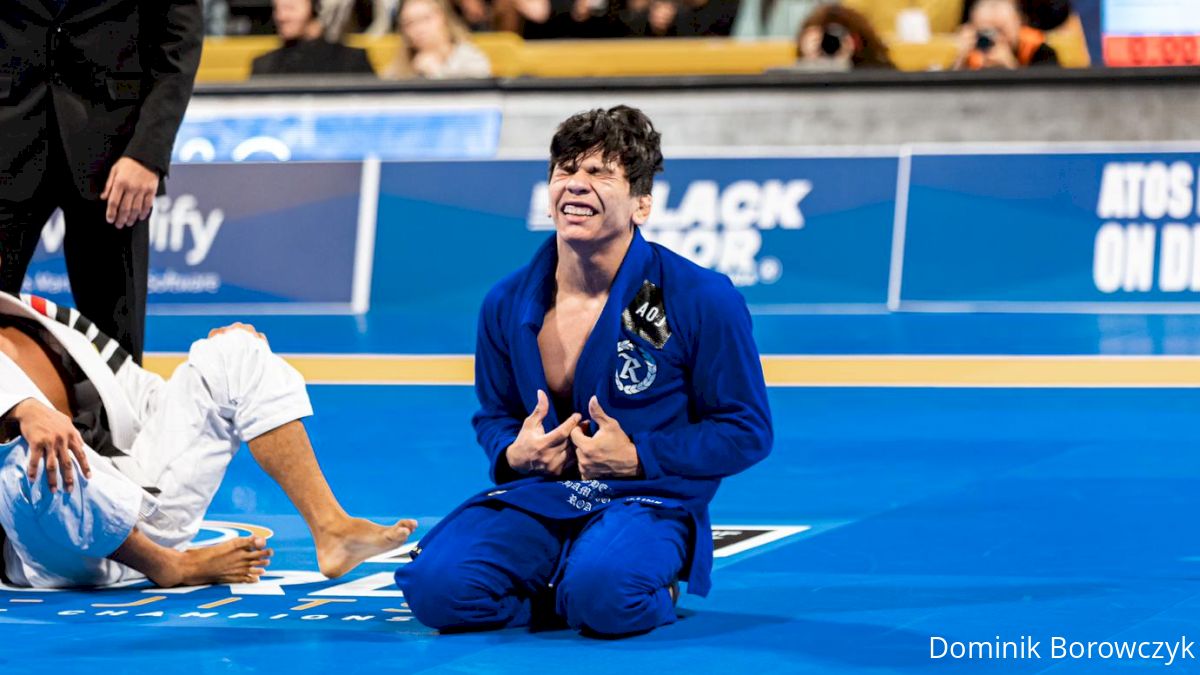 Two-time world champion Diego "Pato" Oliveira has been invited to compete in the IBJJF's premiere event, The Crown coming to Long Beach, CA and streaming live on FloGrappling on Nov. 19.
Pato joins an already deep pool of world champs invited to compete in the featherweight division at the Crown in what will be a four-man division for $15,000. Already invited to the divsion, 2022 featherweight world champ Isaac Doederlein, and 2021 featherweight world champ Fabricio Andrey.
Pato has won two world titles at a weight category below, light featherweight, where he hit the top of the Worlds podium in 2021 and 2023. He was the runner up in 2022, losing to then-teammate Meyram Alves.
Pato has only improved his technical excellence since his move to Art Of Jiu-Jitsu, adding a new layer of passing to his already-precise guard and submission game.
Pato is 0-2 against both of his would-be opponents headed into the Crown, but all four of those losses have been narrow. In a bracket full of world champs, this is a perfect opportunity for the Manauara to get his redemption, and set himself firmly atop the lightest weight divisions.
BJJF's The Crown, presented by FloGrappling, will feature four male and two female divisions, each with $15,000 on the line and the ultimate bragging rights. The winner of each division is, without a doubt, the best of the best.
In total, the federation will award $120,000 in prizes to the winners, a record for the organization's single-event prize allotment. An event of this magnitude can only take place in the mecca of jiu-jitsu, the Walter Pyramid in Long Beach, CA, on Nov. 19, only on FloGrappling.