2023 The IBJJF Crown Presented by FloGrappling
Samuel Nagai Completes Division Of World Champs Coming To IBJJF's The Crown
Samuel Nagai Completes Division Of World Champs Coming To IBJJF's The Crown
Nagai is the fourth world champ named to the four man featherweight division coming to IBJJF's the Crown on Nov. 19 at the Walter Pyramid.
Sep 22, 2023
by Corey Stockton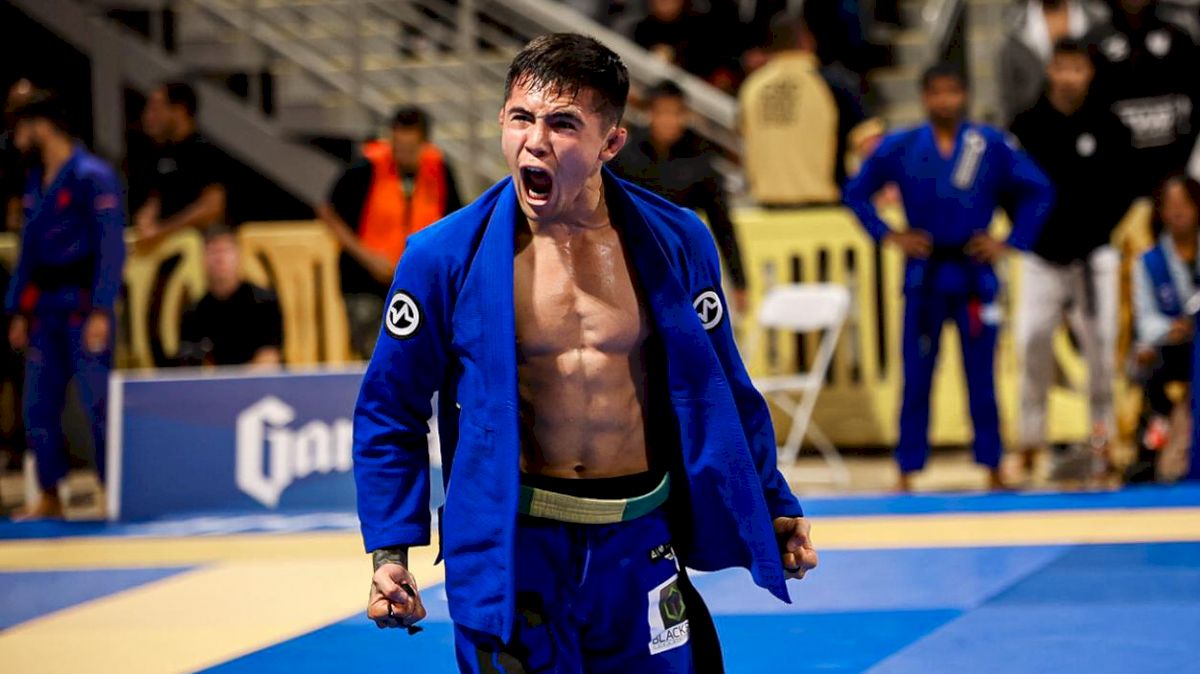 The reigning IBJJF featherweight world champion, Samuel Nagai, is the final athlete named to the federation's 70kg division coming to the elite-level tournament, The Crown, coming to Long Beach, CA and FloGrappling on Nov. 19.
Nagai, who won the featherweight division at the 2023 IBJJF World Championships in June, joins a division full of world champions:
Fabricio Andrey (2021)
Isaac Doederlein (2022)
Diego Pato Oliviera (light featherweight: 2021, 2023)
Nagai has history with Andrey and Doederlein, with more wins than losses against both. Still, the featherweight divisions is the most competitive in jiu-jitsu in the last decade. No athlete has completed back to back — or even repeat — world titles since Rafael Mendes earned his final gold in 2016.
This division at the Crown will give all four of these athletes an opportunity to step forward and prove that they are the best in the most tightly contested division in the sport.
BJJF's The Crown, presented by FloGrappling, will feature four male and two female divisions, each with $15,000 on the line and the ultimate bragging rights. The winner of each division is, without a doubt, the best of the best.
In total, the federation will award $120,000 in prizes to the winners, a record for the organization's single-event prize allotment. An event of this magnitude can only take place in the mecca of jiu-jitsu, the Walter Pyramid in Long Beach, CA, on Nov. 19, only on FloGrappling.