By Marshal D. Carper (originally published on JiuJitsuMag.com)
In the world of exhibition grappling, Polaris is carving out a niche in the sport that events like Metamoris and FIVE Grappling will find difficult to emulate. Based in the United Kingdom, the very existence of Polaris serves an often-overlooked grappling market: Europe. With most major events taking place on the west coast of the United States, talented European grapplers are often left out, despite the continued growth of high-level jiu-jitsu in that part of the world. In addition to its European flavor, the minds behind Polaris have friends and roots in Japan, as well as the credibility to attract top talent from the United States and Brazil.
Polaris features matches representative of the beautiful diversity of jiu-jitsu. Men and women from around the world will converge in Cardiff, Wales on September 12th for a unique display of submission-only jiu-jitsu.
Here is a breakdown of the card to whet your appetite for the event:
Pedro Bessa vs Luca Anacoreta (Gi Match)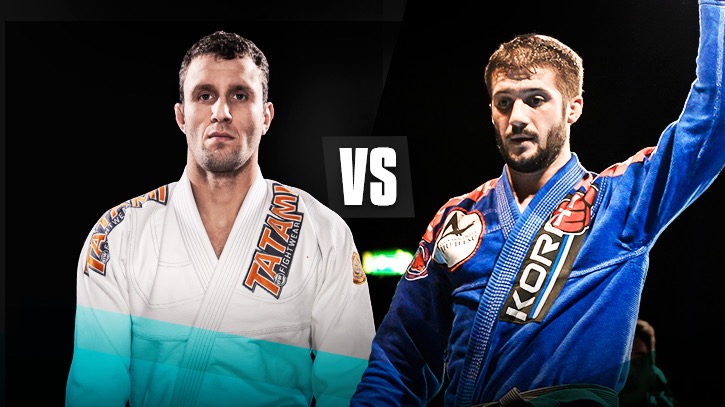 This match is a showcase of two European grappling talents who have not only found competitive success in the region, but have also helped to teach and spread jiu-jitsu. Bessa runs and supports a network of academies in the United Kingdom, and Anacoreta—alongside his brother and a few grappling peers—runs an academy in Rome. Both Bessa and Anacoreta have a number of wins to their names from notable competitions, like the Abu Dhabi Pro circuit, and their long list of matches boast exciting, fight-to-the-finish paces. This will be a great showcase of the talent that European grapplers have to offer.
Eddie Cummings vs Reilly Bodycomb (No-Gi Match)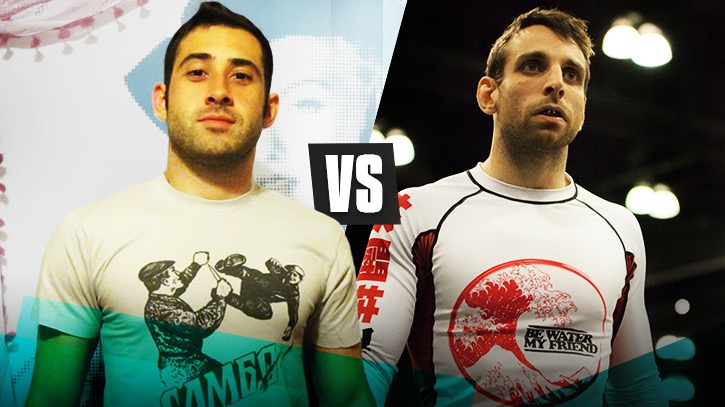 Cummings and Bodycomb are both leg lock gurus. Cummings entered the spotlight recently as a result of exciting matches in events, like the Eddie Bravo Invitational, and also as a result of his training with Garry Tonon. Bodycomb has been a favorite of the Underground for some time, producing highlight-reel leg lock finishes and high-quality leg lock instructionals at a time when the jiu-jitsu corner of the grappling world saw the leg lock game as a dark art. This match is likely to be a nuanced battle of positioning and baiting of heel hooks and ankle locks.
Robson Moura vs Baret Yoshida (Gi Match)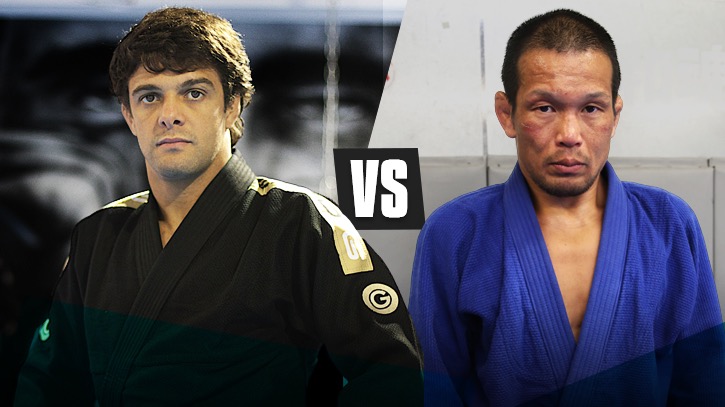 When Polaris announced this match, old school grappling fans collectively devolved into teenage boy-band fans. Moura and Yoshida have carved out storied legacies over long competitive careers, and through years of charismatic instruction. Moura and Yoshida are both known for their creative approach to grappling and for their aggression. Highlights of either fighter feature dynamic attacks and a relentless willingness to hunt for submissions. This match is a true gift to grappling fans.
Tom Barlow vs Gianni Grippo (No-Gi Match)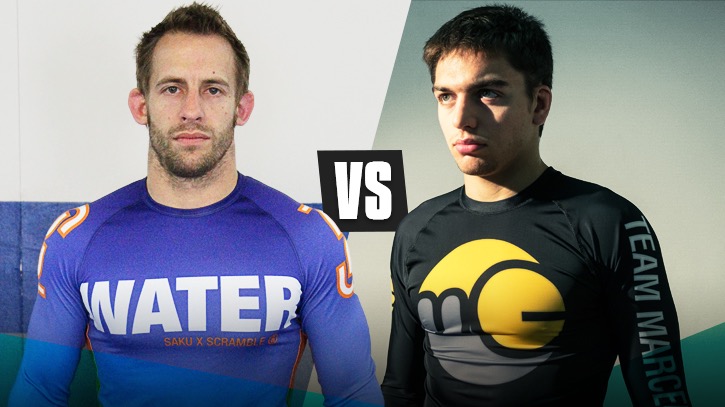 Like the other European fighters on this card, Barlow is both an accomplished competitor and something of a jiu-jitsu missionary. A student of Braulio Estima, Barlow has racked up a number of gold medals in notable events, such as the British Open, and runs an academy in Plymouth, a city on the southwestern tip of England. Grippo, on the other hand, is almost exclusively a competitor. A young Marcelo Garcia black belt, Grippo's technical style has earned him a number of competitive accolades. With wins over grapplers like AJ Agazarm and Garry Tonon, Grippo will present quite a challenge for England's Barlow.
Michelle Nicolini vs Gezary Matuda (Gi Match)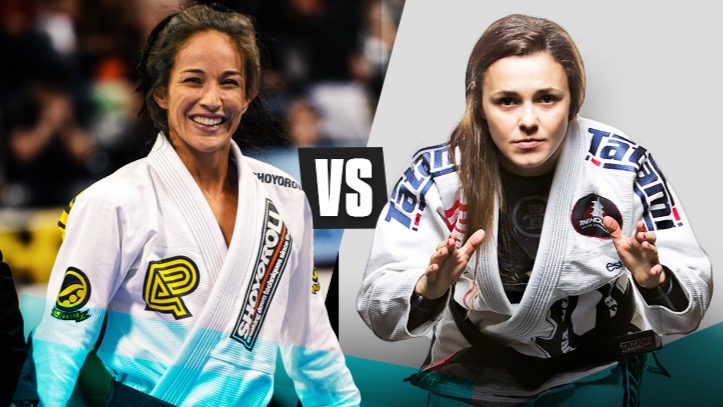 For most grappling fans, Nicolini needs no introduction. One of the pioneers of competitive women's jiu-jitsu, she has over a dozen titles to her name—World Champion, World No-Gi Champion, European Champion, and Pan American Champion among them. Nicolini is a tough match for anyone, but Matuda has the potential to challenge the legend. A year younger than Nicolini, Matuda has not amassed the laundry list of championships that Nicolini has, but she has a black belt World Championship and a Pan American Championship to her name. If she can avoid Nicolini's toe hold, Matuda might be able to put her signature armbar to work.
AJ Agazarm vs Daniel Strauss (No-Gi Match)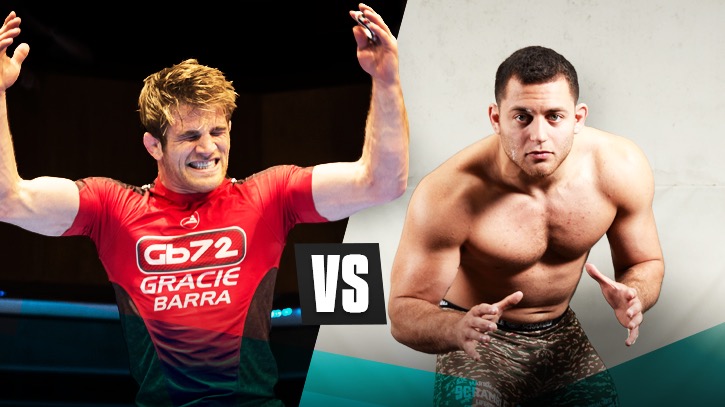 Agazarm is a polarizing personality in the grappling community, but no one can deny his athleticism or his competitive dominance. Agazarm is a familiar face at nearly every IBJJF event and routinely wins his matches handily. Strauss, better known as "The Raspberry Ape," is no slouch either. When he isn't auditioning for Ninja Warrior or parodying salacious photos of female grapplers, he is training alongside Roger Gracie black belts. The heavier grappler in this match, he could present problems for Agazarm, but Agazarm's competition experience, speed, and explosiveness could nullify the Raspberry Ape's size advantage. Expect this match to be fast-paced and full of antics.
Vitor Ribeiro vs Daisuke Nakamura (Gi Match)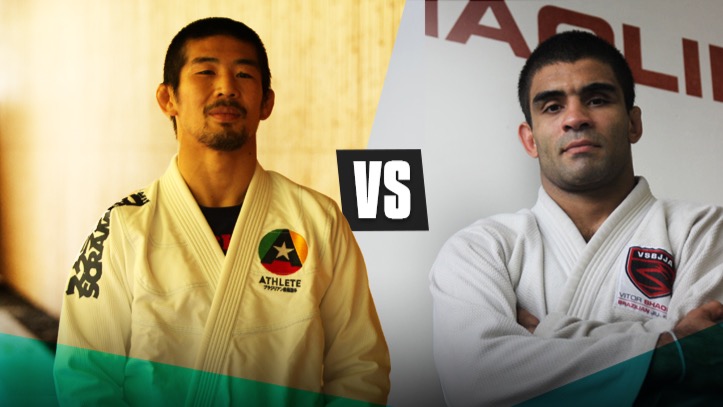 Ribeiro is a fighter to his core. He has achieved success on the mat and in the cage, fighting on some of the most prestigious stages that jiu-jitsu and mixed martial arts have to offer. At Polaris, he faces off against a fellow veteran fighter in Daisuke (watch Daisuke clip). Like Ribeiro, Daisuke began fighting professionally in the early 2000s and has had over 45 fights. As one of Japan's more prolific fighters, Daisuke is in a unique position to showcase Japanese grappling talent in a time where fighters from Asia are finding it increasingly difficult to capture international attention with organizations like Pride and Dream fading from memory. More than that, this match will be a battle between hearty masters of the sport with a wealth of tricks amassed over long careers.
Garry Tonon vs Imanari Masakazu (No-Gi Match)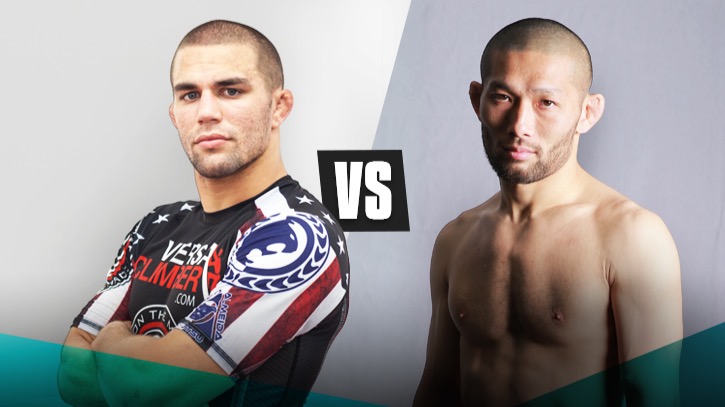 A battle-hardened 10th dan in leg locks faces off against a young and brash superstar. Whether he meant to or not, Tonon's unwavering commitment to finding the submission—even if it means dives and rolls—is in the spirit of Imanari's legendary legacy. Imanari was one of the first grapplers to turn heads in the grappling world with dynamic leg lock entries, spinning into heel hooks with seemingly super-human speed in MMA and grappling matches alike. Coming into this fight as the older fighter, Imanari is unlikely to be faster than Tonon, but his decades of leg lock knowledge, facing off against Tonon's athleticism and respectable submission credentials, make for a heck of a headline fight.
If you can't attend the event in person, there's good news. FloGrappling has launched to provide a new level of jiu-jitsu coverage featuring live streams of premier jiu-jitsu competitions around the globe, behind-the-scenes documentaries, technique videos with the top athletes in the sport and more. On September 12th, FloGrappling will live stream Polaris 2 from Cardiff, Wales. To watch every match live, you can sign up and become a FloPRO subscriber, which offers access to all FloGrappling live streams, as well as training videos, original content series and more. Check out FloGrappling.com for more details. You can also find a link to sign up at JiuJitsuMag.com.