Create a free account to unlock this article!
Get Started
Already a subscriber? Log In
TV presenter, chef, food lover, and Brazilian jiu-jitsu practitioner Anthony Bourdain has become BJJ's latest and most visible ambassador.
At 59 years old, Bourdain came to the game late in life but jumped onto the mat with a gusto and enthusiasm that outstrips men half his age.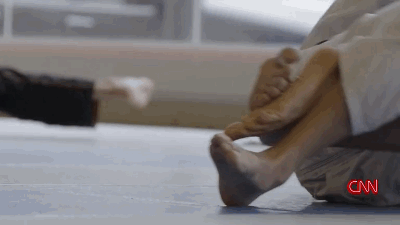 Bourdain loves jiu-jitsu so much that he dedicated half of an episode of his hit CNN series
Parts Unknown
, which reaches up to half a million viewers per episode, to showcasing the grappling art.
Training at the Renzo Gracie Academy in Manhattan, Bourdain is a fresh blue belt receiving the rank
just two months ago
from his coach Igor Gracie. He reportedly trains seven days a week when he's not travelling. When he is flying around the world shooting his
Parts Unknown
series, he makes a point of seeking out and dropping in at local gyms, an experience
he recently blogged about
.
Until I walk in the door, I have no idea what I'm going to face … Will the "facility" be an austere, Japanese style dojo, a freezing garage, an airless, 110 degree closet, a military base, a boxing ring? I have trained in all these places: Glasgow, Maui, Istanbul, Beirut, Budapest, Kuching, Kuala Lumpur, Okinawa, Marseille -- and all over the US.
During a recent visit to the San Francisco Bay Area to record the fourth episode of season six of the show, Bourdain visited the Ralph Gracie academy and trained with colorful personality Kurt Osiander, known for his ongoing 'Move of the Week' series on YouTube.
Bourdain even joined Osiander in demonstrating a technique, which you can see below.
Brazilian jiu-jitsu runs in the Bourdain family, with his wife Ottavia -- a purple belt in the art -- and their daughter all regulars on the mats at Renzo's gym. Ottavia is a teammate and training partner of no-gi standouts Garry Tonon and Eddie Cummings, and recently travelled to corner them on
Polaris Pro 2
in Cardiff, UK.
This is not the first time Bourdain has featured BJJ on a TV show, previously including it in a 2012 episode of his
No Reservations
series on Travel Channel when he visited Rio de Janeiro. In the episode, Ottavia was seen competing in a challenge match at the original Gracie Barra in Barra da Tijuca.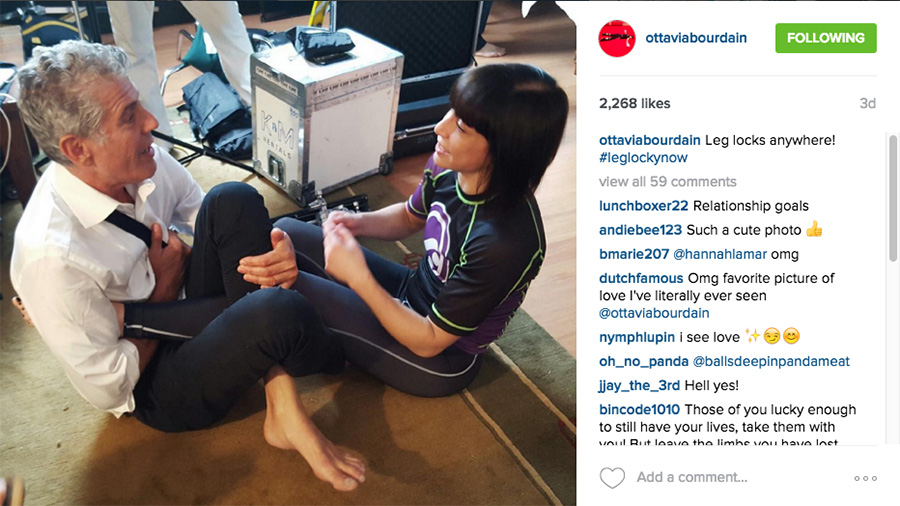 Thanks to Helen Cho for the banner image.