Respect Pro Jiu-Jitsu 3
Chemical Engineer & Jiu-Jitsu Black Belt Jared Dopp On How He Balances Life
Chemical Engineer & Jiu-Jitsu Black Belt Jared Dopp On How He Balances Life
Jiu-jitsu black belt and engineer Jared Dopp opens up about the difficulties of balancing his responsibilities both on and off the mat. Dopp will return to
May 17, 2016
by Hywel Teague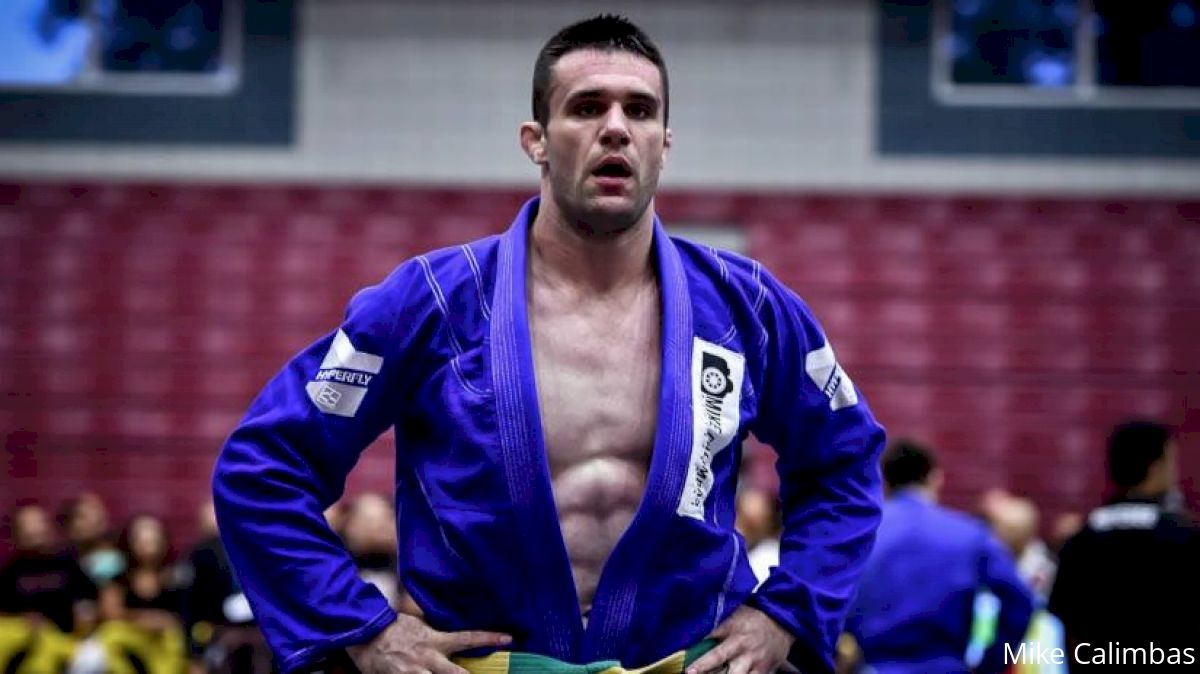 Jiu-jitsu black belt and engineer Jared Dopp opens up about the difficulties of balancing his responsibilities both on and off the mat. Dopp will return to action this weekend after a layoff these last months, competing on Respect Pro Jiu-Jitsu 3 (which you can watch live or on replay here on FloGrappling. We caught up with the Ribeiro Jiu-Jitsu team member to find out what he's been up to.
Jared, it's been a little while since we've seen you in action but you're back this weekend at Respect 3. What have you been up to?
I've been taking care of a separated rib ever since Pans. The recovery time took me out of a few tournaments but I was able to spend that extra time focusing on school and work.
You've got a superfight against the tough Ezra Lennon, how does your preparation for a match like this differ at all from training for a tournament?
I don't have to simulate the conditions of a tournament for a superfight. I know this is a seven-minute match and I know who it's against. This gives me the ability to tailor my training around Ezra's game. If this were a tournament, I would have to simulate five 10-minute rounds with no concentration on a particular opponent.
Be honest, how hard is it to balance training and competing with your studies? You must have time management down to a fine art.
It's not as hard as it is frustrating. It's tough for me to adhere to a specific schedule because things always pop up: homework, group project, student organization meetings, internship, tournaments, etc. It actually became necessary for me to be more flexible with my time.
Sometimes I couldn't get my strength and conditioning in until 10 at night because I had school, or work-related things I needed to do. I would usually train jiu-jitsu on Tuesdays and Saturdays, but sometimes I had to come in on a Monday or a Wednesday instead of Tuesday. It really came down to being adaptable and being able to function without much sleep. Although I will admit that this past year has been much easier on me in terms of homework assignments.
How much longer do you have before you graduate, and what's the plan after that? Are you going to have to step back from competing so much?
I actually just graduated from the University of Oklahoma on Saturday, May 14. My current plans are to attend graduate school in chemical engineering at Iowa State University. I'll be moving to Ames, IA sometime in August and I'm not really sure how that will affect my ability to compete. Graduate school is much less of a grind than undergraduate, but each person is required to conduct a high level of research. I'm hoping I won't have to step back much, if at all.
Watch Jared Dopp in action this weekend on Respect Pro 3, LIVE or on relay here on FloGrappling