2016 IBJJF World Jiu-Jitsu Championship
Tayane Porfirio Promoted To Black Belt At IBJJF 2016 Worlds
Tayane Porfirio Promoted To Black Belt At IBJJF 2016 Worlds
Tayane Porfirio received her black belt at the IBJJF 2016 World Jiu-Jitsu Championships after winning gold once again. The Alliance super heavyweight champi
Jun 5, 2016
by Hywel Teague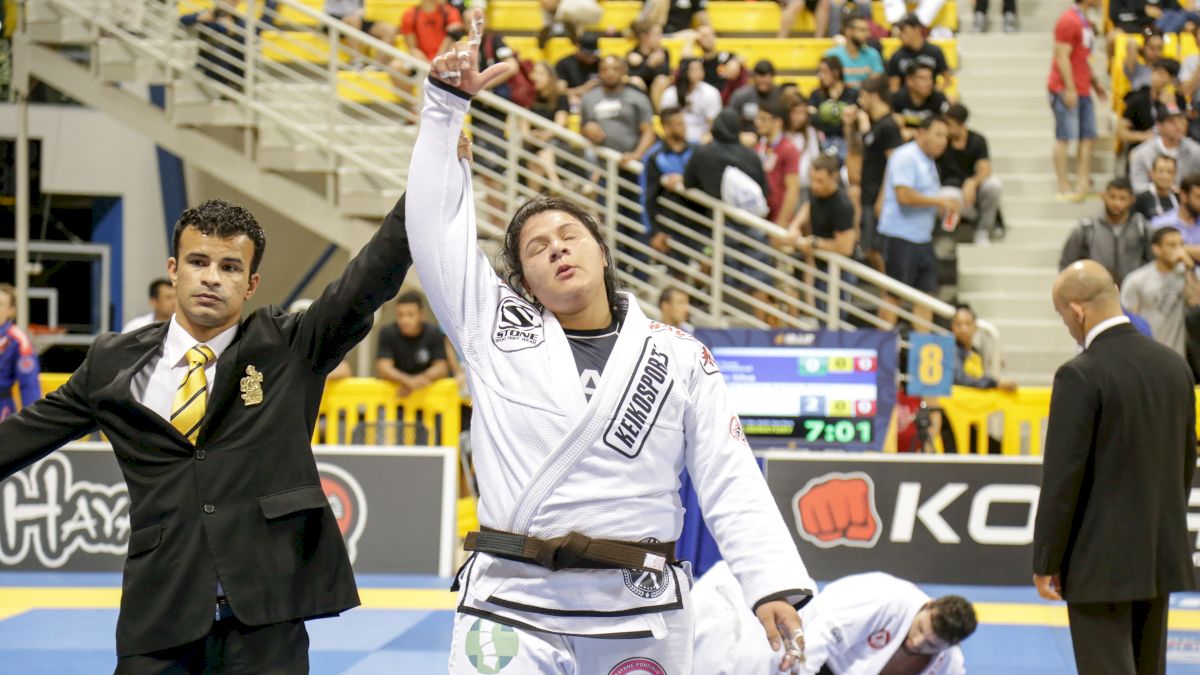 Tayane Porfirio received her black belt at the IBJJF 2016 World Jiu-Jitsu Championships after winning gold once again. The Alliance super heavyweight champion posted this lovely eulogy on her Instagram account.

Exact five years and five months of jiu-jitsu. I remember perfectly the first day in which I went tot the gym, they didn't have a gi for me! Haha, I managed to get a loose gi to train in and so I began. I said to the teacher that I wanted to loose weight, and so I went, until Children's Day 2011 when I was promoted to blue belt. It was a special moment for me, I had never felt anything so magical, the perfect realization of something inside me.

Time passed and I switched gyms and continued in search of my dreams, until January 17, 2013 when I won my first trials for Abu Dhabi.

I thought, "Man I'm going to travel, I can't believe it, I will get my passport". I finally went on an airplane for the first time, a simple 14 hour direct flight! Time passed, on December 8, 2014 I was promoted to purple belt.

In my head, I thought "Man, I'm a purple belt!" and I continued on my journey, dedicated myself to training, until because of some issues I moved gyms once again and joined one of the best teams in the world – Alliance.

After this I began to know the world, I met the best teacher in the world, not only my teacher, but almost a father to me.

And so he was my passport to the world, he helped and still helps me, until he told me "I'm going to make you a world champion, not just for me, but because of your force of will".

On May 29, 2015 I became jiu-jitsu world champion, and with this victory came the brown belt I desired so much.

And so I went on, believing in my dreams and today – June 4, 2016 – I conquered my biggest dream, the back belt I waited for, that I was dreaming to receive from his hands. Sincerely, if it's a dream I don't want to wake up.

Thank you Alexandre Paiva for being my teacher and a father, not forgetting Dani, for always motivating me. Thanks!