2016 IBJJF World Jiu-Jitsu Championship
Non-Brazilians Challenge World Championships Finals Matches
Non-Brazilians Challenge World Championships Finals Matches
Taking a look at the list of finals from yesterday's black belt divisions at the world championships, and there was no shortage of non-Brazilians talent in
Jun 6, 2016
by Hywel Teague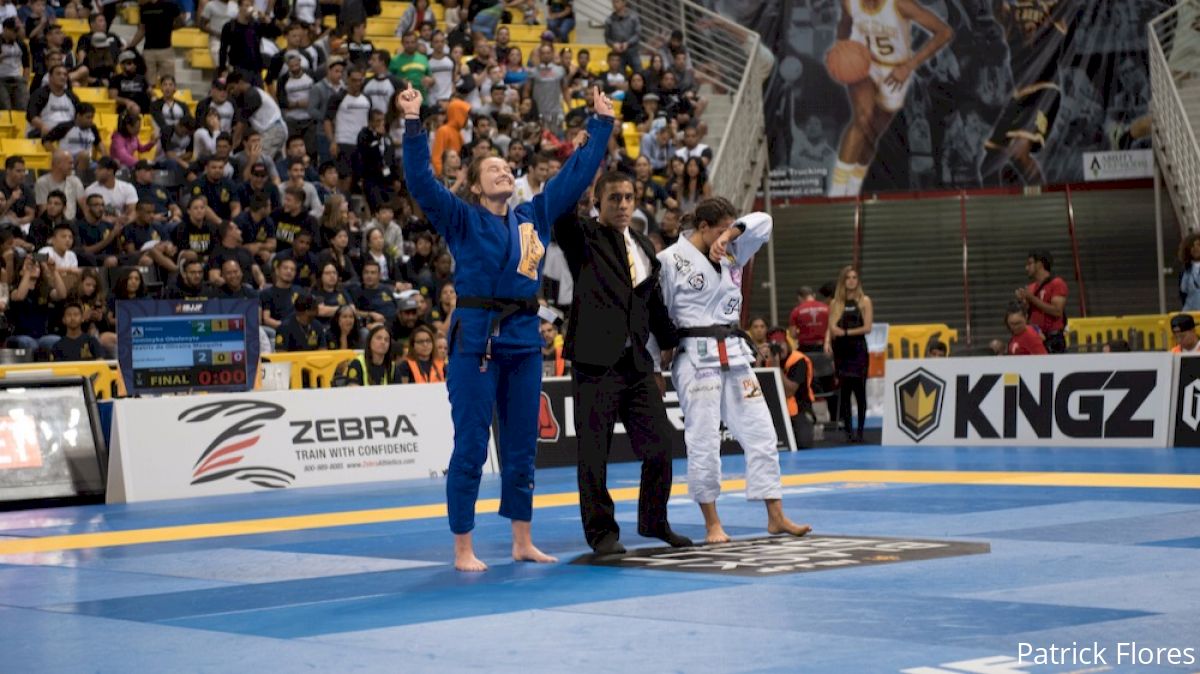 Taking a look at the list of finals from yesterday's black belt divisions at the world championships, and there was no shortage of non-Brazilians talent in the Brazilian-dominated sport.
No less than 5 finals saw American competitors in action, although the best they managed was a silver.
The American jiu-jitsu competitors in action were:
Kristina Barlaan vs Gezary Matuda – light featherweight

Sarah Black vs Beatriz Mesquita – lightweight

Sijara Eubanks vs Andresa Correa – medium heavyweight

Edwin Najmi vs Lucas Lepri – lightweight

Marcus Buchecha Almeida vs James Puopolo – ultra heavyweight

Honorable mentions go to a number of international grapplers, who netted a total of 3 golds and 3 silvers:
Rikako Yuasa of Japan who beat Outi Järvilehto of Finland in the female rooster weight final

Alison Tremblay of Canada who challenged but lost to Fernanda Mazzelli in the women's heavyweight final

Dominyka Obelenyte, who beat Venla Luukkonen in the super heavyweight final and Beatriz Mesquita in the absolute final.

Watch all of the finals matches here