2016 IBJJF World Jiu-Jitsu Championship
Meet The Brand New Wave of Black Belt Women Competitors From Brazil
Meet The Brand New Wave of Black Belt Women Competitors From Brazil
Remember our article talking about Brazilian brown belt women to watch at Worlds? Well, a few of the ones we profiled just got promoted on the podium, meani
Jun 9, 2016
by Hywel Teague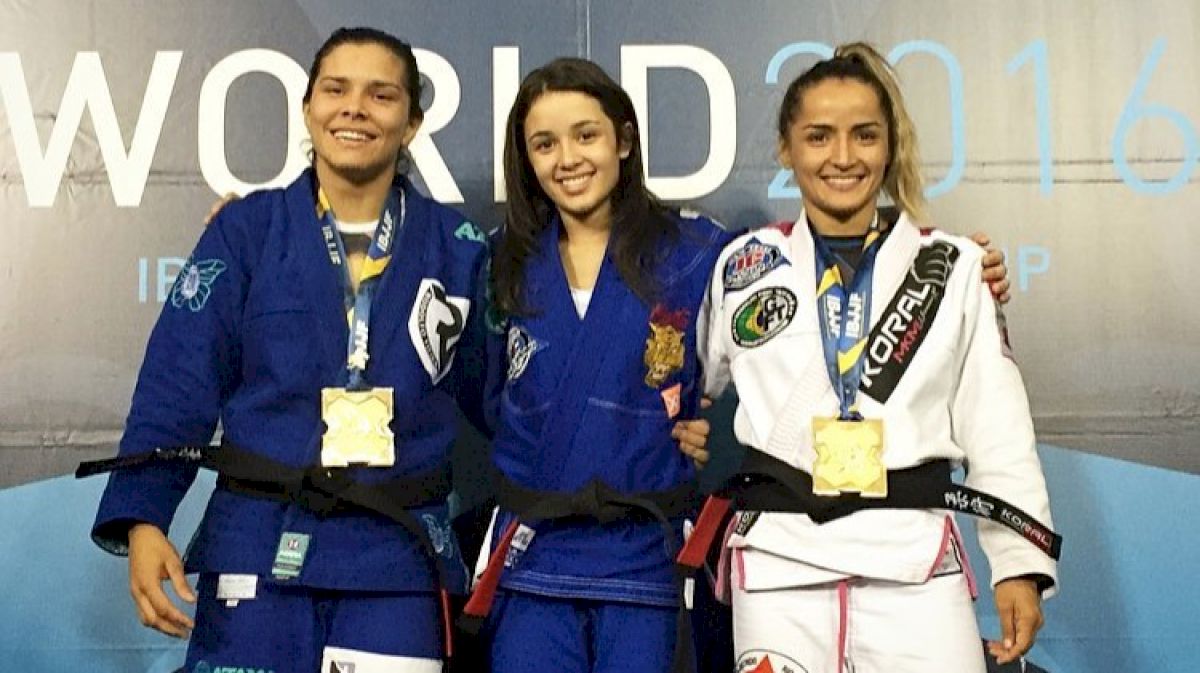 Remember our article talking about Brazilian brown belt women to watch at Worlds? Well, a few of the ones we profiled just got promoted on the podium, meaning the black belt division just got an injection of new talent!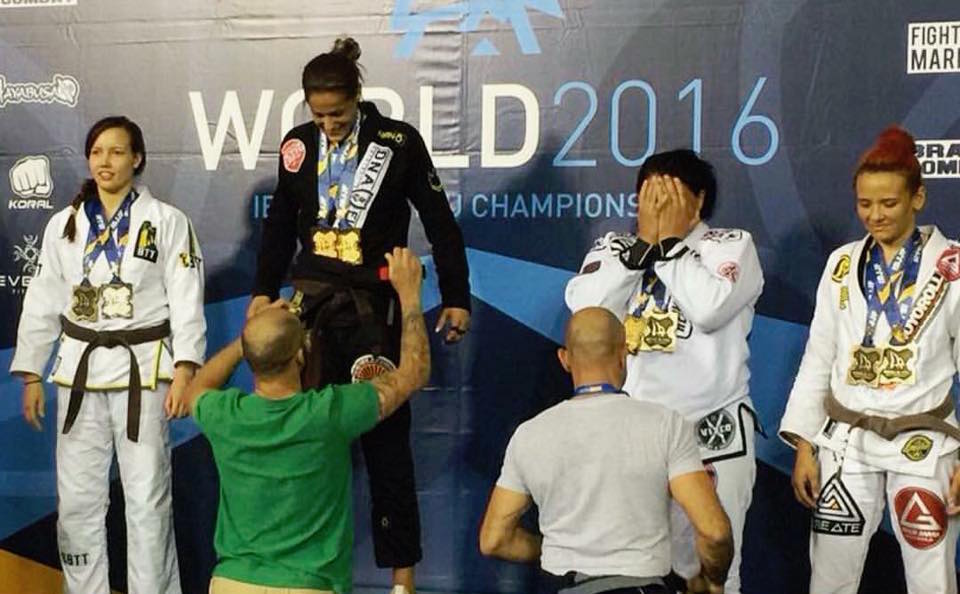 Here's some info about the five NEW Brazilian female black belts!

Nathiely Jesus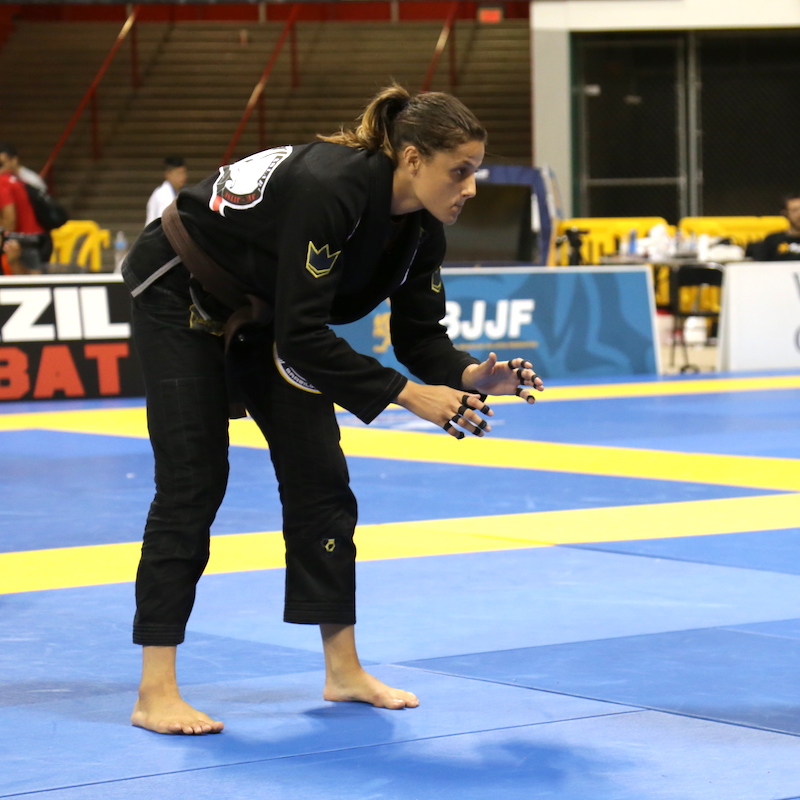 View Profile
Age:
21
From:
Itabira, Sao Paulo
Team:
PSLPB Cicero Costha
Coach:
Cicero Costha
What you need to know:
Double gold medal winner at Worlds 2016. she won both the brown belt medium heavyweight and absolute categories. She goes by the name Nathiely Karoline, is about 5'10" and knows how to use her long legs to her advantage. She trains at the gym that produced the Miyao brothers and many other great grapplers, so she has no shortage of tough training partners.
______
Tayane Porifirio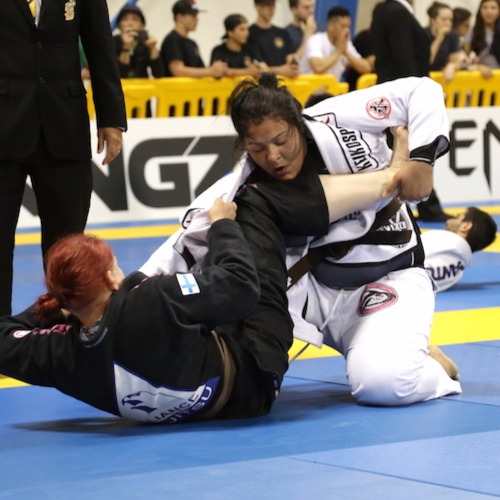 View Profile
Age:
21
From:
Rio de Janeiro
Team:
Alliance Rio de Janeiro
Coach:
Alexandre 'Gigi' Paiva
What you need to know:
Tayane's big so yes, it's very easy to make comparisons with that other great super heavyweight Alliance team member Gabi Garcia, but Tayane is even more aggressive and has no problem playing off her back, often pulling guard and using a lasso hook to sweep opponents. She won Worlds in 2015 at purple belt and got her brown belt on the podium. The back belt came almost exactly one year later following a gold in her weight class and a bronze in the absolute.
______
Talita Alencar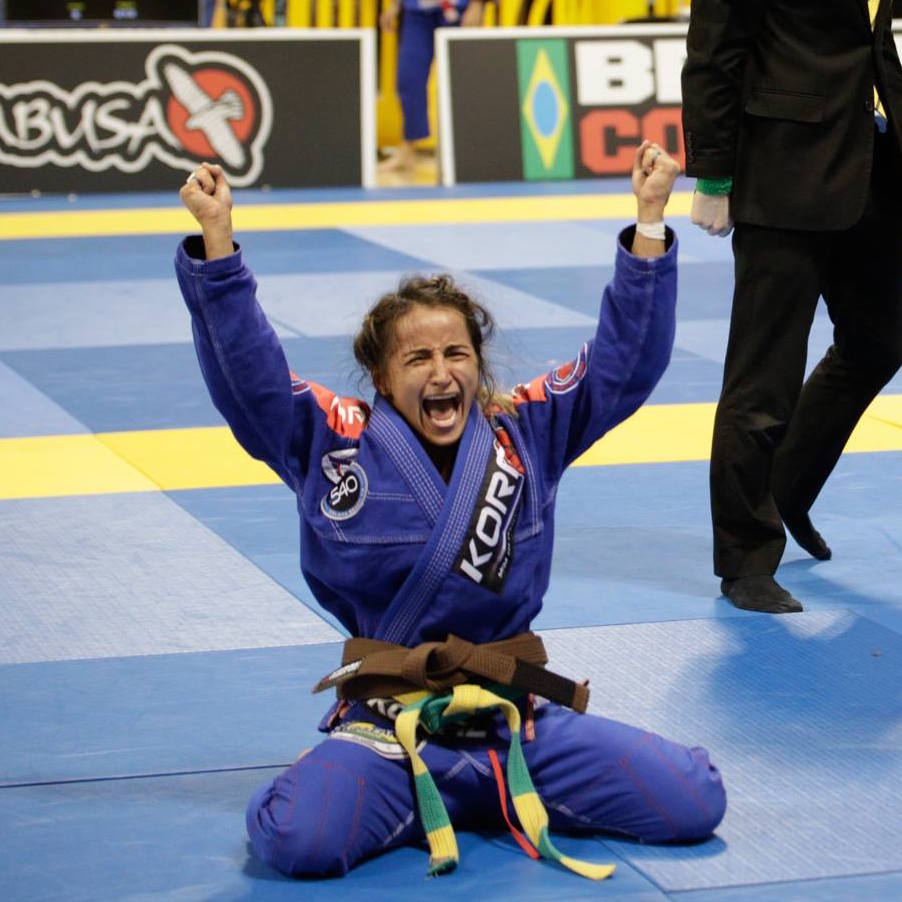 View Profile
Age:
25
From:
Fortaleza
Team:
GF Team
Coaches:
Julio Cesar and Theodoro Canal
What you need to know:
Talita is practically fearless, a little honey badger who is aggressive regardless of who she goes up against. She fights going forward, loves to pass guard, and is just as good (if not a bit better) no-gi as she is in the gi. She's also something of a gypsy, always traveling the world and moving from place to place, although she proudly represents the GF Team flag wherever she goes.
______
Ana Carolina Vieira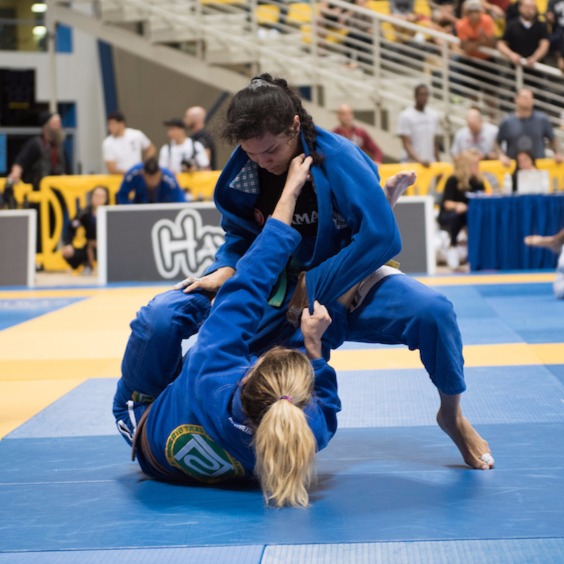 View Profile
Age:
22
From:
Rio de Janeiro
Team:
GF Team
Coach:
Julio Cesar
What you need to know:
If the name seems familiar it's because she's the younger sister of Rodolfo Vieira.
Just like her big bro, she's focussed and aggressive on the mat and has that typical GF Team aggressive style. Her nickname is 'Baby'.
______
Thamires Aquino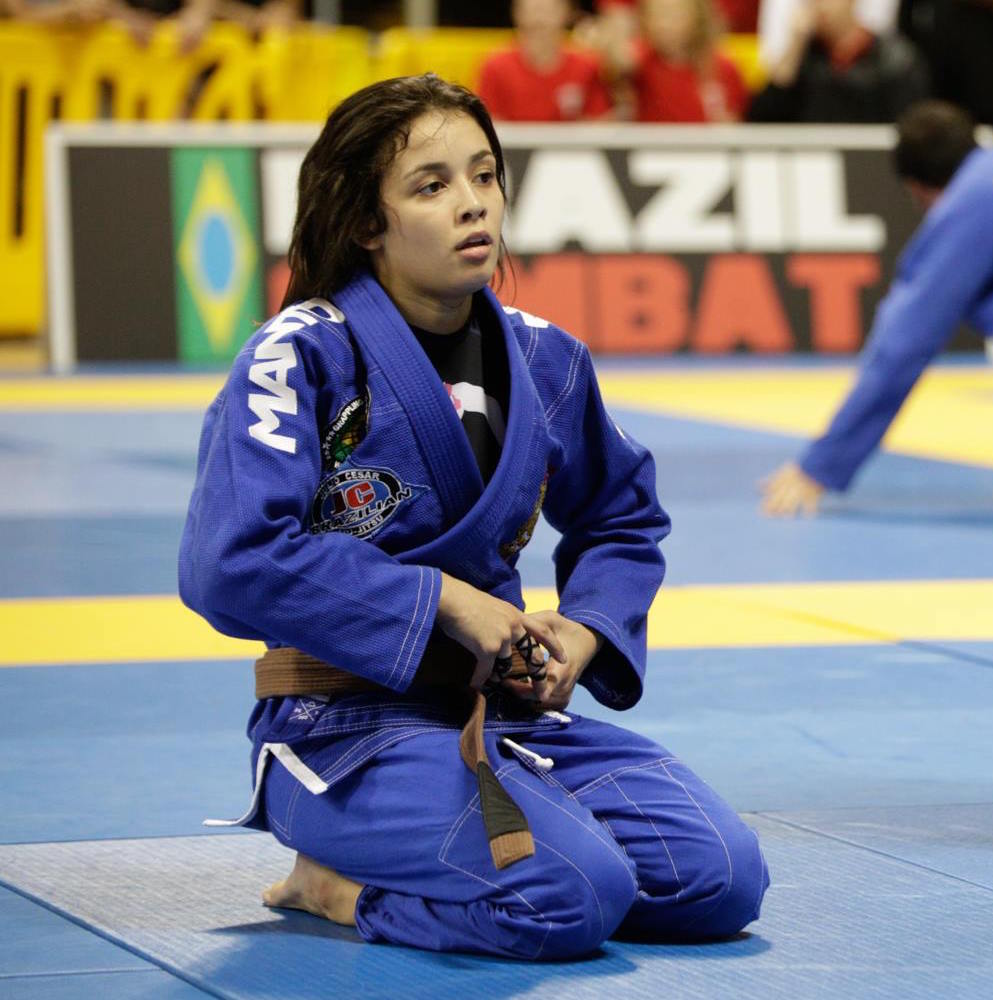 View Profile
Age:
21
From:
Sao Paulo
Team:
GF Team
Coach:
Julio Cesar
What you need to know:
Thamires won Worlds at purple belt in 2015 and got silver in 2016, so moved up through the ranks very quickly. A very technical guard player with a flexible and dangerous spider guard, Aquino is a transplant from Sao Paulo to GF Team and joined the Rio team about a year ago. She also has a mean toehold.