Jiu-Jitsu Black Belt Dillon Danis Training With UFC Star Conor McGregor
Jiu-Jitsu Black Belt Dillon Danis Training With UFC Star Conor McGregor
Jiu-jitsu black belt Dillon Danis is training with UFC star Conor McGregor in Dublin ahead of the Irishman's rematch with Nate Diaz. Danis, who is 22 years
Jun 13, 2016
by Hywel Teague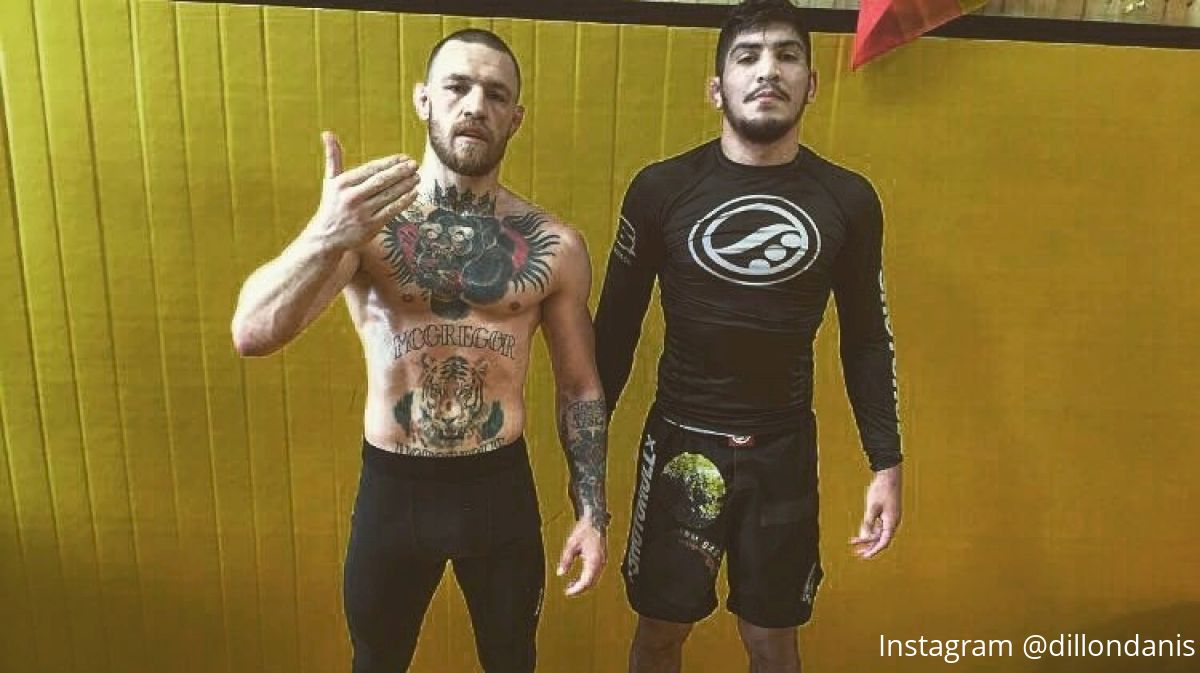 Jiu-jitsu black belt
Dillon Danis
is training with UFC star Conor McGregor in Dublin ahead of the Irishman's rematch with Nate Diaz.
Danis, who is 22 years old and hails from New Jersey, is a jiu-jitsu black belt under the great Marcelo Garcia and trains under the 5-time IBJJF World champion and 4-time ADCC champion in Manhattan, New York.
In a series of Instagram posts from Danis and McGregor's coach John Kavanagh, the UFC star is pictured alongside the young jiu-jitsu competitor on the distinctive yellow mats of the SBG Ireland gym in Dublin.
When reached for comment by FloGrappling, Danis explained:
We've been in contact for a while and the time was just right. He's one of my idols and you don't pass up opportunities like this. He has one of the greatest minds and skillsets ever in the sport.
Danis expects to stay for a few weeks to help prepare McGregor for his rematch with Nate Diaz at UFC 202, scheduled for August 20, 2016 in Las Vegas.
Later, Danis will travel to Argentina to compete in the
Copa Podio Middleweight Grand Prix
, scheduled for July 9 in Buenos Aires.
Grappling master class at @SBG_Ireland tonight with the phenomenal @dillondanis some serious details! pic.twitter.com/0R8H6O84Iv

— Coach Kavanagh (@John_Kavanagh) June 13, 2016


Watch Dillon Danis train wrestling



Free Match – Dillon Danis vs Patrick Gaudio, Copa Podio 2016 Lightweight Grand Prix