Fight to Win Pro 7
Fight To Win Pro 7 Results: Lovato, Marshall, Combs victorious
Fight To Win Pro 7 Results: Lovato, Marshall, Combs victorious
Fight To Win Pro 7 went down last night in Denver, Colorado and here are the results. There was plenty of great jiu-jitsu on display, ranging from teens mat
Jul 16, 2016
by Hywel Teague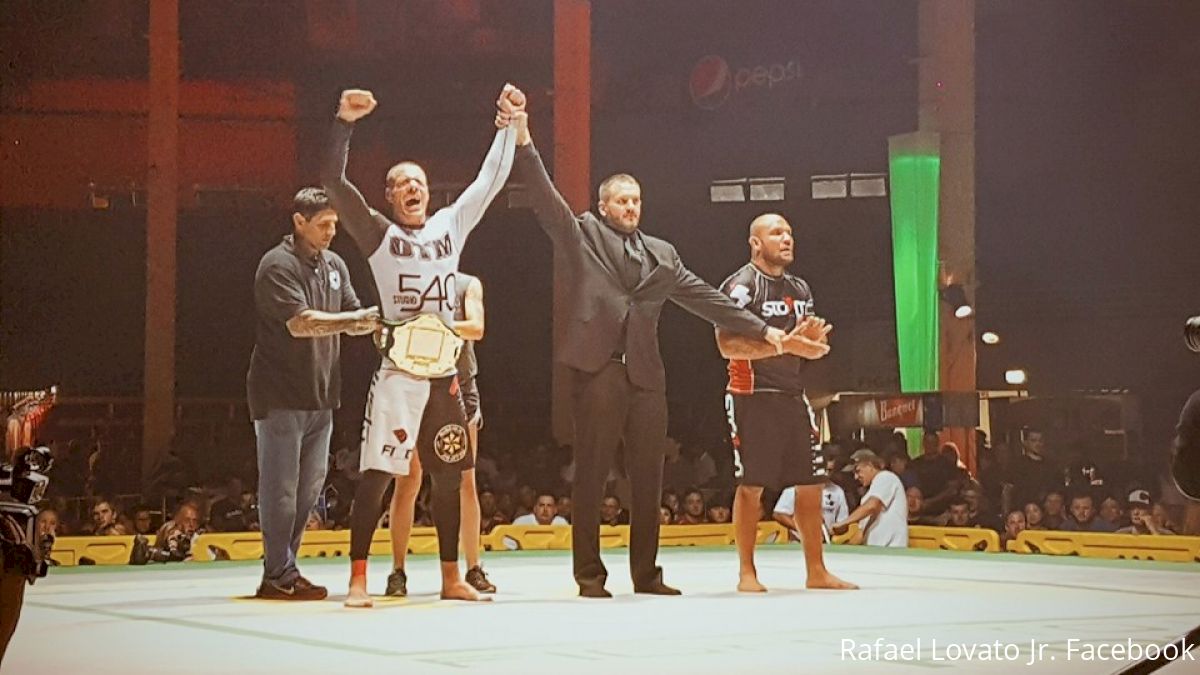 Fight To Win Pro 7 went down last night in Denver, Colorado and here are the results.
There was plenty of great jiu-jitsu on display, ranging from teens matches right through to the
no-gi light heavyweight title fight
in the main event.
A total of $32,032 was paid out in in salaries and bonuses.
The next
Fight To Win Pro
event is in San Francisco on July 23. Watch it exclusively here on FloGrappling.
Light Heavyweight No-Gi title

Rafael Lovato Jr
. defeats
Roberto Cyborg Abreu
by decision
Black Belt Results
Eliot Marshall defeats Warren Brooks by decision
John Combs
defeats Hayward Charles by guillotine
Nick Maez defeats Todd Kornfield by decision
Philip Miller defeats Sean Stewart by decision
Grant Gaither defeats Andy Smith by darce choke
Scott Miller defeats Alvin Robinson by decision
Brown Belt Results
Indiana Danahue defeats Gilbert Smith by decision
Bruce Bugbee defeats Phil Lietz by heel hook
Vanessa Wexler defats Karen Kovach by armbar
Jeremy Hastings defeats Nick Laney by calf slicer
Mike Martin defeats Jimmy Maldonado by decision
Purple Belt Results
Ryan Martinez defats Jose Martinez by decision
Derek Alumbaugh defeats Casey Pratt by armbar
Brock Combs defeats Joseph Mackinnon by decision
Nicholas Birgel defeats Jarred Mercado by decision
Jimmy Grissam defeats Esmelin Espinal by decision
Daymar Ortiz defeats Matt Sierra by submission
Sean P. Speer defeats Ian McGonigle by submission
DC Hazen Defeats Joseph Clark by submission
Mike Terpstra defeats Carlos Hernandez by decision
Teens Results
Nicole Evangelista defeats Alex My Nguyen by decision
Nick Gamez-Ramos defeats Eli Dexter by decision
Eric Sainz defeats Bill Thomas by decision
Emma Sojo defats Jaidyn Mueller by split decision
Eddye Aguirre Banuelos defeats Briaden Holmes by armbar
Wilson Sojo defats Kiadon Sullivan by decision
New to FloGrappling? Watch our original documentaries on jiu-jitsu stars like Mackenzie Dern, Romulo Barral, Cyborg Abreu, Caio Terra, Andre Galvao, and more.