Tammi and Mikey Musumeci Leave Atos / Art of Jiu-Jitsu, Join Caio Terra
Tammi and Mikey Musumeci Leave Atos / Art of Jiu-Jitsu, Join Caio Terra
Black belt standouts Tammi and Mikey Musumeci announced last night they are joining the Caio Terra Association. The news broke during a Facebook live Q&A ho
Jul 22, 2016
by Hywel Teague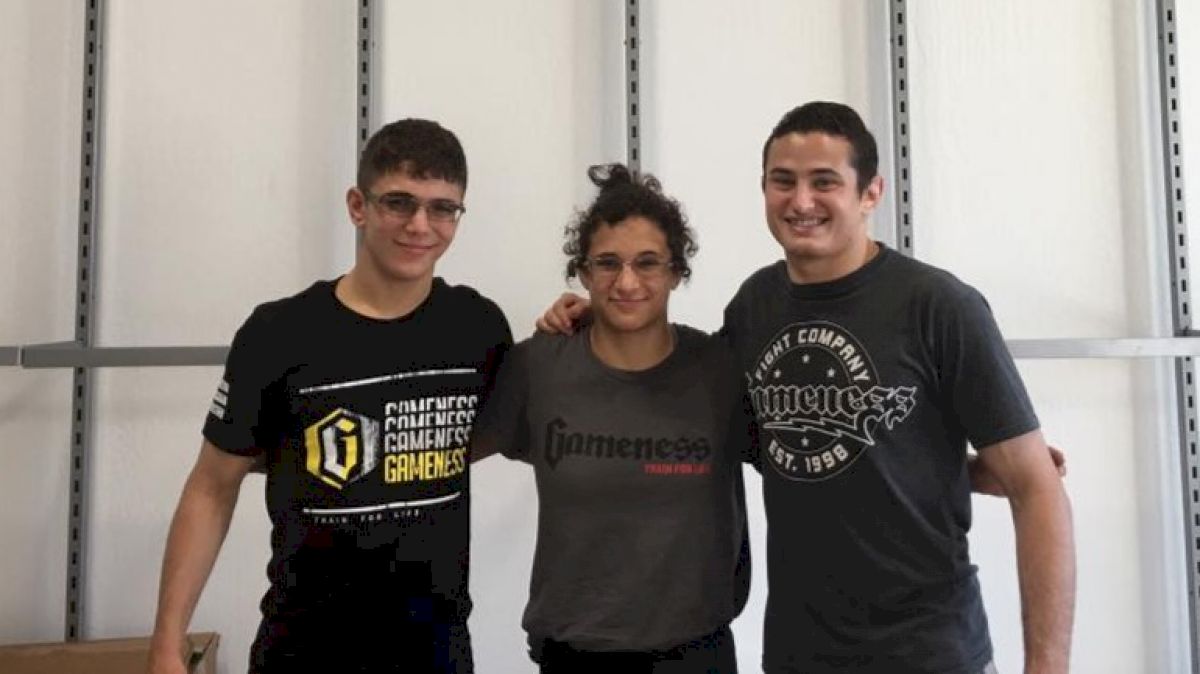 Black belt standouts
Tammi
and
Mikey
Musumeci announced last night they are joining the
Caio Terra
Association.
The news broke during a
Facebook live Q&A
hosted on the 10-time world champion's (eight no-gi, two gi) page.
Formerly with American Top Team and later Atos / Art of Jiu-Jitsu, the Musumeci siblings are highly successful black belt technicians with an array of titles on their resume, including:
Tammi
--
see profile
• Two-time world no-gi champion (2013, 2015)
• 2014 Pan champion
Mikey
--
see profile
• 2016 Pan black belt champion (first year as black belt)
• Won IBJJF Worlds at blue, purple, and brown in consecutive years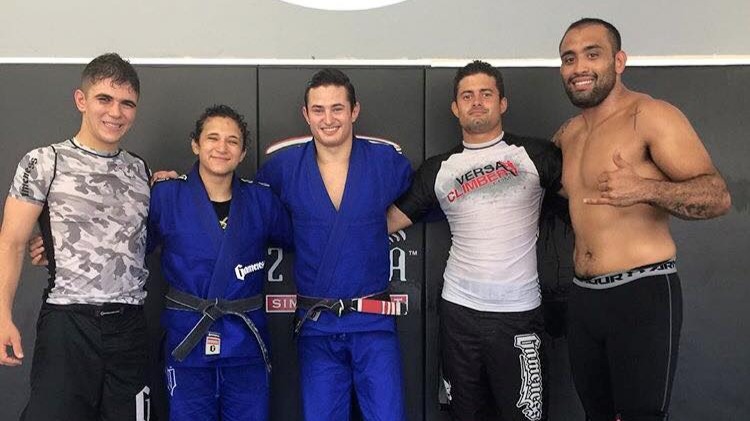 L-R: Mikey, Tammi, Caio Terra, Kim Terra, Yuri Simoes
Originally hailing from New Jersey, Tammi and Mikey also lived in Florida before moving to Henderson, Nevada, with their family.
Tammi will start law school next year, and Mikey is majoring in business with the goal of eventually going into law. They will continue their studies while training in Nevada.
In an exclusive statement to FloGrappling, the siblings explained their reasons for switching banners.
Change is always a strange and hard experience no matter the situation. We have changed teams in the past, but we plan on this being the last time that we change teams.

In our individual situation, deciding to change teams was more of a personal decision based on choosing a team that we felt most comfortable and relatable with.

We have known Caio Terra and his team for a while now and feel that we are most similar in our beliefs, personality, intentions, and goals. We just feel that it is a good fit for us as athletes and people.

We have nothing against any other teams and did not leave any other teams for any specific reason. We really appreciate all that they have done for us and really like them as people and want to continue to be friends with all of them. We just feel that CTA is the right team at this time.

We have recently moved to Henderson, Nevada, which is a suburb of Las Vegas, with our family. We will continue to train and live there while splitting our time also at CTA for training camps and other training endeavors. We feel that this is the best decision for our individual goals and look forward to the future.
New to FloGrappling? Watch our original documentaries on jiu-jitsu stars like Mackenzie Dern, Garry Tonon, Caio Terra, Eddie Bravo, Andre Galvao, and more.