FloGrappling caught up with Olympic silver medalist Travis Stevens in Las Vegas while attending the IBJJF 2016 World Masters tournament. Stevens' run through the field in Rio was largely attributed to his expertise with newaza (ground) techniques.

As he explained, the decision to focus on newaza began when competing on the world circuit.

"When we go to training camps, they're always like 'we're going to do three rounds of five minutes of newaza and then we're going to do eight rounds of five minutes standing, broken into two groups.' That would be a normal training session," he said.

"But then we'd look around the room and all the 1-10 [ranked athletes] are sitting out of the newaza or when they're doing it, they're like 'oh yeah, he pinned me or whatever' or 'oh he did this' -- half-assing it."

That lackadaisical approach to groundwork set Stevens up for success in Rio. At the highest levels of judo, most competitors are skilled at maintaining a strong base so as to avoid being taken off their feet.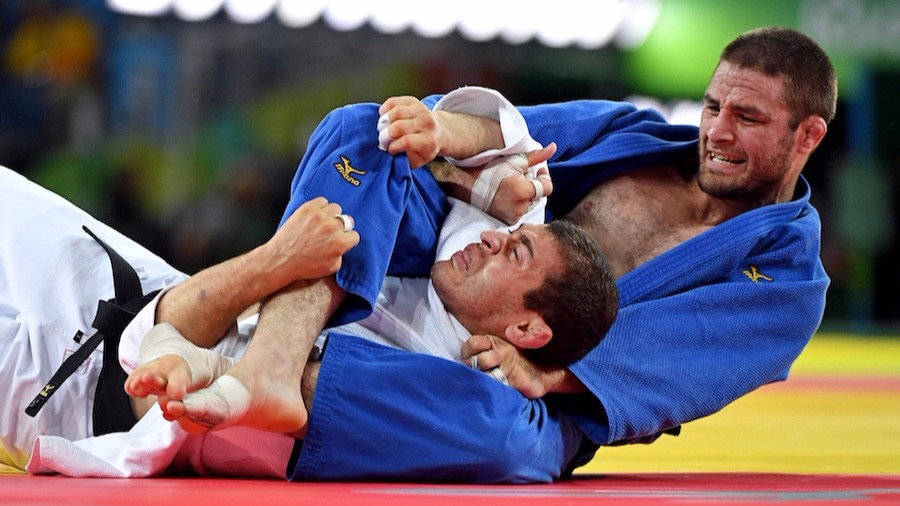 Photo by John David Mercer-USA TODAY Sports

However, if they do score on a throw, most judokas will either look to ride out the clock or stand back up to look for another throw due to a lack of newaza knowledge.

"And we took that as a sign of if you're not going to train it and you're already struggling to beat me on my feet, I'm going to f***ing become an expert at it. And I'm going to drill it and drill it and drill it. I'm going to break you mentally."



If they're fearing what's going to happen on the ground, they're going to be hesitant on their feet to score. If I'm comfortable on the ground, I can almost drill and train in these situations going live.
That approach led to a run in Rio that included an ippon, pin, and choke. Stevens recognized a hole in his opponents' judo game and made sure to focus on that aspect in every single one of his matches.
By turning their weakness into his strength, Stevens dominated a field and became the second American man ever to take home silver in judo at the Olympic games.
I can recover at that pace when they're almost in panic mode. When they're in panic mode, they're breathing too hard, they're not resting. They gotta get back up cause their throws aren't as strong cause they're breathing too heavy.

It was a great way to break everyone.
Watch the entire Travis Stevens interview here:
[facebook url="https://www.facebook.com/FloGrappling/videos/1445579885455751/"]
Direct Link