Gracie Adventure Camp
Gracie Adventure Camp Review: Jiu-Jitsu Paradise
Gracie Adventure Camp Review: Jiu-Jitsu Paradise
Five members of the famous fighting family invited students to the Gracie Adventure Camp for a jiu-jitsu experience unlike any other.
Oct 11, 2016
by Hywel Teague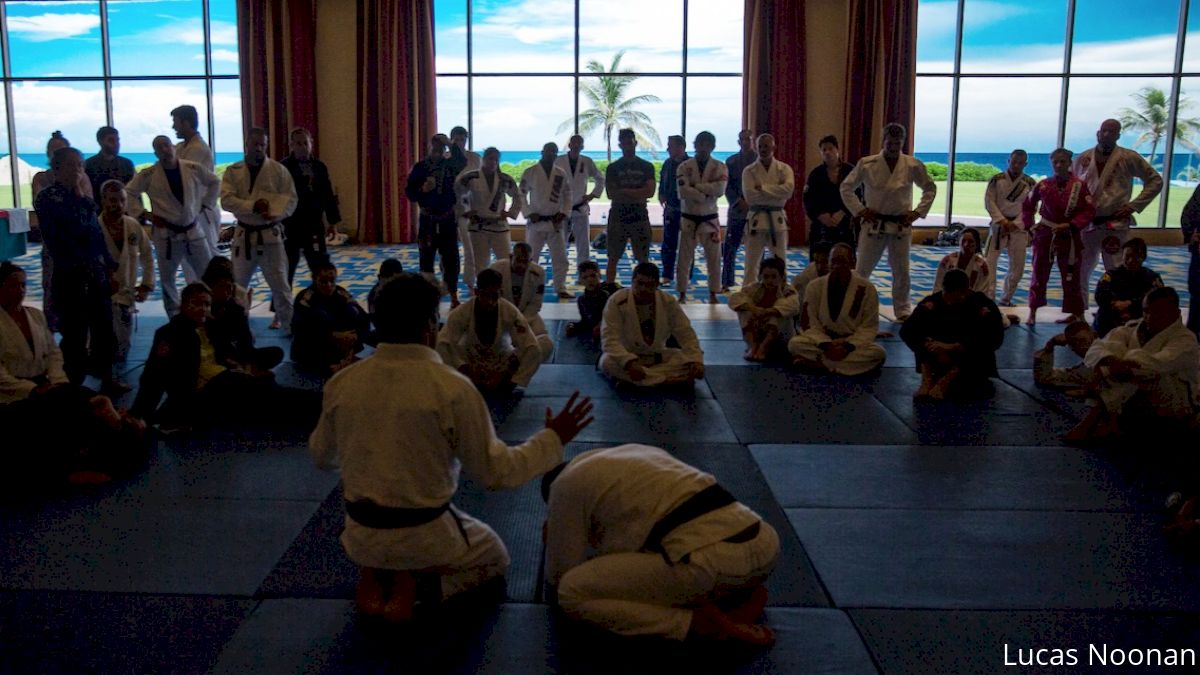 The Gracie Family's place in jiu-jitsu is irrefutable. Responsible for the growth of jiu-jitsu into the global martial art and sport we enjoy, they continue to spearhead its global development via teaching and training others in gyms around the world.
Five members of the famous fighting family invited students to the Gracie Adventure Camp for a jiu-jitsu experience unlike any other. Hosted in a five-star, all-inclusive resort in Cancun, Mexico, the five-day camp offered the chance to learn from and train with
Roger
,
Rolles
,
Igor
,
Gregor
, and Kayron Gracie.
FloGrappling was invited to cover the event. Full disclosure: we paid our travel to the event but were provided with accommodation at the hotel. We agreed to help promote the camp in exchange for recording technique videos from the daily lessons.
All photos by Lucas Noonan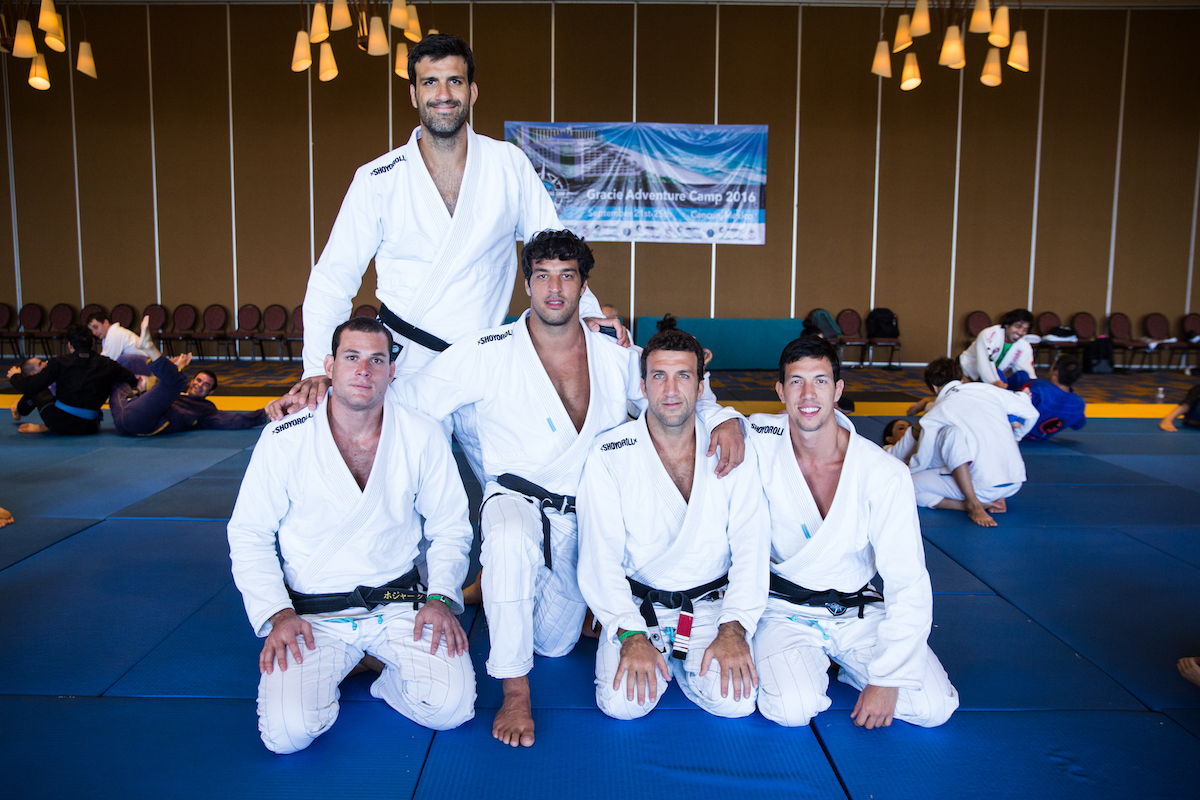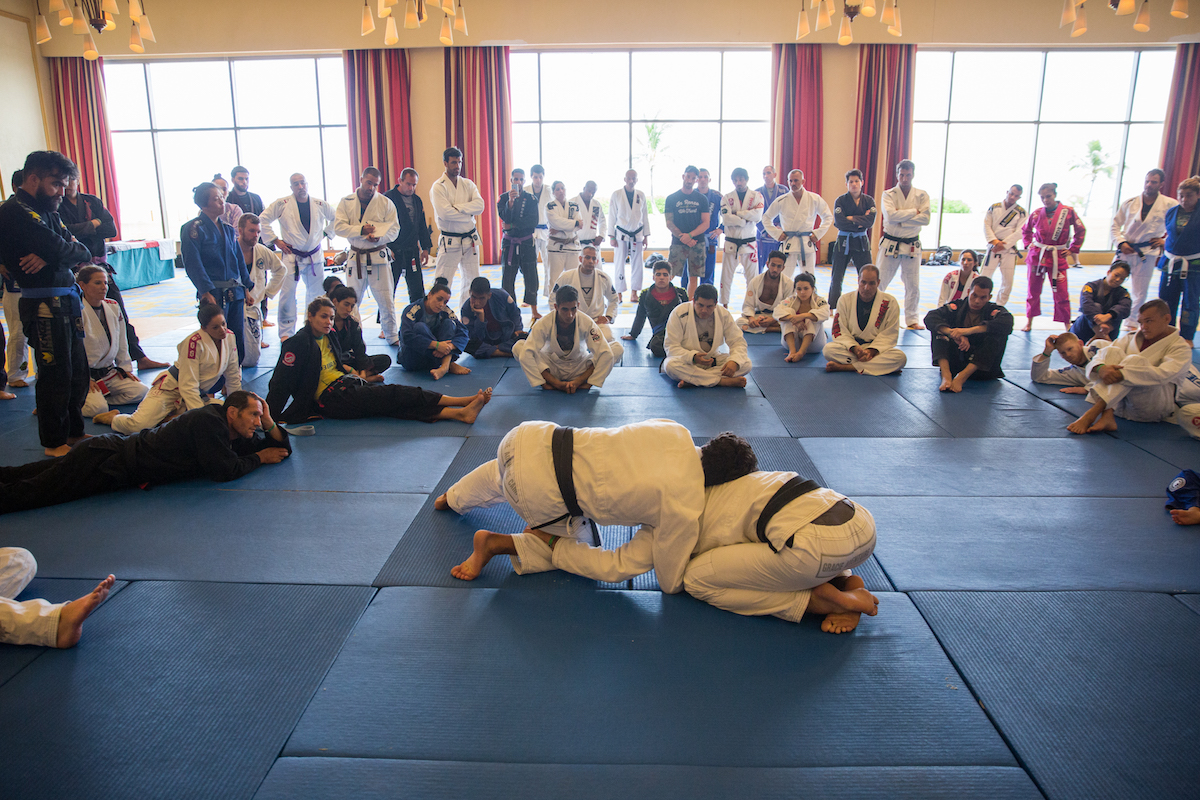 Overview

Cancun, Mexico is a popular vacation destination with cheap flights and a host of high-end accommodations. The camp took place in the Iberostar, a beachfront hotel and resort where all amenities and entertainment were included. Training took place in a large matted ballroom with stunning ocean views, just a few seconds' walk from the hotel rooms.
Training took place every morning at 10 and evening at 6. Each day focused on a different position (e.g. close guard, back attacks, etc) with the Gracies rotating teaching duties between them. One would lead, then the others would follow and build upon the earlier technique or position shown.
Attendees came from all over the United States and Canada, although there were more than a few locals there, too. The majority of people came from the Renzo Gracie network of gyms, although not exclusively. There were students from the Gracie Academy in Torrance, California, others from Gracie Humaita in Arizona, and more. There were around 70 people at the camp, with an even mix of every belt color from white to black. Solo travelers, families, and groups of friends compromised an eclectic group of passionate jiu-jitsu practitioners.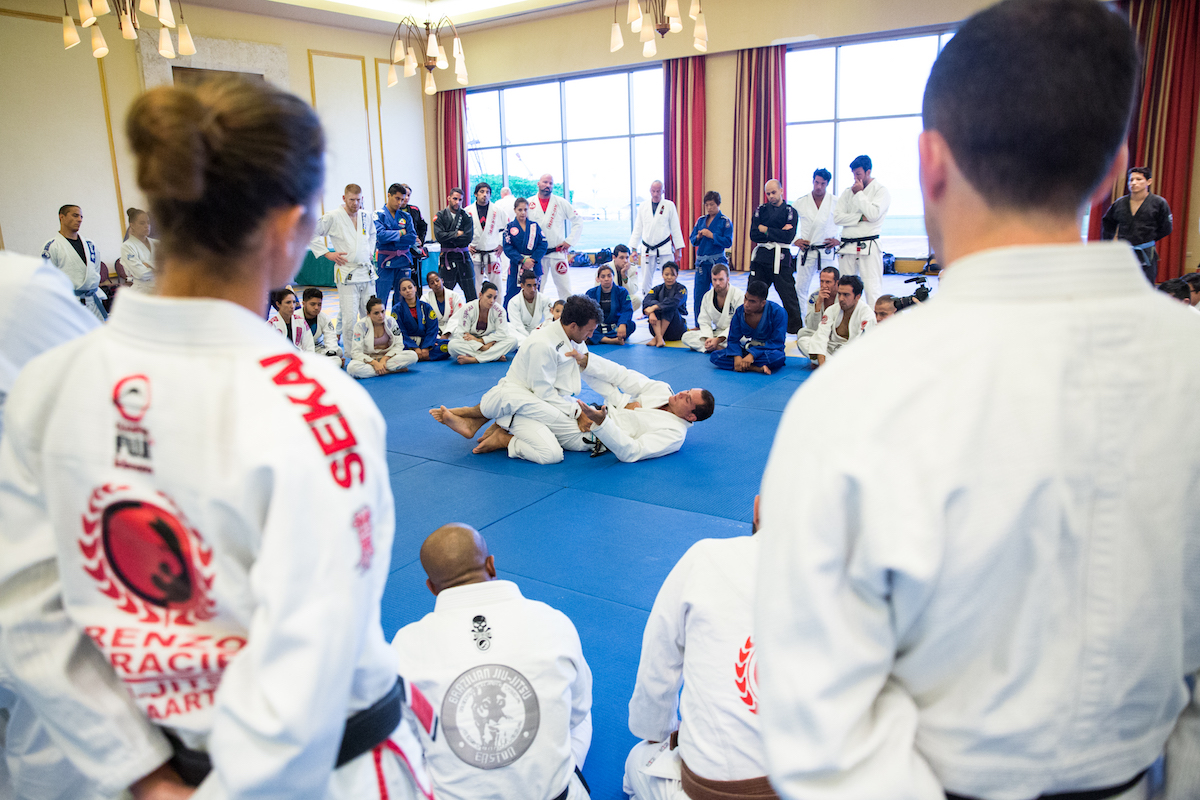 A Taste of World Class Jiu-Jitsu

As you'd expect in learning from five of the most respected and successful gym owners and teachers in the world, the jiu-jitsu was pretty incredible. From Roger's epic closed guard mini-seminar and Igor's dynamic spider guard, to Kayron's killer subs, Rolles's simple sweeps and Gregor's guard passing, there was no shortage of excellent techniques.
The quality of instruction was accessible, yet packed with detail. Black belts paid as much attention to the technique as white belts, and all of the moves were presented in a way that everyone could absorb the information.
As you'd expect, after each class people would roll. There was no pressure to do so, and people were left to train as much or as little as they felt comfortable.
Personally, one of the things I enjoyed most was the exchange of technique with my fellow training partners after rolling. Everybody was so willing to share their knowledge and explain the fine details of techniques they favored. Many times after tough rounds with one of the other black belts, I immediately ended up breaking down techniques I used while my partner did the same for my benefit.
In addition to the jiu-jitsu, there was a pool training session with black belt Karel "Silver Fox" Pravec and a bodyweight movement training class with Erik Owings, two highly regarded black belts from the Renzo Gracie network.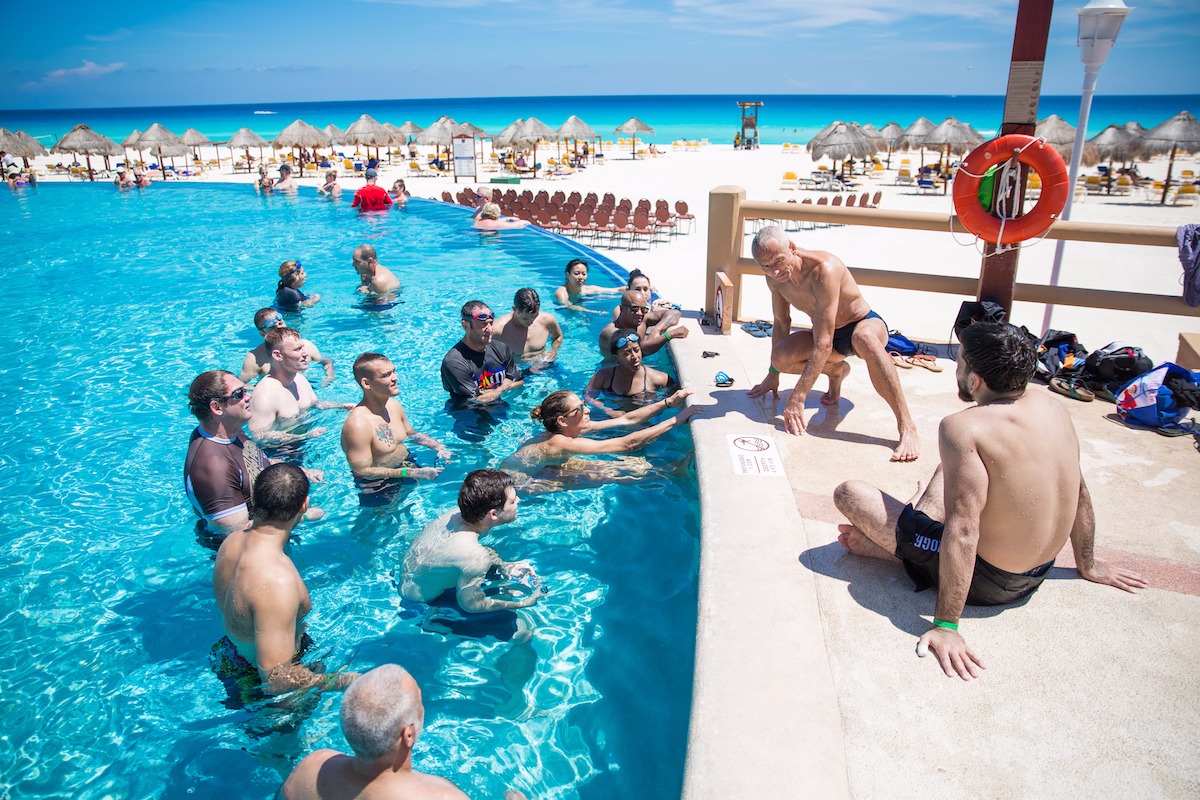 The Experience of Training Jiu-Jitsu at the Gracie Adventure Camp
Five days of incredible jiu-jitsu in an amazing location doesn't come with many downsides. As a seasoned traveler more used to hopping from city to city, I found the change of pace difficult to deal with and started getting cabin fever from being "stuck" in an all-inclusive luxury resort. It took me a while to calm down, relax, and enjoy the zero-stress lifestyle of wake up, train, eat, rest, train, and do it all over again the next day.
The other people on the camp had no problem enjoying the relaxed atmosphere and amazing weather, making the most of the poolside bar (and free drinks) and leisurely moving between afternoon volleyball games, swimming in the ocean, or just sunbathing with a good book.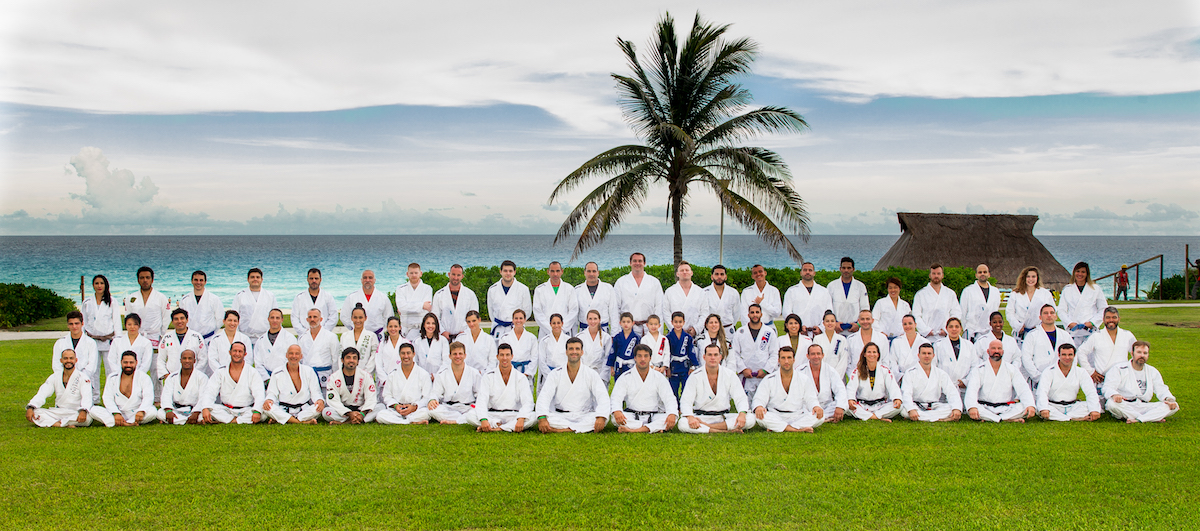 Gracie Adventure Camp in summary
As a jiu-jitsu camp first-timer I wasn't sure what to expect from the Gracie Adventure Camp. I knew that with such respected black belts leading the sessions the jiu-jitsu would be incredible, but I wasn't prepared for the openness and enthusiasm with which they shared their family art.
Everybody on the group had a blast. For many, it was a chance to combine their yearly vacation with their favorite pastime. A lot of the attendees came from colder climates such as the Northeast or Canada, so the chance of soaking up some sun was equally welcome. Everybody said they would love to come back and do it again.
The annual Gracie Adventure Camp is now in its fifth year. Having already visited locations such as Costa Rica, Punta Cana, and Playa del Carmen, there are plans for the camp to expand to multiple locations in 2017.
[album albumId="450348"]
Videos from the Gracie Adventure Camp
•
15min Closed Guard Master Class With Roger Gracie
•
Igor Gracie: Triangle From Spider Guard Part 1
•
Igor Gracie: Triangle From Spider Guard Part 2
•
Rolles Gracie: Sit-Up Sweep With Arm-Trap