The reigning Featherweight World Champion and #1-ranked female jiu-jitsu artist Mackenzie Dern defeated Montana Stewart via rear-naked choke in the first round tonight in Dallas, TX at Legacy FC 61.

A rocky start saw Mackenzie eat some shots while attempting to engage the clinch and get the fight to the ground. Mackenzie weathered the storm, though, and executed a beautiful uchimata to land in full mount. From this point on it was a grappling master class.


Mackenzie Dern vs Montana Stewart #Legacy61 @TheMMALAB @MackenzieDern OH MY GAWD! Omoplata RNC pic.twitter.com/gM31KLOsHc

— Zombie Prophet (@ZPGIFs) October 15, 2016
Ground and pound forced Montana to turtle. Mackenzie opted to go for the arm, unsuccessfully attempting a belly-down armbar and was forced to recover full guard.
Mackenzie then launched an omoplata attack. Montana tried to jump over to defend but Mackenzie swam her across Montana's torso, swept to top, and rolled over into the crucifix. Mackenzie finished the fight with a rear-naked choke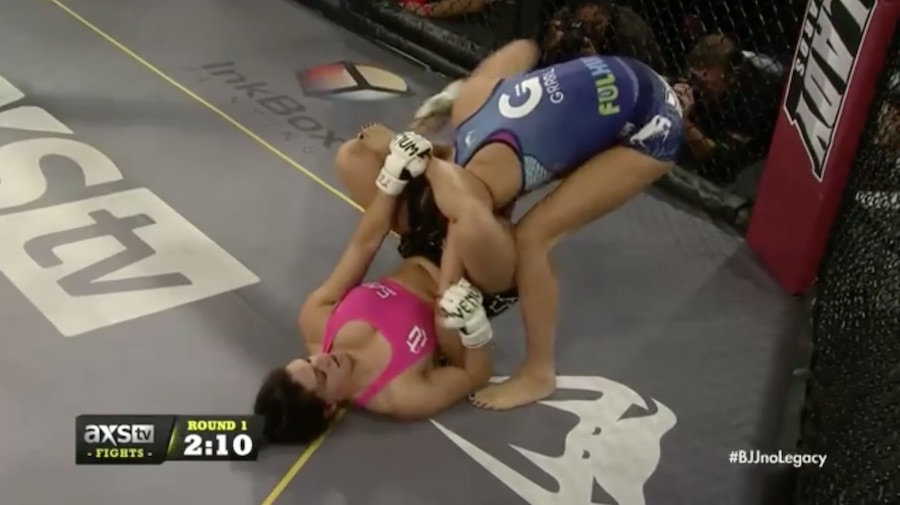 Watch our documentary on jiu-jitsu's most dominant female athlete Mackenzie Dern: