Fight to Win Pro 16
Luiz Panza Out Of Fight To Win 16 Vs Vinny Magalhaes, New Main Event Is...
Luiz Panza Out Of Fight To Win 16 Vs Vinny Magalhaes, New Main Event Is...
Oct 18, 2016
by Hywel Teague
Disappointing news ahead of October 22.'s Fight To Win Pro 16 in Las Vegas. The main event has fallen through with the withdrawal of Luiz Panza due to injury. The Checkmat black belt injured his knee while training for the submission-only no-gi match with Vinny Magalhaes.
Replacing them as the main event is a tantalizing no-gi match between Bill 'The Grill' Cooper and Dustin Akbari.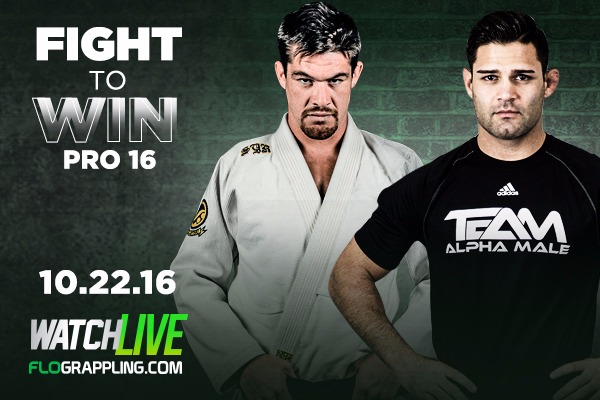 Bill Cooper vs Dustin Akbari
Bill Cooper
is known as one of the most exciting American black belts of his generation. The Paragon representative is a close friend and teammate of Jeff Glover and the two share a reputation for crazy antics but always with a focus on finishing fights.
Dustin Akbari
is one of the wrestling coaches at esteemed MMA stable Team Alpha Male. A dangerous grappler with excellent stand-up skills and an affinity for leglocks, he is an explosive athlete and sharp technician.
Fight To Win Pro 16
Also featured on the event are over 25 superfights featuring local stars and big names, such as Talita Alencar (Cobrinha BJJ) vs Maxine Thylin (Gracie Humaita), brown belts Renato Canuto (Drysdale BJJ) vs Shane Shapiro (Cobra Kai) and Moises Lopez (Drysdale BJJ) vs Isiah Wright (Easton BJJ).
Click here for the full card!