IBJJF 2016 World Jiu-Jitsu No-Gi Championship
The 21 Most Exciting Brown Belts You Can't Miss At No-Gi Worlds
The 21 Most Exciting Brown Belts You Can't Miss At No-Gi Worlds
The IBJJF No-Gi World Championship is one of the toughest jiu-jitsu tournaments in the world, and it's going down this weekend in San Francisco, California, No-Gi Worlds is a true proving ground, a competition where emerging talents in the colored ranks c
Nov 3, 2016
by Hywel Teague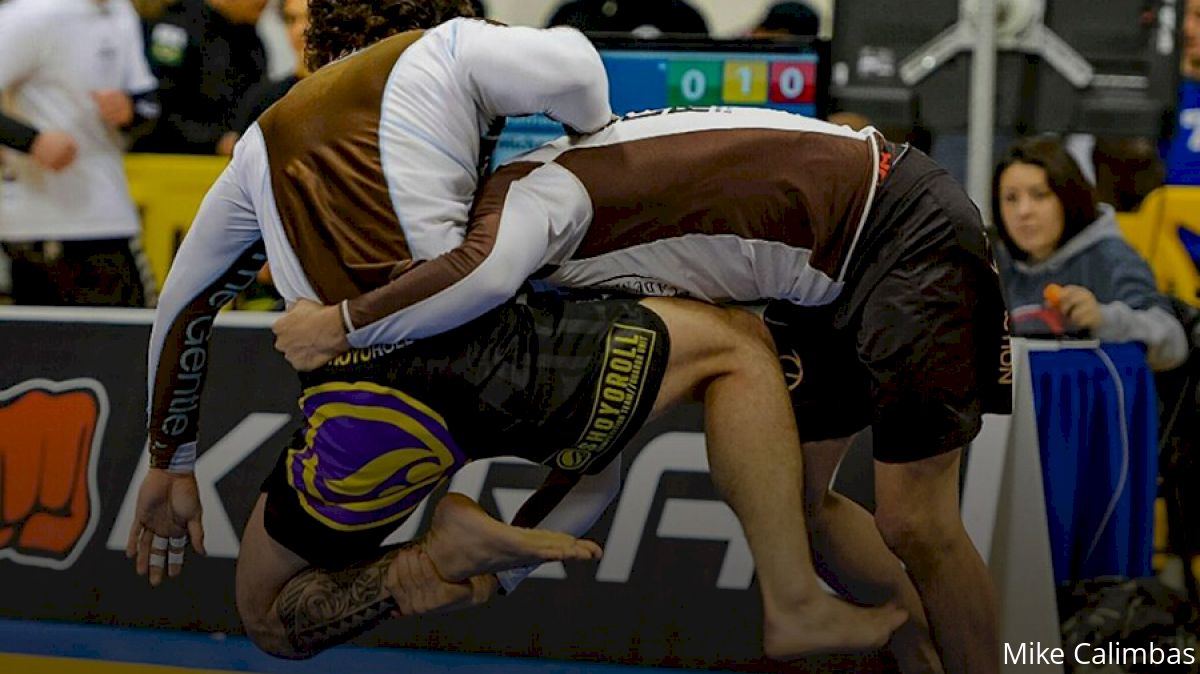 The
IBJJF No-Gi World Championship
is one of the toughest jiu-jitsu tournaments in the world, and it's going down this weekend in San Francisco, California, No-Gi Worlds is a true proving ground, a competition where emerging talents in the colored ranks can show off their skills en route to becoming big-name black belts.
As usual, the brown belt division at No-Gi Worlds is stacked with top talent -- a real murderer's row, this year -- and there is no shortage of exciting athletes we're pumped to watch.
Read on for the 21 athletes we're most excited to see at the 2016 No-Gi Worlds...


Mason Monsevais with Gui and Rafa Mendes

Featherweight
Whoever rises to the top of the podium of the featherweight division will have certainly earned the accolade of World Champion. With a total of 22 athletes in the featherweight division (the second biggest after lightweight with 23), it's a category loaded with intriguing names. Here are four of the best.
Mason Monsevais
Art of Jiu-Jitsu / Atos

Pan No-Gi champion just last month in New York, Monsevais is a new brown belt having been promoted after Worlds. A product of the Mendes bros' Art of Jiu-Jitsu academy in Costa Mesa, California, Monsevais is a competitor made in the typical AoJ mould: driven, disciplined, and dangerous.
Paulo Gabriel
Gracie Humaita
Hailing from Sao Paulo, Paulo Gabriel Martins will be familiar to FloGrappling from the Royal Grappling tournament, where he competed as a purple belt and fought through to the quarter finals. A 2016 World champion and a 2015 World No-Gi champion, Paulo's game transfers well to both gi and no-gi.
Thiago Abud
Unity Jiu-Jitsu

One of the up-and-comers from Murilo Santana's fast-growing Unity Jiu-Jitsu team in New York, Abud (pronounced Ah-booj) trains every day alongside some of the toughest grapplers in New York city. With Santana, the Miyao bros, Felipe Silva and rising talents such as Italo Moura and Thalison 'Little Miyao' Soares as training partners, you can bet he'll be prepared for No-Gi Worlds.
Silvio Duran
Vitor Shaolin BJJ
Formerly of Zenith Jiu-Jitsu and now based in NYC with legendary black belt World champion Vitor 'Shaolin', Duran is an aggressive and entertaining competitor who's already got a Pan No-Gi bronze medal to his name. Can he add 2016 No-Gi World champion to his list of credentials?
---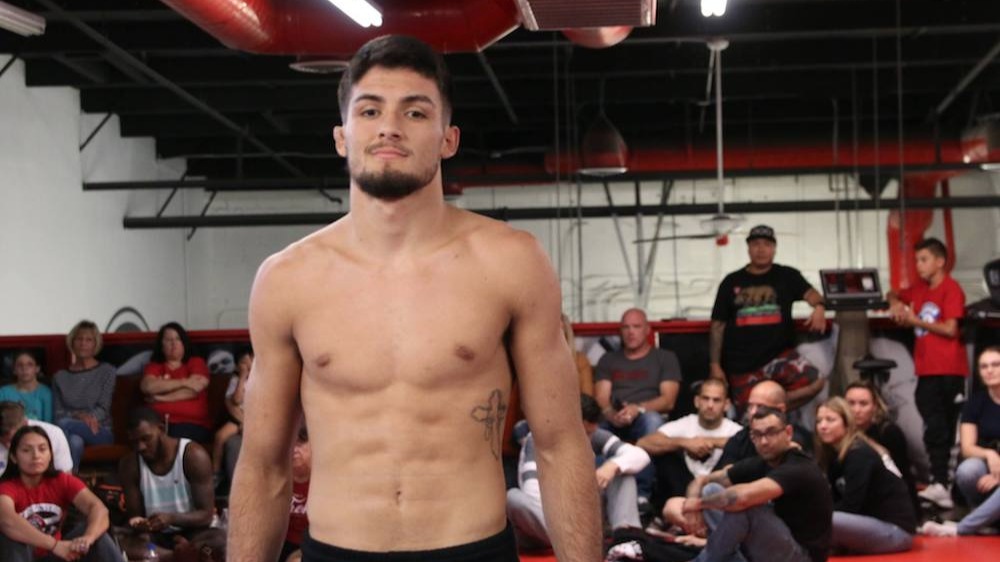 Renato Canuto

Lightweight
Jeremy Jackson

Heroes Martial Arts

A well-known competitor in NorCal, San Jose-based Jackson will fight close to home come this weekend. An entrepreneur who balances a thriving technology business along with his rigorous training, Jackson is a physical specimen as well as experienced athlete.
Hugo
Marques
Soul Fighters BJJ
One of the most physical fighters in the lightweight division, Hugo Marques is an explosive and exciting athlete who always puts on a good show. Training at Soul Fighters in Rio de Janeiro, Marques is a product of the same team as notable names including 'Tanquinho', Joao Gabriel Rocha and more. With a strong track record in competition and a strong pedigree, you can expect plenty from this youngster.
Renato Canuto

Zenith BJJ
Possibly the most exciting brown belt competitor in the lower weight classes, hyper-talented Renato Canuto is a submission machine. Based in Las Vegas and training under Robert Drysdale, Canuto is an all-out attacker who always goes for the kill. Do. Not. Miss. His. Matches.
---
Middleweight
Isaque Bahiense -- Returning World Champion

Alliance

Bahiense is the man without fear, a true honey badger. The Alliance brown belt, a European, World and World Pro champion in the gi, is just as able without the kimono and will put those skills to good use come this weekend. His relentless pace and good work in the scrambles make him a hard prospect for any opponent.
Dante Leon

GF Team
Leon has been on a roll this year, most recently winning double gold at the No-Gi Pans. Leon tapped out ultra ultra heavyweights along the way, which goes to show he could be a threat in the open eight category, too. Either way, we recommend keeping an eye on this Canadian prospect.
Craig Jones

Maromba International
Australian competitor Jones doesn't have a huge name outside of his home country -- yet. Training out of the same gym as fellow Aussie grapplers Lachlan Giles and Kit Dale, Jones is a rising talent and one of the toughest brown belts fighting out of Oz.
---
Medium Heavy
Dominique Bell

Atos
When Keenan Cornelius talks up one of his teammates as one to watch, you should always follow his advice. Bell is one of the tough-as-nails brown belts repping Atos at No-Gi Worlds, and one of no less than three in the same division. As talented with a pencil as he is on the mat, keep an eye on Bell to do big things this weekend.
Dan Borovic

Brasa CTA
We saw Borovic in action a few times this year, both at Fight To Win and Copa Podio, but we've been told his real strengths lie in no-gi grappling. Winner of the Metamoris Challenger series of events in 2015, Borovic is a submission specialist and we're expecting to see some from him come this weekend.
Servio Tulio

Gracie Barra Belo Horizonte
One of Felipe Pena's top training partners, Tulio comes from Belo Horizonte, the same city that has produced some of the best Gracie Barra athletes in recent memory. Romulo Barral, Felipe Pena and Gabriel Arges all hail from there, along with countless others. Tulio is the latest in a long line of competitors to fly the GB flag.
Ben Hodgkingson

Maromba International
FloGrappling fans will remember Hodgkingson from Copa Podio just a couple of weeks ago. Hodgkingson came close to victory in that match but left disappointed in himself, so we can expect a motivated version of the Aussie athlete this weekend as he looks to erase the bad taste from Brazil by shooting for No-Gi gold.
Vegard Randeberg

Roger Gracie Academy Norway
A member of the Wulfing (meaning Wolf Clan in Norwegian), Vegard is one of the Viking jiu-jitsu athletes making his name on the world stage. Following a strong performance at Copa Podio earlier this year Vegard will look to show his no-gi game which, we've been told, is even better than in the gi.
---
Heavyweight
Kaniela Kaanoi Kahuanui

Brasa CTA
Kahuanui is one of Caio Terra's most promising brown belts and a regular figure on the jiu-jitsu competition circuit. He took the silver medal at the recent LA Grand Slam and is a veteran of Fight To Win.
---
Ultra heavyweight
Gutemberg Pereira -- Returning World Champion

GF Team
European champion, Pan champion, winner of the Royal Grappling invitational tournament, Gutemberg Pereira is one of the winningest brown belts of 2016. Expect crushing top pressure from this ultra heavyweight.
---
Light Feather
Mayssa Bastos

GF Team
A relatively new face on the brown belt scene, Bastos won Euros, Pans and Worlds at purple belt and is now bringing her hyper flexible guard game to the brown belt ranks. She's already winning, having taken absolute gold at No-Gi Pans just last month.
---
Lightweight
Catherine Fuhro Perret

Checkmat
A regular face on the podium, Perret brings her dynamic takedown and passing game to no-gi having had plenty of success without the kimono while still a purple belt.
---
Medium Heavyweight
Jessica Oliveira

Gracie Barra
It was at the 2015 ADCC Submission Fighting World Championship that Oliviera won the hearts of the jiu-jitsu world. Oliveira defeated Gabi Garcia by referee's decision in the semi-final of the +60kg division, stunning the crowd and marking her out as a brown belt to never underestimate.
---
Super heavyweight
Tara White

Carlson Gracie Team
Hyper aggressive and relentless with her attacks, Tara White gave elite black belt Nathiely Jesus a tough match at the recent LA Grand Slam. If she brings the heat this weekend in the same manner then expect fireworks.

How to Watch 2016 IBJJF No-Gi Worlds
On TV:
Now available on Roku and Apple TV 4 -- download the FloSports app today.
STREAMING:
Available only on FloGrappling for $20 monthly or $150 yearly. A yearly FloPro subscription provides access to ALL FloSports sites.
SIGN UP HERE