North American ADCC Trials 2016
See The Names Of All 121 People Signed Up To Fight At ADCC Trials
See The Names Of All 121 People Signed Up To Fight At ADCC Trials
There is a stacked lineup of competitors for the 2016 ADCC North American Trials, which goes down this weekend Nov. 19 in New Jersey. We'll be live streaming the whole tournament on FloGrappling.
Nov 15, 2016
by Riccardo Ammendolia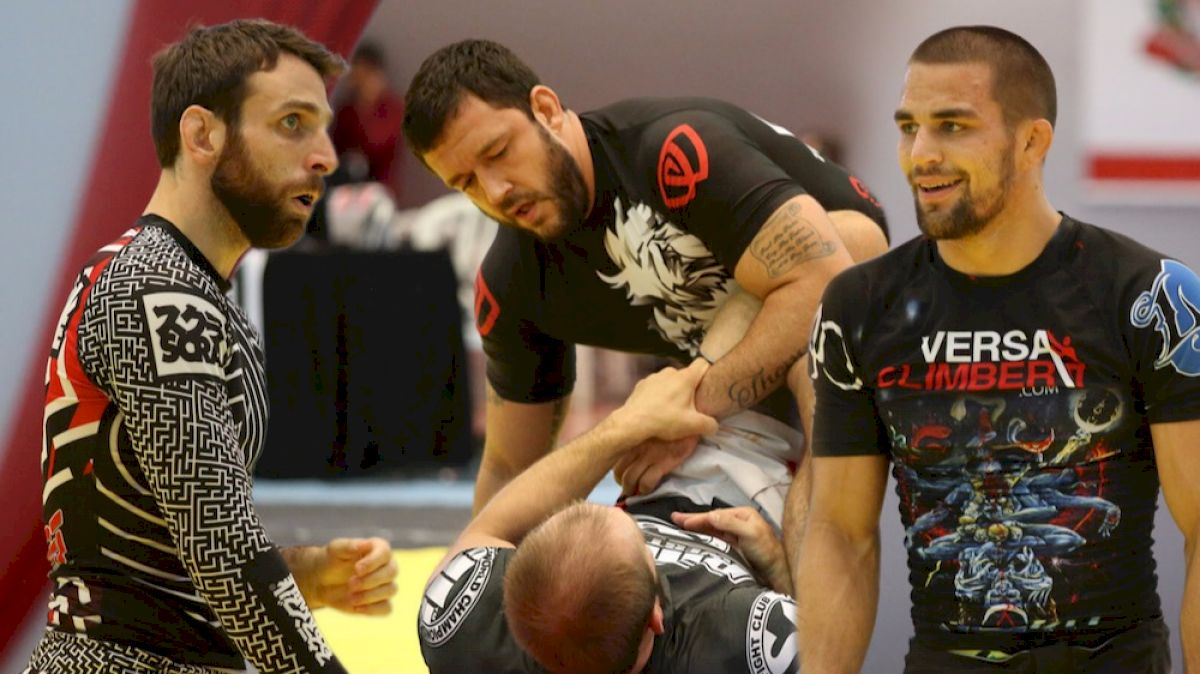 There is a stacked lineup of competitors for the
2016 ADCC North American Trials
, which go down this Saturday, Nov. 19, in Bayville, New Jersey. FloGrappling will be live-streaming the whole tournament, so take a look at the divisions below to get acquainted with who's competing.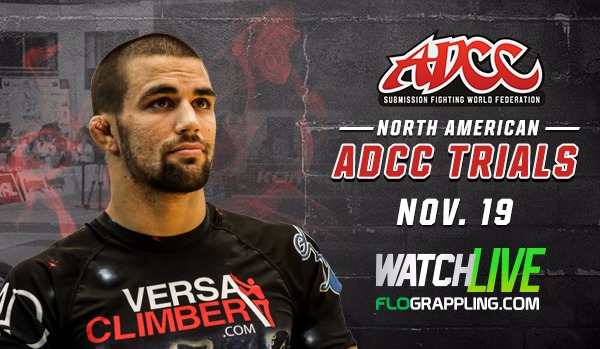 Notable Names
The "Danaher Death Squad" is out in force with main members
Eddie Cummings
,
Garry Tonon
and
Gordon Ryan
all in attendance. Upcoming reps of the team include brown belt Oliver Taza and even Gordon's 15-year-old brother, Nicky, who may not even be eligible to compete even if he were to somehow win.
Mansher Khera
of Marcelo Garcia's team is also in the mix. He's competed against both Tonon and Cummings under modified ADCC rules, going the distance in both matches and losing via points to Tonon and decision to Cummings.
A few other names which jump out include ADCC bronze medalist
Justin Rader
in the 65.9kg division, 10th Planet's
Nathan Orchard
, and former UFC fighter Jacob Volkman in the -76.9kg category.
ADCC veteran
Tom DeBlass
, who is the event organizer and a well-known figure in the jiu-jitsu community, will enter the +99kg division. Joining him will be Jimmy Friedrich of Atos and Dallas Niles of Lovato, two tough heavyweight brown belts.
How to Watch
WHEN:
Saturday November 19. Live stream starts noon Eastern Time.
ON TV:
Now available on Roku and Apple TV 4 -- download the FloSports app today.
STREAMING:
Available only on FloGrappling for $20 monthly or $150 yearly. A yearly FloPRO subscription provides access to ALL FloSports sites.
SIGN UP HERE
| Professional | Male | -65.9kg | |
| --- | --- |
| Competitor Name | Team |
| Anthony Garavalia | Koa Team / Big Brothers |
| Zach Maslany | 10th Planet Bethlehem |
| Scott Dance | BJJ Revolution |
| Chad George | CMMA |
| Marvin Castelle | 10th Planet Jiu-Jitsu HQ |
| Hong Pol | BDJJ/GB Spring Lake |
| Bailey Cohen | Cabeca BJJ |
| Michael Speal | Mohler Jiu Jitsu |
| Cole Franson | Tinguinha BJJ |
| Jon-Michael Holland | 10th Planet Jiu Jitsu |
| Justin Flemens | Team Jason Fox |
| Miguel Ocapan | Rios Bros BJJ |
| Evan Hayden | Ribeiro Jiu Jitsu |
| Adonis Vasquez | Team Fabio Clemente |
| Ali Abdulrazak | The Jiu-Jitsu Brotherhood |
| Richard Alarcon | One Jiu-Jitsu |
| Salvatore Guerriero | American Top Team |
| Scott Yockel | 10th Planet |
| Sean Applegate | 10th Planet |
| Edward Cummings | Renzo Gracie |
| Nicky Ryan | Renzo Gracie |
| Tom Scala | Leverage |
| Jason Hayden | Team Tom DeBlass |
| Ruben Coronado | CEV Athletics |
| Alberto Serrano Govea | Renzo Gracie |
| Justin Rader | Lovato BJJ |
| | |
| Professional | Male | -76.9kg | |
| Competitor Name | Team |
| Joseph Ahlert | Renzo Gracie |
| Nathan Orchard | 10th Planet |
| Werther Marciales | Gracie Tampa |
| Michael Whalon | Soul Fighters |
| James Partridge | Triton Fight Center |
| Donovan Bader | Caio Terra |
| Issa Able | One Love Grappling Arts |
| Andrew Geisler | Precision MMA |
| Jorge Valladares | Mohler Jiu-Jitsu |
| Bret Russell | Tinguinha bjj |
| Roberto Rios | Rios Bros BJJ |
| Jon Blank | 10th Planet |
| Daniel Davis | Brazilian Top Team |
| Jacob Volkmann | The Academy |
| Matt Kwan | On Guard BJJ |
| Craig Edmondson | James Clingerman |
| Jason Soliz | TX 3rd Coast MMA |
| Scott Perry | Unity Jiu Jitsu |
| Carsten Carlsen | Renzo Gracie Portland |
| Emmanuel Vera | Renzo |
| Drake Renfrow | Gracie Owensboro |
| Nicholas Manela | RABJJ |
| Garry Tonon | Brunswick BJJ |
| Oliver Taza | Tristar Gym |
| Daniel Maira | MPR Endurance |
| Ryan Graham | Ribeiro Jiu Jitsu |
| Mansher Khera | Marcelo Garcia |
| Renan Borges | New England United BJJ |
| Benjamin Zapata | Gracie Tampa (South) |
| Edward Bisono | RABJJ |
| Chase Hannah | 10th Planet |
| Gary Gioni | Pedro Sauer |
| Frank Jackson | Farmington Valley |
| Reid Welch | Roberto Traven |
| Michael Anthony Padilla | Padilla BJJ |
| | |
| Professional | Male | -87.9kg | |
| Competitor Name | Team |
| John Gabe Naylor | Oni Waza BJJ |
| Bryan Brown | 10th Planet |
| Mehrdad Janzemini | Fitworx Fight Team |
| Sanad Armouti | Florian Martial Arts |
| Nicholas Haas | Zenith/Drysdale |
| James Brasco | N/A |
| Logan Yox | Relson Gracie |
| Vince Barbosa | Eastside Austin Elite |
| Ryan Hagerty | Alliance Atlanta |
| George Hibbs | Ricardo Almeida BJJ |
| Joshua Best | Gracie Tampa South |
| Johnny Boswell | Team Vicente Junior |
| Dan Rinaldi | Savarese BJJ |
| Jamie Ibanez | LX Jiu Jitsu |
| Hunter Colvin | Triton Fight Center |
| Nakapan Phungephorn | BETA Academy |
| Jeremy Driscoll | Evolution BJJ - Lowell |
| Marc Brewer | University of Grappling |
| Hayeden Bye | BTT |
| Gordon Ryan | Renzo Gracie |
| Charles Tsakh | Alliance Marcello Garcia |
| James Mogollon | American Top Team |
| Ryan Quinn | Renzo Gracie |
| | |
| Professional | Male | -98.9kg | |
| Competitor Name | Team |
| Sonny Parlin | Gracie Tampa |
| Matt Kirchwehm | Check Mat |
| Chase Owen | MyTeam BJJ/Team Unicorn Okinawa |
| Louis Armezzani | Team Passos |
| Jimmy Lugo | Team LEAD |
| Robby Donofrio | Gracie Brandon |
| Noah DeVore | The Mat Factory |
| Daniel O'Brien | None |
| Dante Rivera | RABJJ |
| Todd Mueckenheim | Black Hole BJJ |
| Jacob Prussman | Soca BJJ |
| Shohin Ghaffari | Renzo Gracie |
| Eliot Kelly | Yemaso |
| Alex Moreno | Allstar BJJ |
| Collin Hart | NorCal Fighting Alliance |
| Shane Malone | Island Top Team |
| Dylan Smith | Team Tom DeBlass |
| Leon Jackson | RABJJ |
| Kevin Gallagher | None |
| | |
| Professional | Male | +99kg | |
| Competitor Name | Team |
| Arturo Basulto | One/Team Thunder |
| Tom DeBlass | OCBJJ |
| Edward McCay | Shore BJJ/ Bill Scott |
| Benny Rupel | Alliance Marcelo Garcia |
| Billy Brown | Gracie Barra Bangor |
| Kyle Helsper | Team James Clingerman |
| Derek Driscoll | Evolution BJJ - Lowell |
| Jeff Owen | Team Lutter |
| Noah Jenkins | University of Grappling |
| Shaun Durfee | The Academy |
| Matthew Saucier | Unattached |
| James Friedrich | Atos |
| Dallas Niles | Lovato BJJ |


Sign up to the FloGrappling newsletter and never miss an event or a story