North American ADCC Trials 2016
ADCC 2016 North American Trials Recap
ADCC 2016 North American Trials Recap
This past weekend in Toms River, NJ, saw the first tournament for North American competitors to qualify for the 2017 ADCC World Championships, the most prestigious no-gi grappling tournament in the world.
Nov 22, 2016
by Riccardo Ammendolia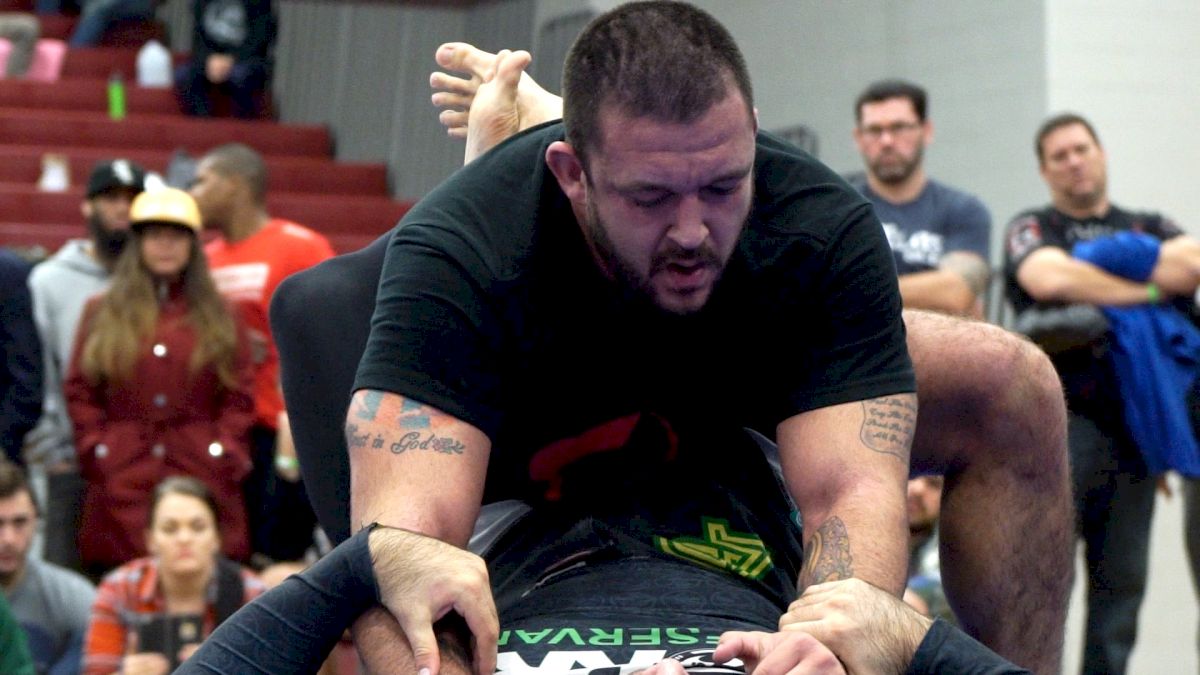 This past weekend in Bayville, New Jersey, saw the first tournament for North American competitors to qualify for the 2017 ADCC World Championships, the most prestigious no-gi grappling tournament in the world.
The
North American Trials
attracted competitors from all across the U.S. and Canada and had it's fair share of memorable moments, from former trials winners James Brasco and Justin Rader returning to action and winning gold, to 15-year-old Nicky Ryan's performance, and of course Tom DeBlass winning the trials for a third time (while organizing the event at the same time!).
Unfortunately, there were a number of competitors who were forced to withdraw from the competition at the last minute, including Garry Tonon, Gordon Ryan, and Eddie Cummings (among others). And although those big names didn't compete, this allowed for the spotlight to be shared by a few stars as well as ADCC veterans.
-66kg Division:
When the official competitor list was published, many people guessed that the finals could end up being Rader against Ryan. As the youngest member of the now infamous "Danaher Death Squad," Ryan entered the trials with a ton of hype behind him. However, Ryan did not make it to the finals of this event, as he lost to slick submission specialist Jason Hayden. Jason, brother of leg lock specialist Joshua Hayden, used a smooth inversion roll from the bottom position to catch Ryan's arm before rolling over to complete the hold.
That semifinal match led Hayden into the finals against Rader, who also had an excellent campaign into the finals. Earlier in the trials, Rader used an unusual guillotine choke that he named the "Decapa Rader."
[facebook url="https://www.facebook.com/FloGrappling/videos/1549354228411649/"]
The final saw a battle of positional dominance, guard passing, and takedown attempts from Rader and leg lock attacks, inversions, and constant movement from Hayden. In the end, Rader was able to secure a takedown in the last two minutes of the match and his "road to redemption" (as he called it) was complete.
Justin Rader vs Scott Yockel
Justin Rader vs Cole Franson
Justin Rader vs Salvatore Guerriero
Justin Rader vs Jason Hayden (Final)
---
-77kg Division
The match most people assumed would be the final was Mansher Khera against Tonon, who was forced to withdraw from the competition a few days before due to a serious rib injury.
Another Danaher Death Squad member stepped up to the plate and absolutely lived up to the hype. Oliver Taza, who has made a name for himself in the no-gi competition circuit, submitted two opponents and decisioned another before meeting the Team Marcelo Garcia student "Munchie" Khera in the finals.
The match was a super technical battle with Taza constantly attacking his opponent's legs and Khera using an effective counter and passing game to walk away victorious. Khera was able to execute a passing sequence and scored three points by securing the back with the hooks with Taza standing with three minutes left in the match.
Khera now enters the same division that Marcelo Garcia once reigned supreme. It was mentioned that as Khera is in this division, if teammate Dillon Danis wants to compete at the next ADCC he would have to move up a division. So a potential Tonon versus Danis rematch does not look like its going to happen… That is, unless Garry moves up a weight class too!
Mansher Khera vs Issa Able
Mansher Khera vs Reid Welch
Mansher Khera vs Unknown
Mansher Khera vs Oliver Taza (Final)
---
-88kg Division
The big story of the 88kg division was the comeback of James Brasco. Much like Rader at 66kg, Brasco was the most experienced athlete under the ADCC rule set in his division. Brasco hasn't competed as frequently these past few years but was determined to make another run at the ADCC gold.
Winning the trials makes for his third trip to ADCC Worlds. Brasco actually faced Braulio Estima at ADCC the same year that Braulio submitted Marcelo Garcia, Andre Galvao, and Rafael Lovato Jr. Estima was unable to submit Brasco that year, something the American is absolutely proud of preventing.
Having lost to newcomer Gordon Ryan at last year's trials, Brasco was highly motivated to come back, win the trials, and go back to ADCC, and he did just that.
James Brasco vs Charles Taskh
James Brasco vs Jamie Ibanez
James Brasco vs Matthew Tesla
---
-98kg Division
Former DI wrestler Eliot Kelly came into the ADCC trials, much like Brasco, with a strong wrestling background and a black belt in jiu-jitsu. Kelly made waves this year as he defeated the legendary ADCC champion Xande Ribeiro at IBJJF Masters Worlds, and he's known on the NorCal scene as a legit competitor. So, when seeing his name in the competitor list, he was an obvious name to be considered for contention.
In his finals match against Daniel O'Brien, Kelly landed a beautiful throw in the opening minutes, but it was too early in the match and points were not being scored. Despite that, Kelly insisted on a strong wrestling game and was able to score and secure his invite to the 2017 ADCC World Championships.
Eliot Kelly vs Leon Jackson
Eliot Kelly vs Collin Hart
Eliot Kelly vs Daniel O'Brien (Finals)
---
+99kg Division
The man who organized the event also became one of the first people to win the trials three times over. Tom DeBlass defeated Jeff Owen, Shaun Dufree, and Jimmy Friedrich on the path to gold. DeBlass is the first coach of Tonon and one of New Jersey's most well known jiu-jitsu teachers.
With a packed house (and going into the event undefeated in his hometown) DeBlass put it all on the line and delivered. Not only an amazing performance, but he also once again secured his spot at ADCC. How can you not be inspired by this man? Check out DeBlass' matches here:
Tom Deblass vs Jeff Owen
Tom Deblass vs Shaun Dufree
Tom Deblass vs Jimmy Friedrich (Final)
Sign up to the FloGrappling newsletter and never miss an event or a story