When a powerful athlete makes a powerful statement, people tend to listen. The jiu-jitsu community listened a year ago when black belt
Dominyka Obelenyte
set fire to the Equal Pay for BJJ movement, wherein she asked the IBJJF to provide equal monetary prizes to both male and their female counterparts.
The double gold black belt world champion in 2015 and 2016 recently changed her approach to the campaign by signing up for the
2016 IBJJF New York BJJ Pro
, a tournament she boycotted a year ago.
Dominating the open division, she received a $1,500 check for her efforts, while the male black belts were given the opportunity to fight in combined weight classes for a total of $4,000 for gold and $1,000 for silver.
This was the very reason Obelenyte failed to sign up in the previous year the tournament was held in her neck of the woods. She refrained from participating because of principle. She simply did not want to support the organization or its attempts to prevent women from earning the same type of living off of jiu-jitsu as the men. But this year she was more inclined to take what she could get in the meantime.
"I was really frustrated [in 2015], and I really wanted to show people that I was serious about it and obviously this year was a little bit different," she said.
I needed to do the tournament for experience. I'm really trying to do every tournament I can. I don't have a lot of time to travel since I'm tied down by school. But I feel like my presence there at the pro, that I did win and I won a lot less than the boys, that brought a lot of people to attention.
Beyond that, the 21-year-old has recently moved out on her own and seeks to support herself with the martial art she has been studying for 12 years. The cash prize will help her maintain the lifestyle she needs to keep at the top of her game.
First and foremost, the Equal Pay For BJJ campaign seeks to raise awareness. There are still many people who do not understand the gaps in compensation and opportunity between males and females in the sport of jiu-jitsu.
Obelenyte wants to make sure people see the unfairness and then take it into their own hands to seek change. She had hoped it would spark a flame, because between preparations for competitions and her full-time schedule at Columbia University in New York, she can't be the sole fighter for the movement.
But she can still lead by example, winning at the top tournaments and continuing to voice her stance on equality.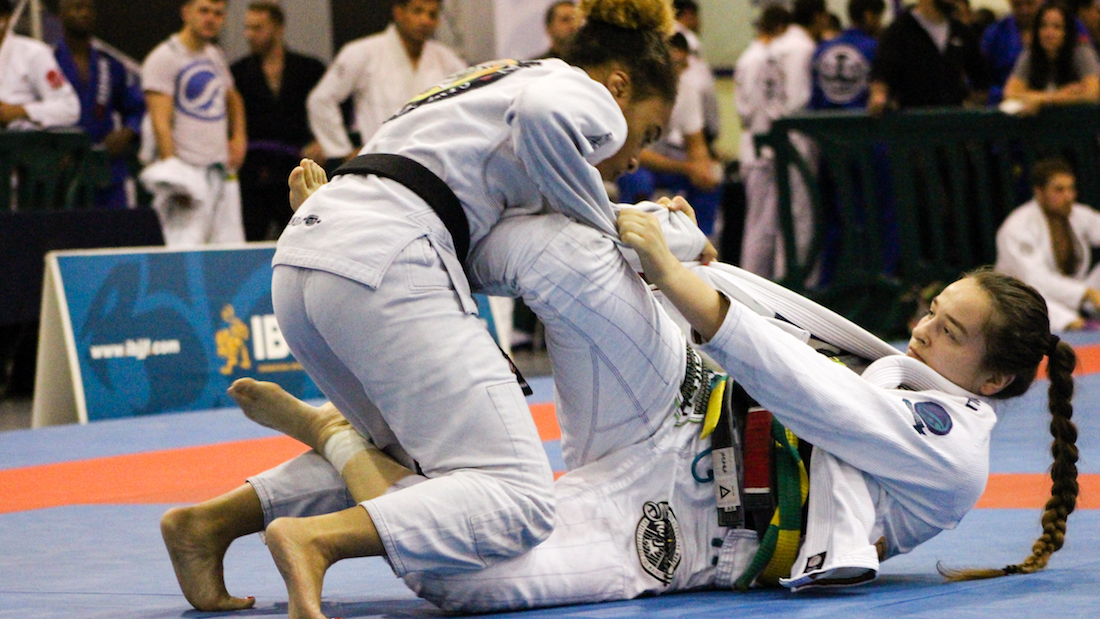 Photo: Nico Ball
It's important to note that this movement is not a direct attack on the IBJJF. It is the most prominent organization, offering athletes the most prestigious titles in the world that Obelenyte has herself already achieved.
Instead, it is a push for the defect global federation to support women's BJJ much like newer organizations, such as the Grappling Pro Championship in Florida, which will offer $10,000 for the GP winner in 2017 (an equivalent sum of money for both male and female).
Obelenyte has a hopeful mindset for the future of women's competitive jiu-jitsu as well as its prospects in the job market. She already sees some promising leads.
It's giving me hope that finally were starting to see a better balance," she said. "Women who had to get a job, now they can do it simply by teaching or offering their skills.

"I think we hadn't really seen that before and now we're seeing it more often. And women taking on full time roles as instructors at academies, I feel like soon enough, once the market saturates with enough women, there's nowhere to hide.