Now we know the first round matches of the Five Grappling Super League 170lb Grand Prix we can make some solid predicaments and give our analysis of how we think the tournament will play out.

The first round matches were decided by random draw and are:
• Bill Cooper vs Edwin Najmi
• Marcelo Mafra vs Mansher Khera
• Sean Roberts vs Michael Liera Jr.
• John Combs vs Brian Morizi

Here are my picks: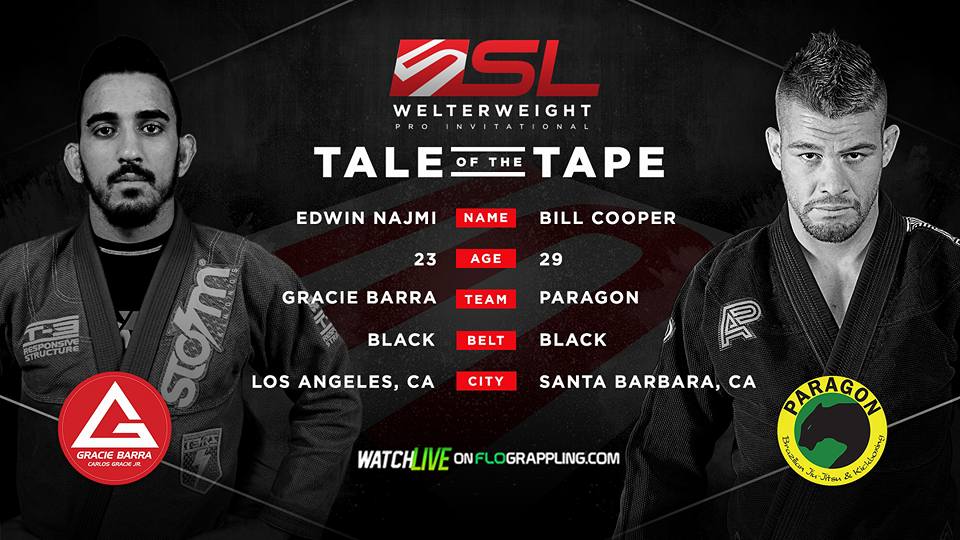 Bill Cooper vs Edwin Najmi
Najmi is only six years younger than Cooper but here's a crazy fact: Cooper took silver as a black belt at Worlds in 2009 – the year Najmi started training jiu-jitsu.
Cooper's the veteran in this match but if we're talking high-level competition experience then Najmi's got the edge as he's had an incredible first year as a black belt winning gold at Pans and silver at Worlds.
Prediction:
You can't count him out as he's crafty as hell, but Cooper's turbulent past and inconsistent competition performances leave him vulnerable in the face of Najmi's hunger and precision. I believe Najmi takes it.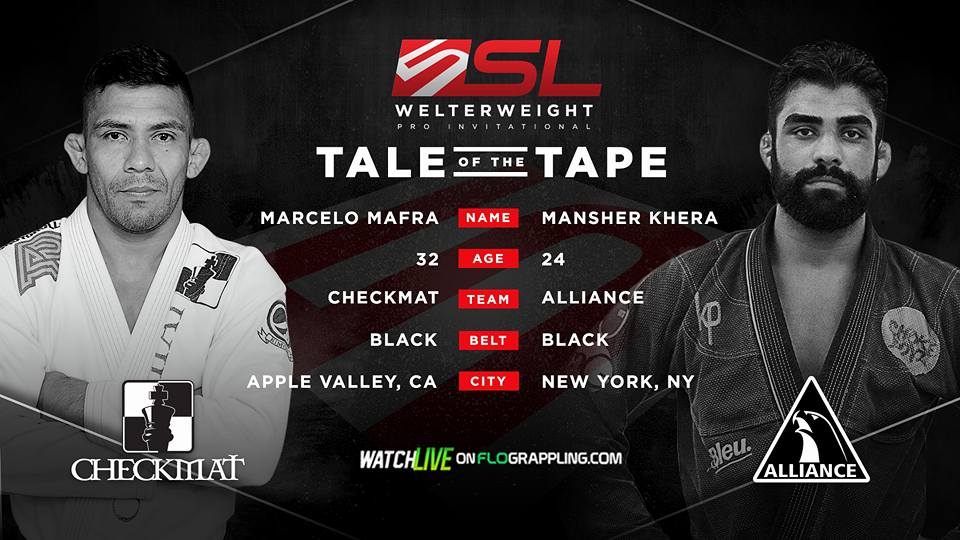 Marcelo Mafra vs Mansher Khera
At 32 Mafra is the oldest competitor in the GP. Both he and Khera had impressive performances just recently, with Mafra winning No-Gi Worlds and Khera winning the ADCC Trials.
This match is hard to call in the gi as they've never faced each other before. Khera fights at lightweight in IBJJF tournaments while Mafra is a middleweight and is more accustomed to facing Khera's team mates Jon Satava and Marcos Tinoco.
Prediction:
Mafra is a dark horse and certainly has the potential to take the entire tournament, but once again I'm picking the youth and energy over the experience. I think we'll see Khera vs Edwin in the first semi-final.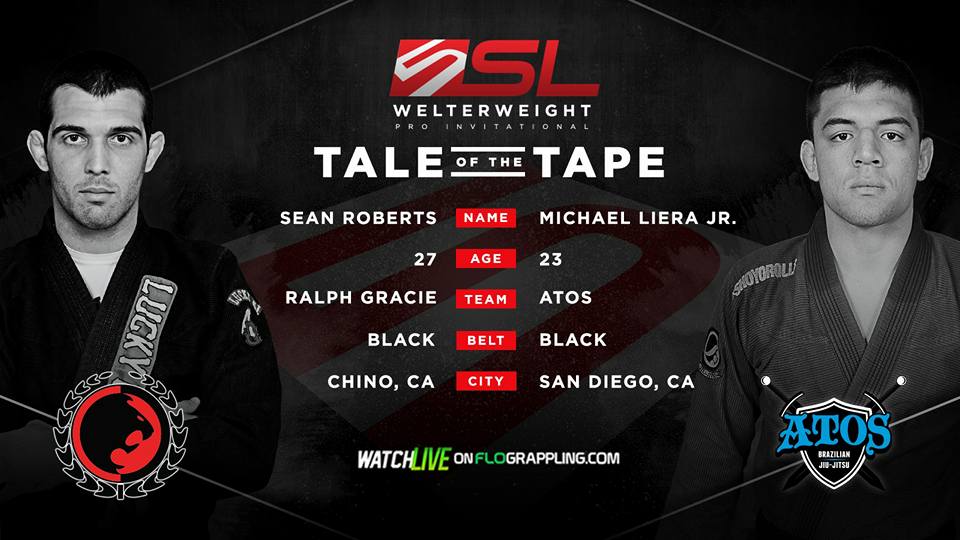 Sean Roberts vs Michael Liera Jr.

Out of action for over a year, Roberts made his name as a monster brown belt and he was considered one of the most promising young black belts just a couple of years ago. His disappearance from the competition scene raises questions about whether the time off will leave him rusty or make him hungry.
Liera Jr. is known as one of the most technical and focused members of the Atos team and his methodical style and modern techniques has seen him perform well this year, even if podium finishes have avoided him.
Prediction:
Liera Jr. outworks Roberts to advance.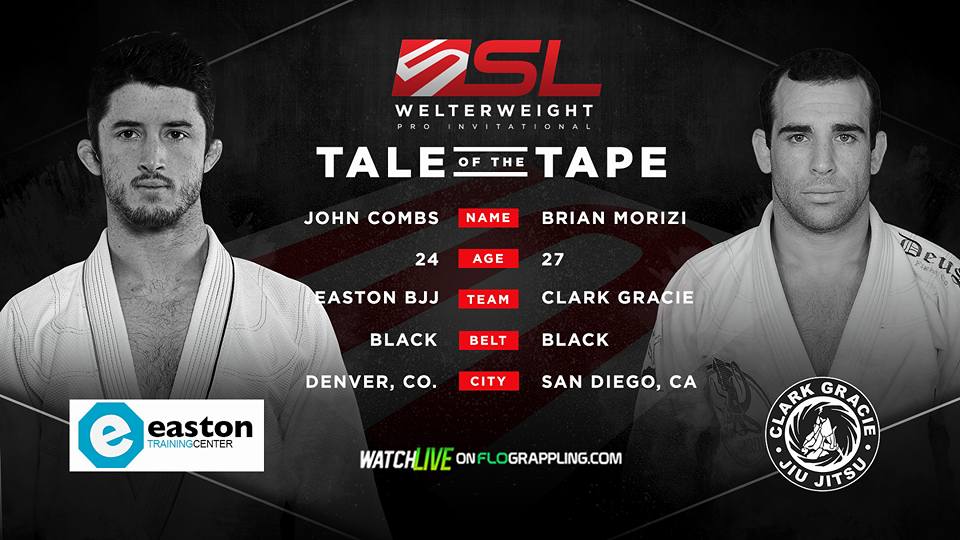 John Combs vs Brian Morizi
Whereas the first three opening matches of the GP see competitors meeting for the first time, this will be the third time this year that Combs and Morizi tussle. So far, Morizi is 2-0 so Combs will have plenty of motivation to get his revenge.
Prediction:
Combs is known for his aggression and all-out style of attacking and Morizi's slick omoplata game and technical moves seem to have been the antidote to that kind of game. I'm picking Morizi to go through to the semi against Liera Jr.
Semi Finals
If Najmi and Khera meet in the semi the it'll be the first time they've fought since purple belt. Both men have had incredible years, but I think Najmi's on a roll and I think he edges past Khera in a close match.
Liera Jr. and Morizi are two San Diego-based guys who will have plenty of crowd support, but I feel that the Atos black belt's techniques will be too much for Morizi.
Final
Najmi and Liera Jr have fought four times, twice and purple belt and twice at black belt. They're 2-2, with Najmi winning both black belt matches this year. Even though I'm sure Liera Jr. will be extra hungry to take the W I think Najmi's momentum will carry him though to victory.
Prediction for overall winner:
Edwin Najmi



How to Watch Five Super League
On TV:
Now available on Roku and Apple TV 4 -- download the FloSports app today.
STREAMING:
Available only on FloGrappling for $20 monthly or $150 yearly. A yearly FloPRO subscription provides access to ALL FloSports sites.
SIGN UP HERE