Felipe Pena will compete Sunday, Jan. 14, at the Abu Dhabi Grand Slam, and there's a good chance he could face Xande Ribeiro in the 94kg division.

It is becoming a tradition for them to fight over the gold medal, as they meet again and again in the finals.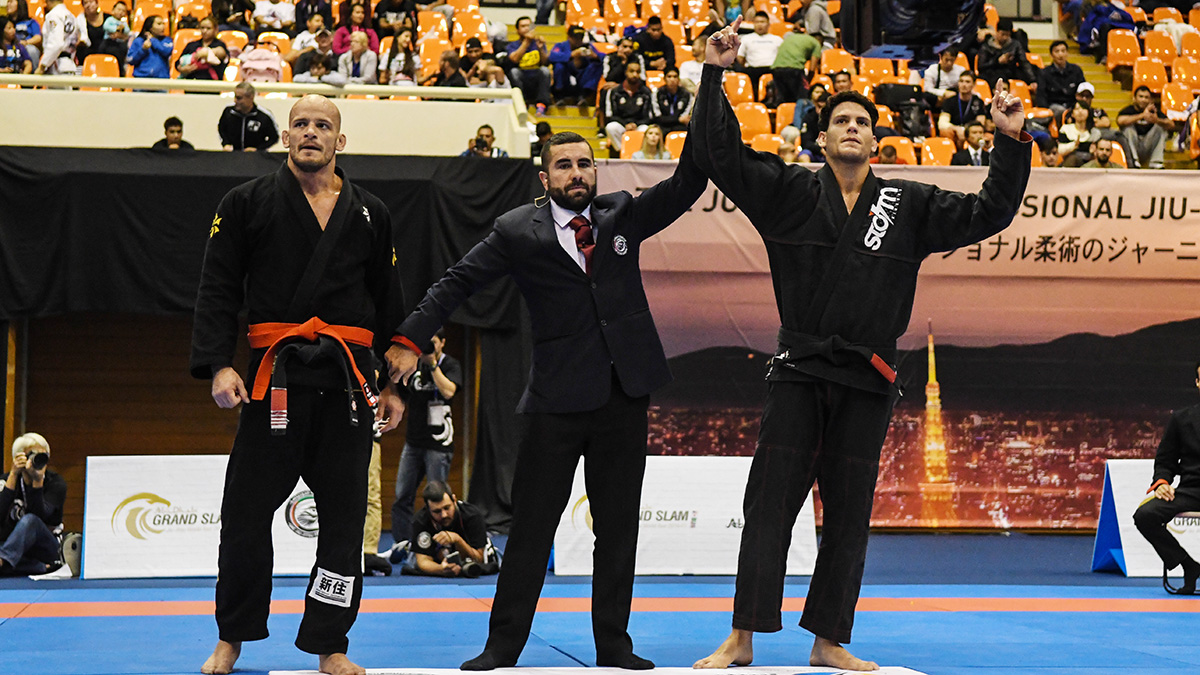 Felipe Pena gets his hand raised at the end of his match with Xande Ribeiro in Tokyo. Photo: Chase Smith / FloGrappling

Pena won gold at the Tokyo and Rio de Janeiro Grand Slam events, beating Ribeiro for the championship both times.

"[This time] I think it's going to be a different fight," Pena said.


Felipe Pena vs. Xande Ribeiro Tokyo Grand Slam
Watch video here

Their match in Tokyo was a close-fought affair, with Ribeiro attacking early and pressuring Pena's guard.
Pena came close to scoring sweep points early in the match but was denied when the match went out of bounds.
They went 2-2, but Pena sealed the deal with a late reversal to win 4-2.
Felipe Pena vs. Xande Ribeiro Rio Grand Slam
Watch video here

Xande promised a different strategy the second time around. He was true to his word as he pulled to guard first. Later when Pena pulled, Ribeiro was up 3-0 on advantages.
Once again, Pena's guard was the deciding factor in the match. A half guard sweep attempt gave him an escape out the back door and a reversal to top position.
This late reversal gave Pena the win 2-0.
Third Time Lucky For Pena?
With their third match just days away, Pena is amped and ready to go.
It's always an honor to fight against him. I hope that we'll meet once again in the final and put on a great show.
Their third encounter in as many Grand Slam events will go down on Thursday, Jan. 12, in Abu Dhabi and you can watch it LIVE or on demand here on FloGrappling.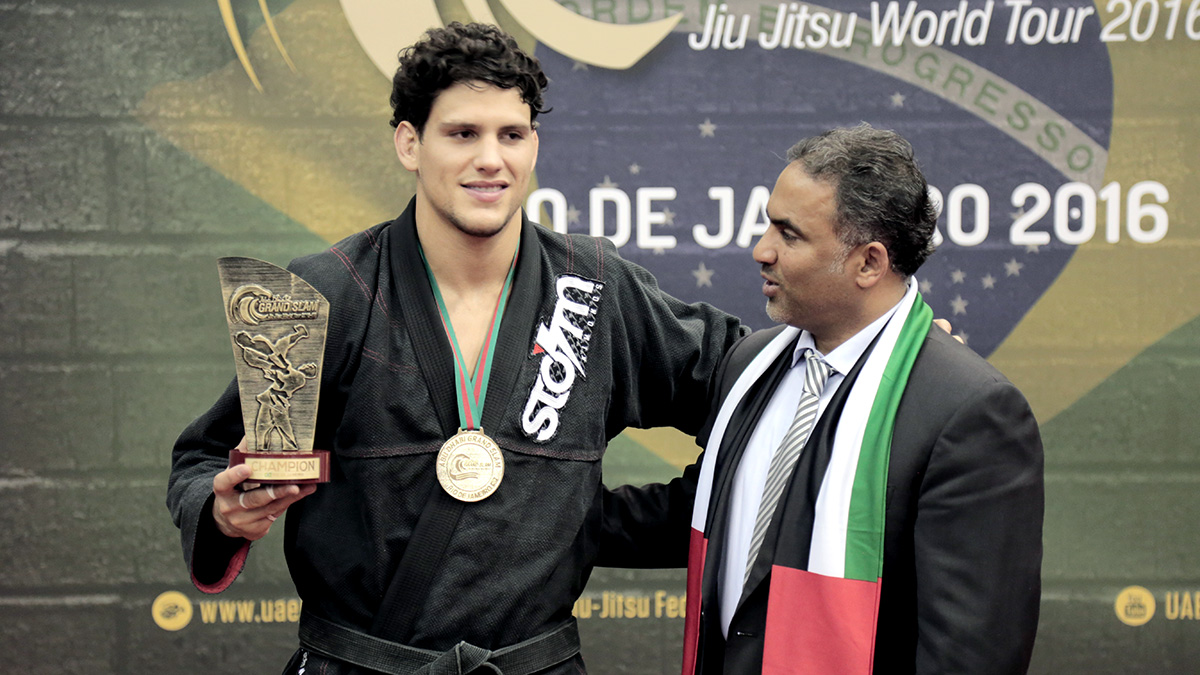 Felipe Pena accepts the -94 kg gold medal and trophy from UAEJJF board member Mohamed bin Dalmouj Al Dhaheri at the Rio Grand Slam. Photo: Hywel Teague
How to Watch Abu Dhabi Grand Slam
ON TV:
Now available on Roku and Apple TV 4 -- download the FloSports app today.
STREAMING:
Available only on FloGrappling for $20 monthly or $150 yearly. A yearly FloPRO subscription provides access to ALL FloSports sites.
SIGN UP HERE
Sign up to the FloGrappling newsletter and never miss an event or a story