Chael Sonnen Presents Submission Underground 3
Agazarm Pens Poem For Dillon Danis; Criticizes Relationship With McGregor
Agazarm Pens Poem For Dillon Danis; Criticizes Relationship With McGregor
AJ Agazarm poem Submission Underground
Jan 25, 2017
by Reid Connell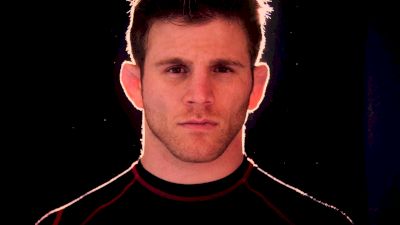 We are just days away from
Submission Underground 3
where
AJ Agazarm will go to battle
with non other than
Conor McGregor training partner
and Marcelo Garcia black belt
Dillon Danis
. Although they both have been uncharacteristically quiet before the matchup on January 29th we knew it was only a matter of time until the back and forth started.
In what is becoming
a staple of his pre fight trash talk
the no-gi World Champion Agazarm has once again turned to the rhythmic language of poetry to express what he thinks about Dillon Danis. The crux of the poem focuses on Dillon's relationship with 'The Notorious One' Conor McGregor whom Danis has been training with since UFC 196.
If you get what I'm sayin', the statements he's made
Are that he is the PLAYER, and Conor the PLAYED.
That Dillion tells Conor the progress he's made
And schools him like the dumbest kid in 3rd grade
Now, me, I ain't sayin' I wouldn't do the same
If I was workin' that angle, and runnin' that game
But Dillion, on the down-low, is makin' the claim
That he is the talent behind Conor's fame
He'd be better at what Elvis' 'Sensei' would do
Keep his mouth shut and open some schools
Tell the "KING" he's a black belt as he nods out and drools
And never forget you're just one of the tools
Take a look at the full post below.

WATCH: AJ Agazarm vs Dillon Danis January 29th LIVE on FloGrappling!



How to Watch Submission Underground 3

On TV:
Now available on Roku and Apple TV 4 -- download the FloSports app today.
STREAMING:
Available only on FloGrappling for $20 monthly or $150 yearly.
A yearly FloPRO subscription provides access to ALL FloSports sites.
SIGN UP HERE