The ADCC West Coast Trials has gone from "just" another qualifier for the Submission Fighting World Championships to an event that would rival any pro grappling show.

Head organizer Mo Jassim continued his streak of booking incredible showdowns by dropping a huge bombshell this week -- a fourth superfight has been added to the Anaheim, California, event on Saturday, April 15, and it's sure to get the entire jiu-jitsu world's attention!

Braulio Estima, the 2009 ADCC Absolute champion, will be facing none other than jiu-jitsu superstar Leandro Lo (view profile) in a no-gi superfight.


This will be Lo's first time competing under the ADCC rule set and further demonstrates that he is living up to his words. The four-time world champion promised he would be competing as much as possible in 2017, and he wasn't kidding.

Estima (view profile), who last competed at ADCC 2013 against Andre Galvao, says he's looking forward to going up against a man who many are claiming to be the sport's pound-for-pound king.


The ADCC is like our Olympic games," Estima said. "Leandro Lo, in my opinion, is the best competitor out there, and I am a big fan of his. We both have a very open game, and the match should be an amazing show. I am very excited.
"This invitation came at a great time. One of my New Year's resolutions was to perform at the ADCC worlds in my weight class and the absolute. Maybe it will be my goodbye from the mats but in the most prestigious no-gi tournament in the world.
"It has been a while since I competed without the gi, but this will be a great moment to motivate me, and even more so, it will help me get in my best shape ever for the main event in Finland.
"I believe the trials will be very exciting. It will have the feel of the real ADCC, especially with the addition of these huge superfights. I'm sure this will motivate all the Americans to be there and represent their country fighting among the best grapplers of the planet."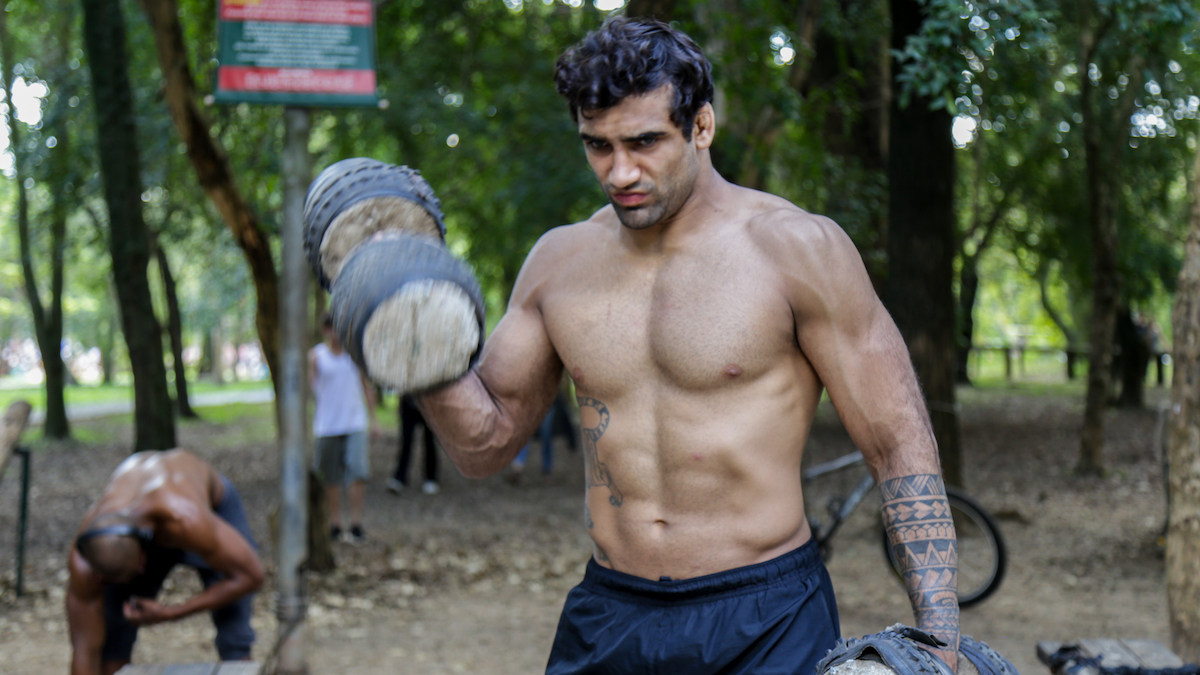 Leandro Lo during an outdoor strength training session, Watch the video of his training here. Photo: Hywel Teague / FloGrappling
When asked for a comment on the matchup, the ever-quiet Lo (who prefers to do his talking on the mats) had this to say.
Braulio has a lot of history at the ADCC Championships. This is going to be a war!
Estima and Lo's bout will be one of four marquee superfights held at the trials. The superfights, in the order
we previously announced
them, are as follows:
• Rafael Lovato Jr. vs. Marcus "Buchecha" Almeida
• Roberto "Cyborg" Abreu vs. Vinny Magalhaes
• Bruno Frazatto vs. Geo Martinez
The ADCC Trials will also confirm seven North American athletes as competitors 2017 ADCC World Championship in Espoo, Finland on September 22-24, with division winners earning all-expenses paid trips for the most prestigious no-gi competition in the world.
This event promises to be one of the biggest ADCC North American qualifiers of all time. Rumors of grapplers committing to it so far include AJ Agazarm, Tim Spriggs and even Tom DeBlass.
Registration is open NOW (
click here to sign up
) and don't forget, FloGrappling will be streaming and providing live event coverage of each and every match.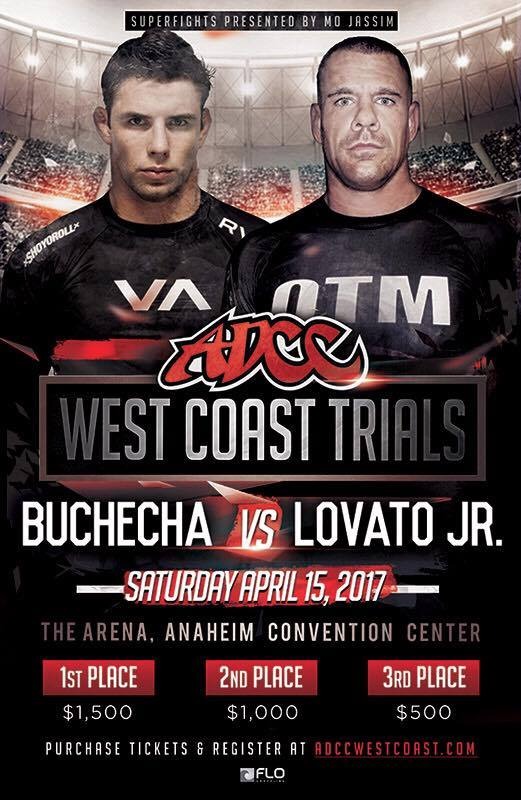 About the ADCC West Coast Trials
The ADCC West Coast Trials is the second and final chance for residents of North America to receive invites for the 2017 ADCC World Championships in Finland in September.
Division winners will receive all-expenses-paid trip to ADCC Worlds, but for the first time ever the Trials will also offer substantial cash prizes money for the competitors who make the podium.
The winners will receive $1,500, silver medalists will get $1,000 and third-place competitors will get $500.
With this prize money on the line and the marquee superfights as an added bonus, the ADCC West Coast Trials is set to be one of the biggest ever.
This is the chance for grapplers to make their mark in the history books of the sport! Registration is open (
click here to enter your name
) and no-gi grapplers are invited to sign up for the event.
---
How to Watch
On TV:
Now available on Roku and Apple TV 4 -- download the FloSports app today.
STREAMING:
Available only on FloGrappling -- a yearly FloPRO subscription provides access to ALL FloSports sites.
SIGN UP HERE
Sign up to the FloGrappling newsletter and never miss an event or a story