All bets were on the Fight To Win Pro 24 main event - Garry Tonon and AJ Agazarm - to deliver the most drama-filled match. And it didn't disappoint.

But who would have guessed the co-main event would have its own morsels of drama-filled goodness?

Taking the match on just a single day's notice, Atos brown belt Michael Perez (view profile) stepped up to face accomplished Checkmat black belt Joao Assis, in a no-gi submission only match in Los Angeles last weekend.

Perez weighed in more than 30 pounds lighter than the ADCC and No-Gi heavyweight world champion, and has been away from the competition scene for eight months.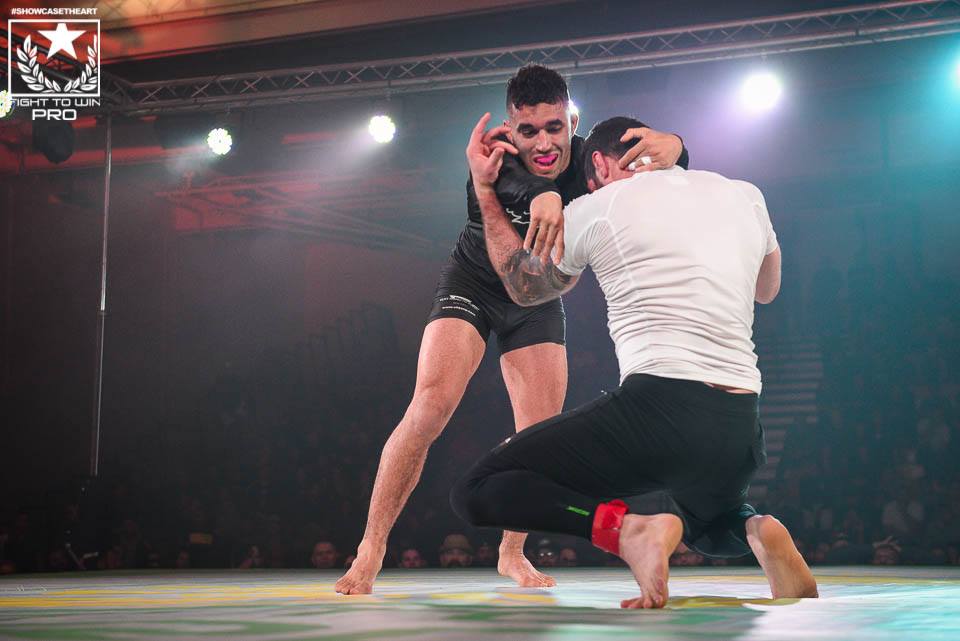 Mike Perez (black) wrestles with Joao Assis at Fight To Win Pro 24. Photo: Mike Calimbas

That didn't intimidate Perez. With only one day to prepare and strategize, he accepted the match -- with Andre Galvao's blessing.

"He's a brown belt still and competing against someone with world titles and everything, he has nothing to prove. So I think it was a great opportunity for him, to show who's Mike Perez," Galvao said.

And show he did. In true Mike Perez fashion, he took his ultra-confident, swagger style to the stage.

From the beginning of the match, walking in with arms pumping to work the audience - which just happened to be Assis' hometown crowd - to the end, where he taunted Assis to shoot on him.


I went out there to have fun, to entertain, nothing else. I got the match on one day's notice. It was purely for the experience and to enjoy the moment, and that's what I was doing, without really any regard for anyone else.
"I will always do me, and be true to myself. I hope people like it, and if they don't, sorry about it," says Perez.
Mike Perez vs Joao Assis Fight To Win Pro 24
In addition to Perez's showmanship, viewers blew up social media over two other points of contention.
One was in regard to the 'kicks' Perez used to create space between him and Joao.
"It was more of a means to get him off of me. If he didn't want to get kicked in the chest - it wasn't even a kick, it was more like a push, right? Maybe one was a kick, okay. But this is pro grappling here. This isn't ballet," said Perez in response.
"It was more of a push, to off-balance him. If he didn't want to get pushed in the chest with my foot, then don't get on top of me, laying on top of me. Try to pass my guard."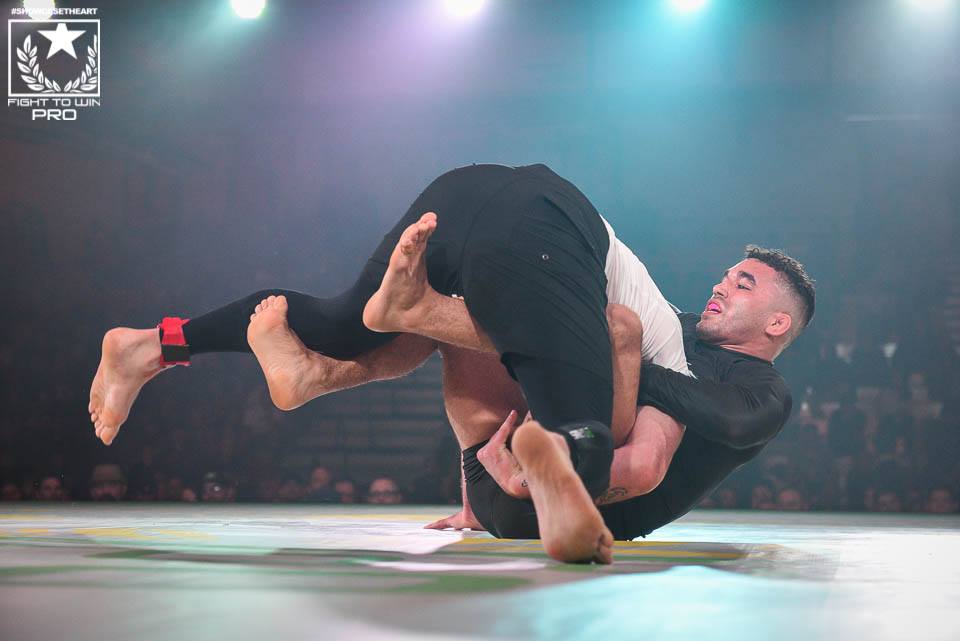 The main point of contention was the unanimous decision in favor of Assis.
Aside from an erfectly-executed double-leg takedown by Assis - a surprising move considering Perez' reputation as the more experienced wrestler - Assis didn't have any submission attempts. Meanwhile, Perez attached the guillotine several times.
"The fight was tight. It was a tight fight, but the rules are according to submissions," said Galvao. He commented that the decision could have been influenced by two of the referees being from Checkmat, which Galavo didn't notice until they stepped onto the stage to announce the decision.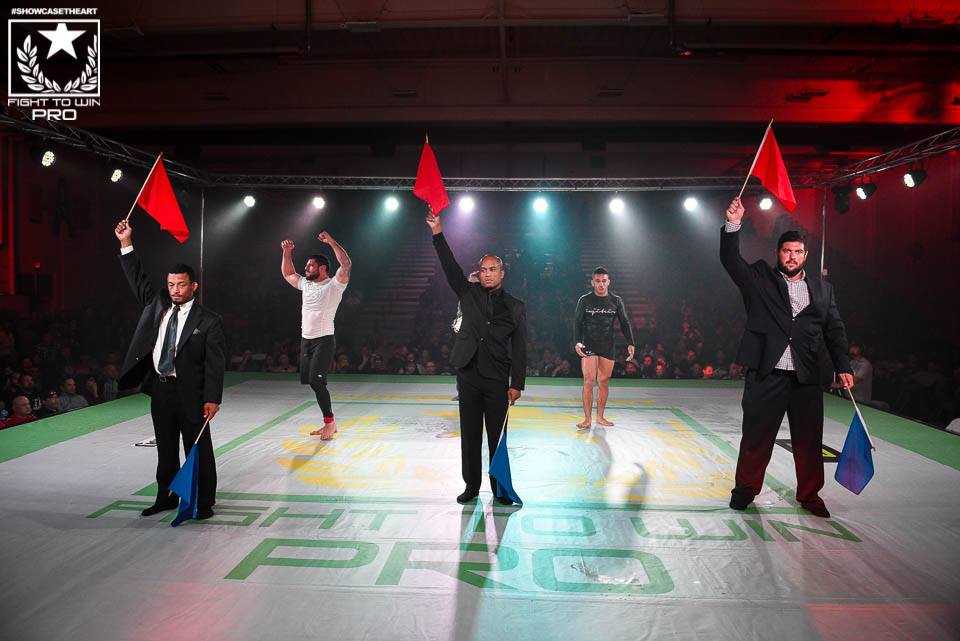 Fight To Win Pro management say they diddn't realize two of the referees were from the same team as Assis, and are looking into the issue to ensure it doesn't happen again.
In the meantime, Perez plans to jump back into the competition scene with a vengeance. First stop is
IBJJF Pans
, and then the up-coming
ADCC North American Trials
, where he will attempt to make a repeat performance of his 2015 ADCC Trials debut.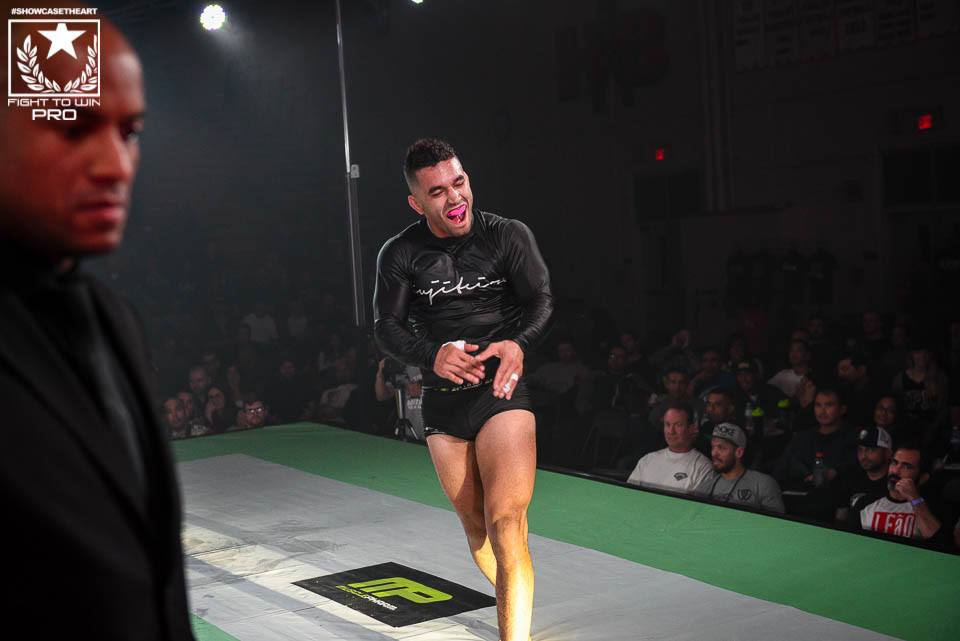 Watch other key matches from Fight To Win Pro 24

•
Garry Tonon vs AJ Agazarm
•
Edwin Najmi vs Nathan Mendelsohn