ADCC
After Only Six Months Of No-Gi Training, Kaynan Casemiro Qualified For ADCC
After Only Six Months Of No-Gi Training, Kaynan Casemiro Qualified For ADCC
Nineteen-year-old Atos purple belt Kaynan Casemiro came from nowhere to win the -88kg division, thereby qualifying for the ADCC World Championships, to be held in Finland in September.
Feb 8, 2017
by Hywel Teague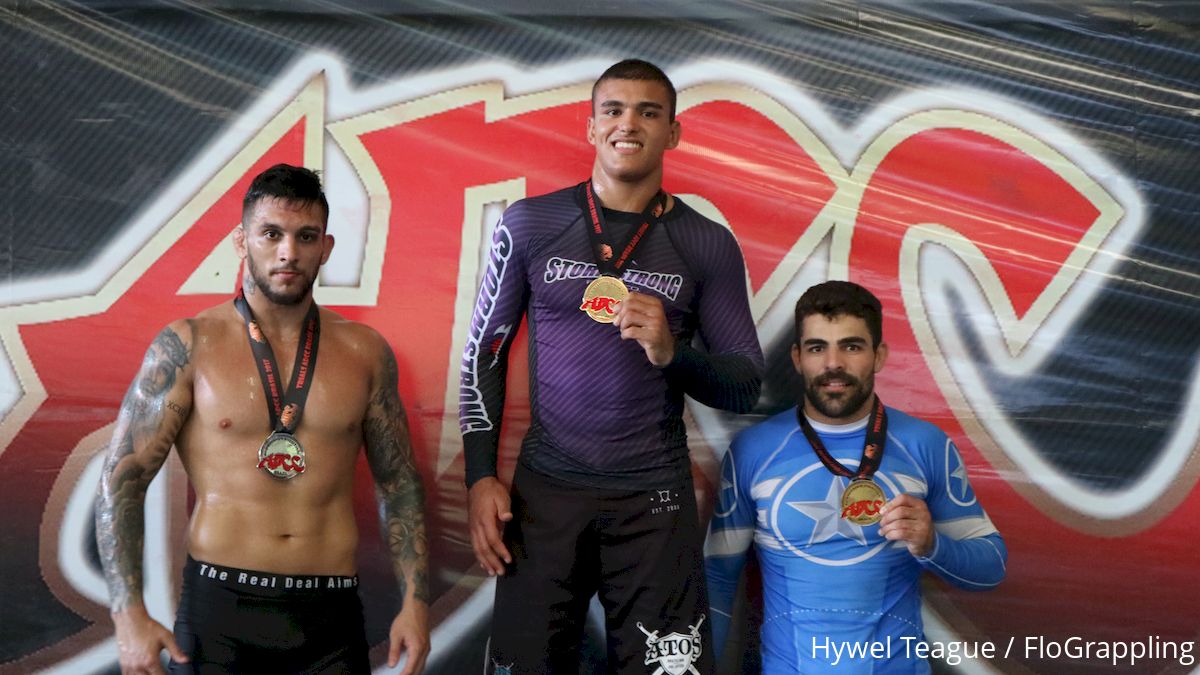 What sets the ADCC Trials apart from other run-of-the-mill no-gi grappling tournaments is that they bring out "unknown" athletes, or those rarely seen on the competition circuit. Sometimes, you get breakout performances where an unheralded competitor makes an unforgettable mark.
Kaynan Casemiro (
view profile
) did just that at the ADCC Brazilian Trials in Rio de Janeiro on February 4.
The 19-year-old Atos purple belt came from nowhere to win the -88kg division, thereby qualifying for the ADCC World Championships, to be held in Finland in September.
What makes this all the more incredible is that Casemiro submitted three of his six matches (two matches by rear-naked choke, one by guillotine) and beat the very tough GF Team black belt Patrick Gaudio via points in the final after scoring a takedown.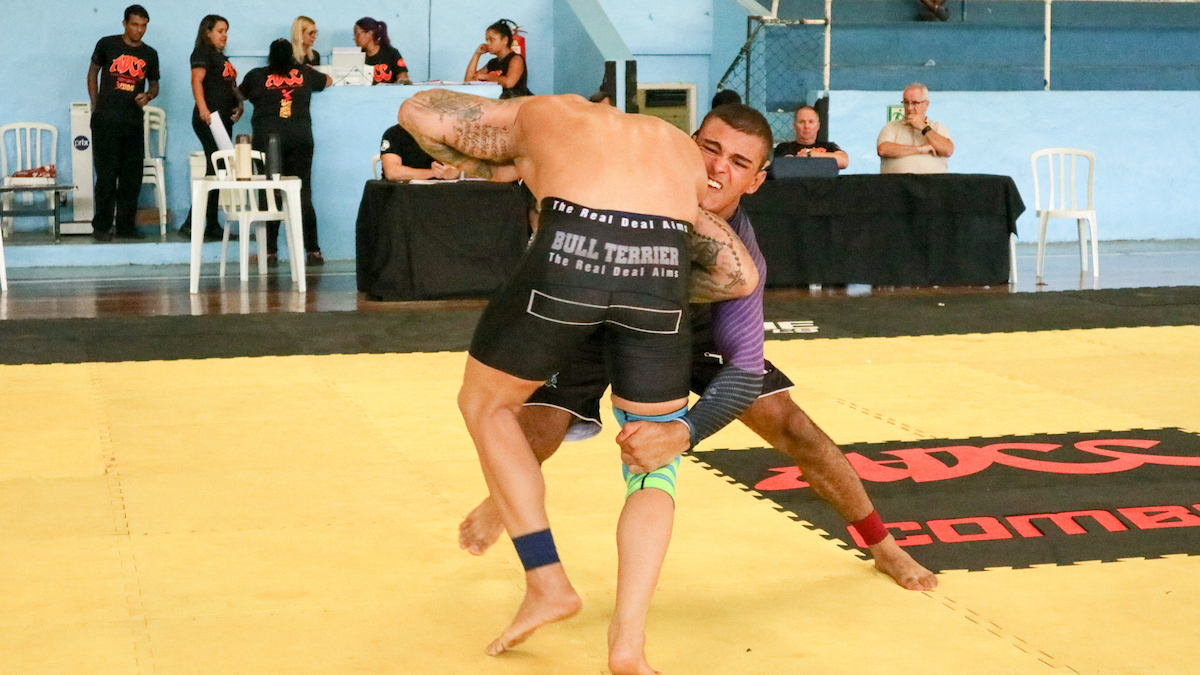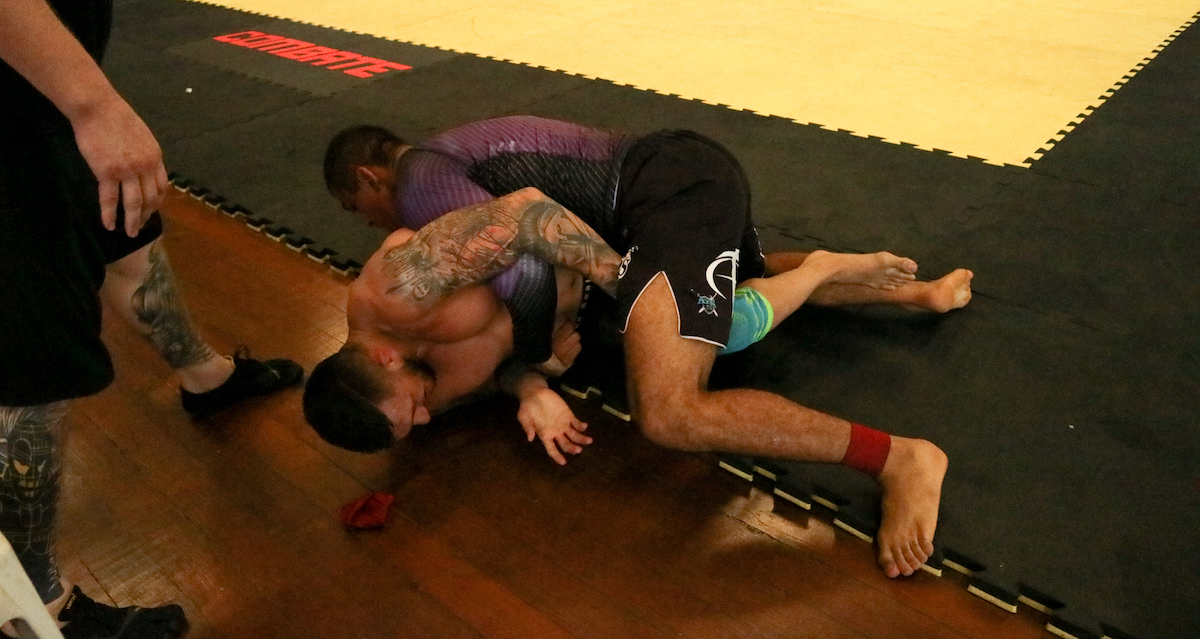 Kaynan Casemiro vs. Patrick Gaudio in the finals of the -88kg division at the ADCC Brazilian Trials. Photos: Hywel Teague / FloGrappling
And all this from a young athlete who hails from a town of only 5,000 people.
Casemiro started training judo as a youngster and has been training jiu-jitsu for around seven years. He trains under his teacher Jose Luis (aka Ze Cavalo), and is a frequent competitor.
"What helped me a lot in my evolution were the small competitions that I fought in almost every weekend," Casemiro says. " I also sought out training in other places, because being from such a small city we don't have so many competitors."
The realization that he could become a high-level athlete came early. He was an IBJJF blue belt world champion at blue belt juvenile 1 in 2014 and a double gold (weight and absolute) world championship in 2015 at blue belt juvenile 2.
The most prestigious title he had won until now was when he was crowned purple belt IBJJF No-Gi World champion in November of last year, winning gold in his weight category and the absolute division.
Watch videos of Kaynan Casemiro competing at No-Gi Worlds and World Pro here
Incredibly, he says that only three months before this he didn't have a no-gi game.
I arrived in San Diego and was very well received at Atos HQ, where I learned a lot. After three months there I won the No-Gi Worlds in my first year as an adult and as a purple belt.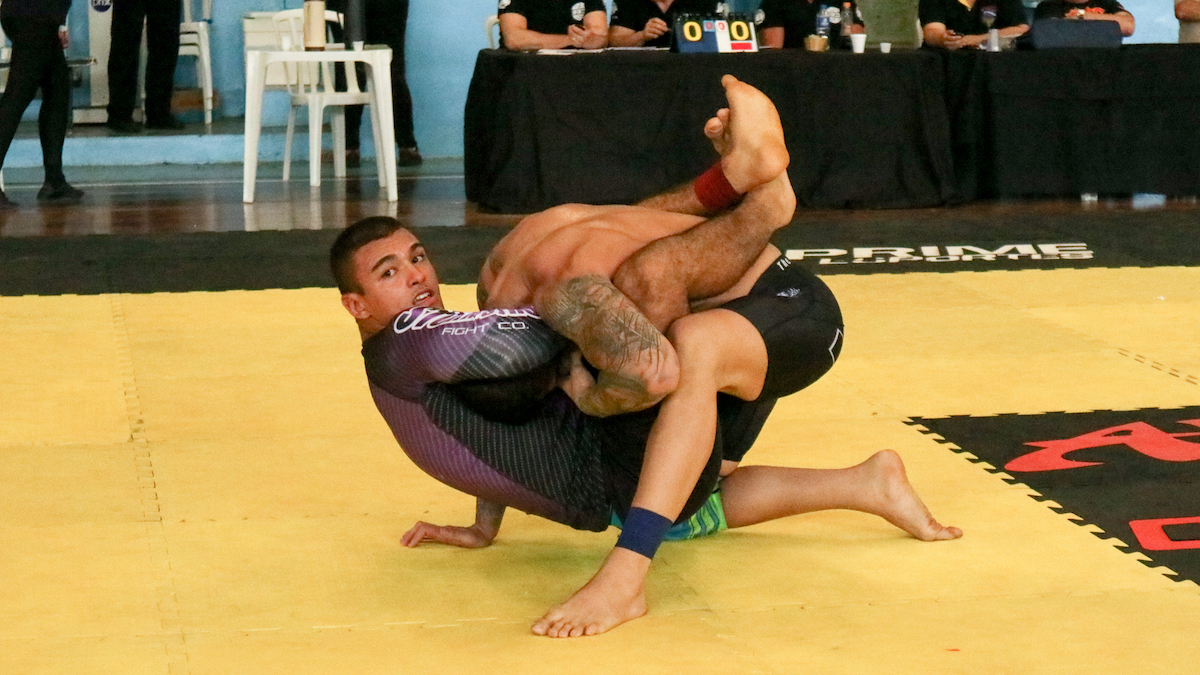 That was only three months ago. So he's basically been training no-gi properly for only six months.
Casemiro competed in the ADCC Trials in Sao Paulo the week before those in Rio, placing third. He had already planned to travel to Ecuador to compete in the National Pro, but it was Atos co-founder Andre Galvao who persuaded him to try again. "Everything worked out," says Casemiro.
Next up for the purple belt? A trip back to San Diego to train with Galvao and the crew with a focus on gi tournaments such as Pans, World Pro and the IBJJF Worlds.
And after that, he'll prepare for the opportunity of a lifetime -- competing in the ADCC World Championships.
Read more coverage from the ADCC Brazilian Trials

•
Paulo Miyao Wins ADCC Brazilian Trials: 'My Focus This Year Is ADCC'
•
Marcelo Mafra says wrestling was key to success for ADCC Trials victory

•
Trials Winner Mahamed Aly Says He Needs To Learn Heel Hooks For ADCC
•
ADCC Trials Brazil results